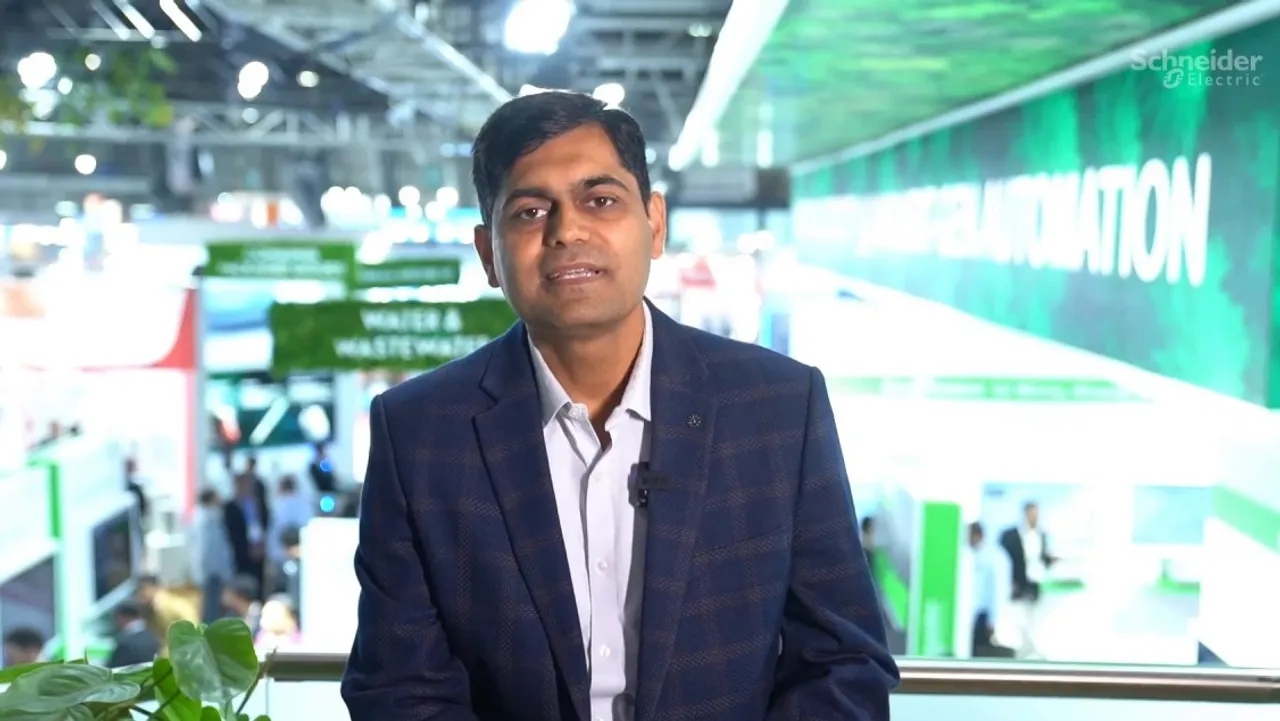 Schneider Electric, the global leader in the digital transformation of energy management and nextgen automation, has announced the launch of EcoCare service membership in India. This new service provides an exclusive level of access to your industry and critical facilities; buildings the system expertise and empowering Indian businesses to achieve higher performance, resilience, safety, and environmental sustainability goals across their entire equipment lifecycle.
EcoCare is a next-generation services plan for customers who demand top-notch expertise and proactive management of their facility and infrastructure, enabling them to drive their decarbonization priorities while ensuring uninterrupted electrical installation uptime to support their evolving business needs.
EcoCare members would be able to:
·         Minimize downtime by up to ~ 75% with faster response time to on-site intervention and 24/7 remote monitoring and alarming
·         Reduce planned downtime by up to 40% through a condition-based maintenance approach, enabling dynamic maintenance scheduling.
·         Extend asset lifecycle and avoid carbon emissions, contributing to the organization's sustainability goals
These outcomes will be the result of unique benefits of the EcoCare Services package:
·         Dedicated Customer Success Management Team orchestrating remote and on-site experts, ensuring access to industry-leading expertise
·         Faster response time with exclusive spare parts discounts for improved efficiency and reliability
·         Innovative digital technologies to enable digital transformation including gaining valuable insights, optimizing maintenance, and receiving expert recommendations for enhanced system performance and energy management.
Ramesh Kumar Jha, Vice President – Services Business, Schneider Electric India emphasized the significance of proactive insights and timing in electrical system management, stating, "EcoCare's cutting-edge digital capabilities empower us to deliver insights derived from our connected technologies, thereby providing our customers with a in depth understanding of their electrical systems. Making the right choices at right moments emerges as a pivotal catalyst towards enhanced economic and operational advantages. By becoming an EcoCare member, our customers can rely on our comprehensive expertise to minimize downtime, optimize operational efficiency, prioritize safety, and contribute to a greener planet."
EcoCare will offer customers three different tiers to cater to their specific needs:
·         EcoCare Essential- Exclusive access to resources and expertise from Schneider Electric to resolve issues faster and improve the resiliency and efficiency of your business and operations. This tier includes- Priority remote access to experts, exclusive EcoCare rates on other services such as spare parts, on-site intervention within 8h including 24/7 monitoring & alarming
·         EcoCare Advanced- Empowering customers to run a resilient, safe, efficient, and sustainable operation by anticipating and remotely helping you mitigate risks of failures. This includes consultancy from our experts, with advanced analytics
·         EcoCare+ Advanced: Anticipate risks of failure to give the right support at the right time; optimize the lifecycle of assets to maximize business continuity. This tier further includes recommendations for dynamic maintenance and condition-based maintenance.
Announcing the EcoCare membership, Schneider Electric has rolled out an interesting marketing campaign that focuses on how customers can #SkipTheDrama by redefining their maintenance strategy. Schneider Electric produced a short film that draws inspiration from the suspenseful world of Hollywood horror. It showcased three distinct tales of suspense and trepidation, each representing different industry scenarios faced in India: Factory Environment, Single-Phase UPS, and DataCenter Downtime.
For more information about EcoCare and Schneider Electric's comprehensive solutions, please visit https://www.se.com/ww/en/work/services/assets-and-systems-services/ecocare.jsp
Discover how #EcoCare and #Services can help you #MakeItForLife