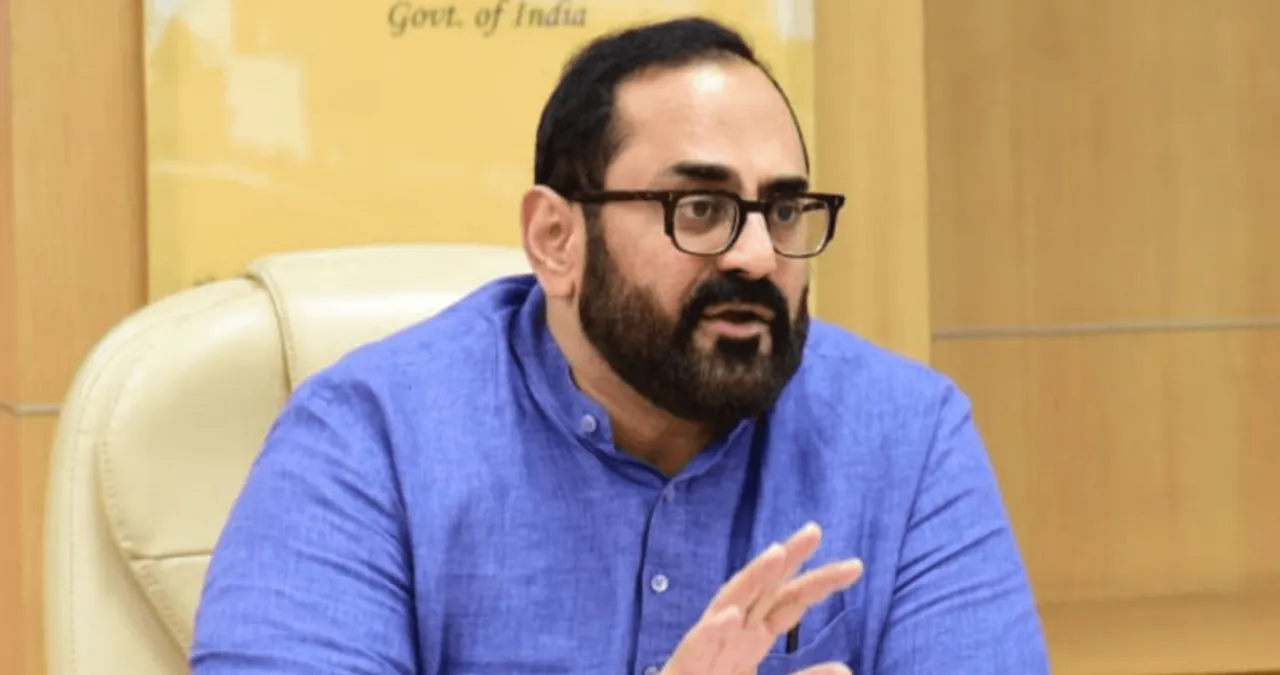 Union Minister of State for Skill Development & Entrepreneurship and Electronics & IT, Shri Rajeev Chandrasekhar, is set to participate in the "AI Safety Summit 2023" that is scheduled to be held at Bletchley Park, Buckinghamshire in United Kingdom (UK) on November 1-2, 2023. This two-day summit, organized by the UK Government, will bring together Ministers and representatives from various countries, including the UK, US, Australia, Canada, France, Germany, Indonesia, Ireland, Italy, Kenya, Saudi Arabia, the Netherlands, South Korea, among others.
The summit will see the participation of leading global think tanks, renowned academic institutions specializing in AI, and government representatives from like-minded nations.
On the first day, Shri Rajeev Chandrasekhar will address the attendees during a plenary session. His address will focus on India's approach and commitment to harness the transformative potential of AI to enhance the lives of its citizens while emphasizing the importance of effectively addressing user harm and mitigating risks.
In the past, the Minister emphasized the vision laid out by Prime Minister Shri Narendra Modi regarding the importance of a safe & trusted and accountable internet with a mechanism to prevent user harm. In line with India's policymaking principle of establishing guardrails, President Biden issued a significant executive order on 'safe, secure and trustworthy AI' on Monday, underscoring that like-minded nations are aligning their policy direction in this regard.
Shri Rajeev Chandrasekhar will also participate in discussions related to "Frontier AI risks," with a specific focus on "Risks to Global Safety from Frontier AI Misuse." These discussions will delve into safety risks associated with recent and next-generation frontier AI models, including their implications for biosecurity and cybersecurity.
On the second day of the summit, the Minister will contribute to discussions regarding the establishment of a collaborative framework for AI among like-minded nations. He will shed light on India's perspective concerning AI risks in areas such as disinformation and electoral security.
Overall, Shri Rajeev Chandrasekhar will engage in meaningful dialogues with his counterparts from around the world, centered on the theme of "AI for Good." He will also underscore Prime Minister Shri Narendra Modi's vision, wherein AI is regarded as a kinetic enabler in propelling India's digital economy, which has witnessed remarkable growth over the past nine years.
Addressing the subject in the past, the Minister has stated, "AI, like any other technology, will be disruptive, but it can also be abused by criminals. As a result, we have drafted the Digital India Act, a framework for all emerging technologies, including AI, and established the principle that technology can be used for any purpose but must not cause harm. By 2025-2026, at least over 1 Billion Indians will be online. So, it is our responsibility to ensure that all of them are safe from the misuse of AI on social media."
Bletchley Park in Buckinghamshire is known to be a historically significant location as it was the base for World War II code-breaking operations.