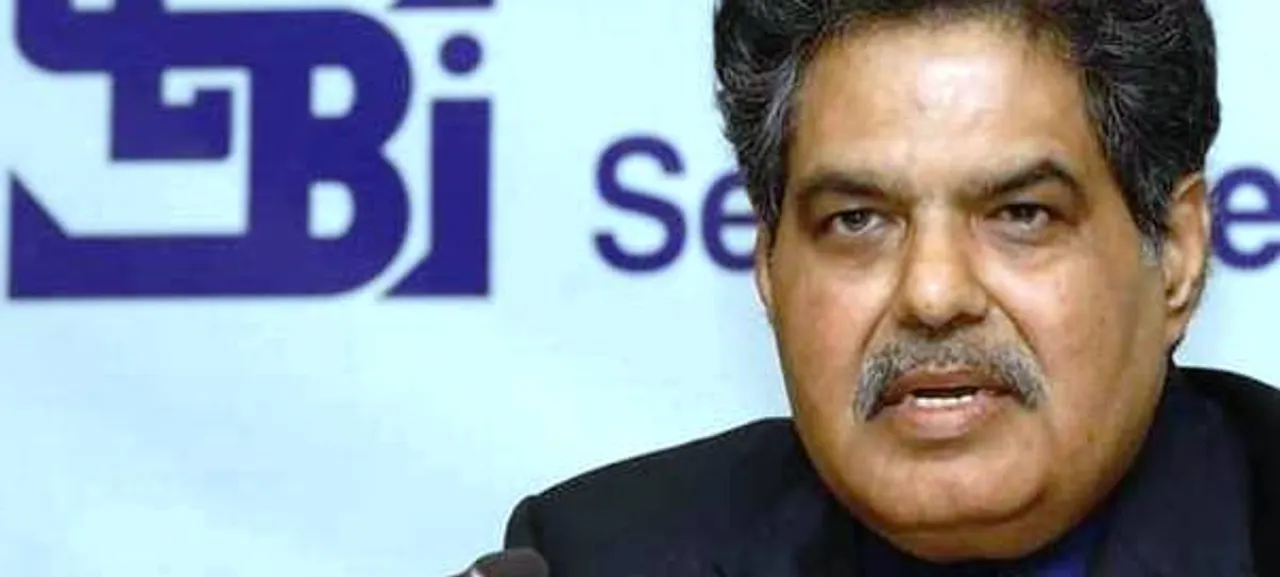 Reserve Bank of India (RBI) and Sebi as a surprising move said they are "closely monitoring" activities in the financial markets and ready to take appropriate actions, if required, following a sharp meltdown on Friday in equity and debt markets.
The regulators came out with separate but identical statements amid apprehensions about steep volatility in markets on Monday. Against the backdrop of debt defaults by the diversified IL&FS group, there are also worries about non-banking financial companies even though the country's largest lender SBI assured lending support to the NBFC sector.
In a statement, SBI Chairman Rajnish Kumar said there was no concern on the liquidity of NBFCs in view of their liquid cash position and availability of committed lines. "The Reserve Bank of India and the Securities and Exchange Board of India are closely monitoring recent developments in financial markets and are ready to take appropriate actions, if necessary," said the regulators. Sebi has also sought details from stock exchanges about large trades done on Friday and would be stepping up the vigil to prevent steep volatility, sources said.
On Friday the 30-share BSE Sensex suddenly tanked 1,127.58 points, or 3.03 percent, to hit a low of 35,993.64 in afternoon trade before staging an equally sharp recovery within minutes. The markets had opened on a strong note. After an intra-day swing of 1,495.60 points, the Sensex closed at 36,841.60, down 279.62 points.
The broader NSE Nifty shed 91.25 points to finish at 11,143.10 on Friday. Meanwhile, some reports also suggested that some scrupulous elements are trying to destabilize markets to malign the image of the government. Shares of housing finance firms slumped Friday, with DHFL tumbling up to 42 percent on fears of a liquidity crisis. Reports of debt defaults by IL&FS also sparked concerns, which spilled over into other NBFC counters.
Yes Bank was the worst performer in the Sensex pack, losing a whopping 28.71 percent, after the RBI curtailed the term of its founding CEO Rana Kapoor. The Indian currency has also witnessed a massive plunge in the recent past due to rising trade and current account deficits in the wake of rising crude oil prices. However, the rupee was bullish on Friday for the second day, rising 17 paise to end at 72.20 against the US dollar.
On Friday, market regulator Sebi had issued revised KYC norms for foreign portfolio investors, wherein resident, as well as non-resident Indians, have been permitted to hold a non-controlling stake in such entities. Overseas investors have pulled out a massive Rs 15,365 crore (USD 2.1 billion) from the capital markets so far in September, after putting in funds during the previous two months.
Earlier in the day, DHFL Sunday said it proposes to reduce exposure to commercial paper (CP) as part of overall borrowing plan and increase hedging activity, days after the shares of the company tumbled up to 42 percent on massive selling over fears of a liquidity crisis. Besides, the company said it will raise resources and focus on borrowings from banks and international markets and through direct assignment, said a DHFL note on 'approach to liquidity management' filed with stock exchanges.