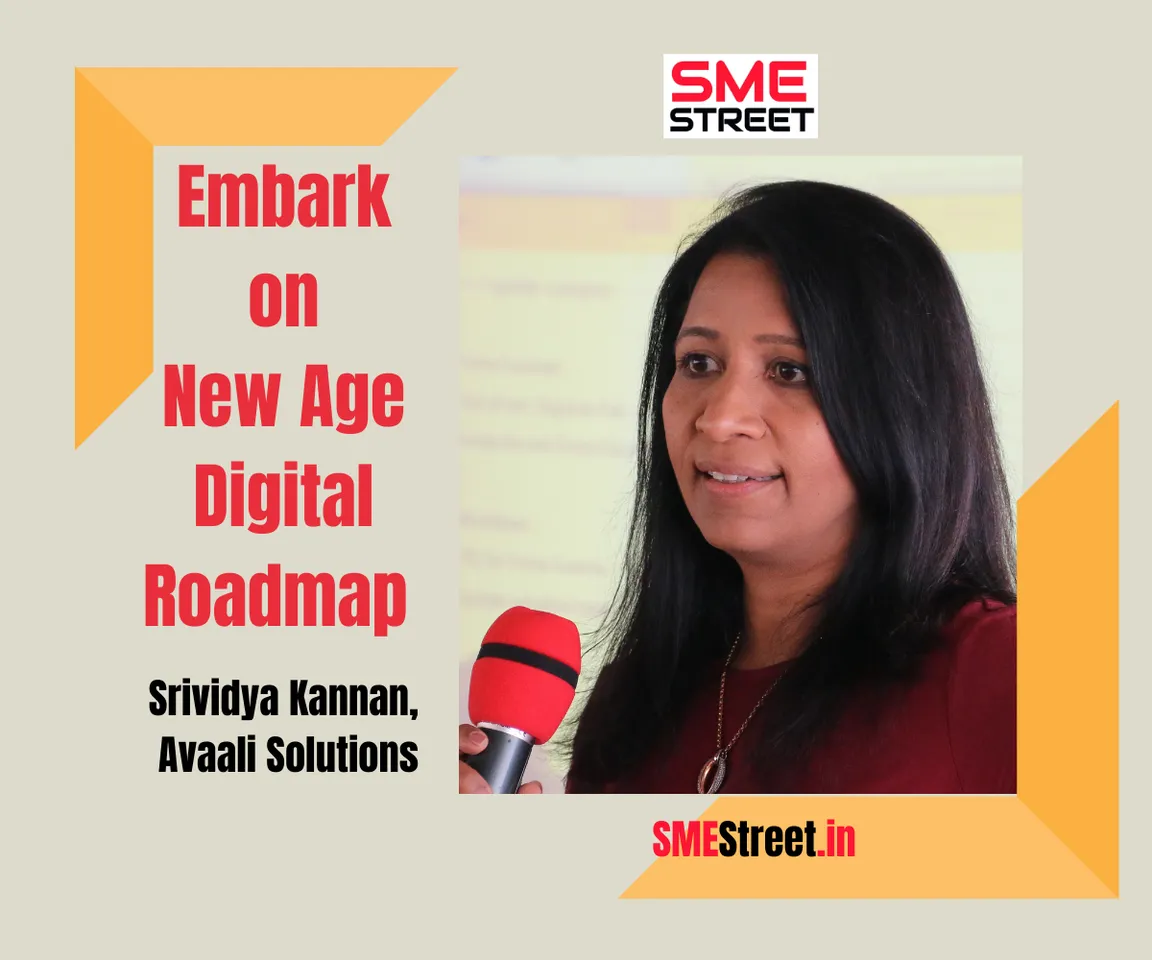 With the pandemic and most employees still working from home, managing this process manually has become a virtual nightmare for enterprises.  In an exclusive interaction with SMEStreet, Srividya Kannan, Founder, Director – Avaali Solutions explained some interesting observations on upcoming post covid scenario and trends that are shaping up the near future.
Edited excerpts of the interaction are here:
Why is digital procurement such an important topic in the post COVID world?
As enterprises strategize for a bounce back to recovery and growth, procurement plays a very critical role to reduce supply chain complexity and improve supplier governance. The new challenges faced by procurement include managing inventory in accordance with the changing demand patterns, identification of high-risk suppliers as well as timely visibility to any supply delays. These could be effectively solved with automation. 
Keeping small and mid-sized suppliers afloat with early payments ensures that there is a healthy, diversified supplier base who are available to deliver at a fast pace when required. Enterprises are vigorously automating this process to ensure that various tens of thousands of invoices being received from thousands of suppliers are checked as per standardized and accepted policies and paid on time. 
Enterprises are also realizing that cost reduction opportunity could be immense in procurement, right from getting to closer to market prices at the shortest possible time via Reverse Auctions to the sheer cost of supplier collaboration and management via Supplier Portals. 
What are some of the manual interventions in the process and why are enterprises looking to prioritize this for automation? 
Procurement processes typically have a lot of manual interventions which lead to long cycle time and poor turnaround. From the RFQ to PO process and from PO to payment, there are numerous steps in processes which is executed by numerous stakeholders. These are done typically on excel files, emails or at worst on paper. Workflows are manual and there are hardly any audit trails. Several thousands of various types of invoices are received over emails or in hard copies and processing them is not only tedious but also time-consuming. There is hardly any systematic archiving of data or documents.
With the pandemic and most employees still working from home, managing this process manually has become a virtual nightmare for enterprises. Enterprises are accelerating the pace to automating this process since it severely impacts their performance. End of day, strong supplier collaboration is core to recovery and to build resilience within enterprises. 
What technologies are enterprises adopting to automate this process?
There are numerous good practices being adopted by enterprises to automate procurement processes. Supplier collaboration portals automate supplier engagement from release of RFP/ RFQ to evaluation, vendor selection, vendor onboarding, PO release and invoice to visibility of goods receipt to notifications and alerts to suppliers on status of various transactions. 
With reverse auctions, the cost of procurement can be brought down significantly as market prices are determined very quickly during live auctions rather than prolonged negotiations. This further has a significant positive impact on process visibility. 
Invoice automation solutions automate the entire process of invoice receipt to post, while also archiving invoices and automate workflows in the process. 
Robotic process automation automates various tasks in the process including master data creation, purchase requisition and purchase order approvals to providing various dashboards and reports.
Chatbots enable superior supplier collaboration via addressing FAQ's and providing ready visibility to suppliers on their invoice and payment status.  
What work has Avaali done in automating procurement processes for enterprises?
Avaali has successfully enabled automation of procurement for over 100+ large enterprises. We have enabled enterprises to set up shared services and automate the numerous processes within shared services. We have our own feature rich Supplier Portal and SaaS based Reverse Auctions solution that significantly brings down the procurement cost for enterprises. We have done one of the largest number of implementations in India in the Accounts Payable automation space. With these solutions, enterprises have brought down the cycle time to the process and associated costs by over 35% - 40%. We have deep skills on RPA and have automated numerous tasks in the procurement processes including reconciliations. 
We are deeply committed to bring down procurement costs and improve agility in the process with technologies.