In a candid conversation with SMEStreet, Srividya Kannan, Founder, Director – Avaali Solutions expressed some key insights regarding India's changing digital landscape. She has spoken about how organizations are evolving with respect to their digital consumption and how Avaali Solutions is addressing the evolving market and contemporary digital trends.
Edited Excerpts:
Q: What was the inspiration and motive behind starting Avaali Solutions?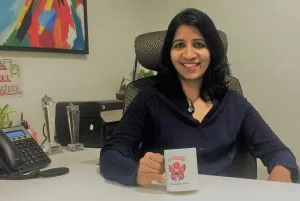 Srividya Kannan of Avaali
I've been engaging with large enterprise customers for a long time during my various corporate stints. One of the factors that has always been intriguing is that even though they spend a lot of dollars on transactional systems, they still have 80% of their processes which are handled manually – business users must deal with a lot of documents in various formats (both in physical and electronic) and workflows / approvals / exceptions are via emails and typically manual in nature. Process stakeholders spend a lot of time looking for information that are typically lying in bits and silos across the enterprise. Governance and risks are huge because confidential information could be accessed by unauthorized users and when a knowledge worker quits the organization, unfortunately a lot of information is lost. These factors have a huge impact on productivity and cost and in turn presents a big opportunity for improvement. That really led to building a purpose for Avaali. We've now executed assignments for over 120+ large enterprises to help them accelerate cycle time to process and consequently reduce costs by leveraging emerging technologies. These solutions are even more important in the context of the current pandemic that has taught us a several lessons on benefits with automation with some of these significantly increasing in terms of scale of adoption as enterprises learn from one another.
Tell us about Avaali and its offerings for the businesses?
Avaali works with large enterprises to help them significantly access process agility and reduce costs with digital solutions. We focus on business processes, to determine what outcomes could be achieved by eliminating redundancies and challenges in operational processes. Our consulting engagements are very focused in the form of a quick two to typically about eight weeks to help our customers with a blueprint that not only lays down the to-be process but also helps define the various routes to achieve the desired state by leveraging the technologies that have already invested in, and what additionally they could leverage. We have deep skills across various technologies like AI Chatbot, RPA, Information Management solutions, OCR and BPM solutions. We also have our own solutions like the supplier collaboration portal, productivity tracking took and payment approval automation solutions. We are therefore able to walk the talk and deliver the desired outcomes for our customers in the form of technology implementations and support. We actively work with our customers on change management to help them navigate the change quickly and maximize returns from their investments.  
What sectors are you catering your services to and which one is the most challenging?
Our solutions are more horizontal focus with applicability across industries. We have actively worked in the pharmaceutical, FMCG, utilities and retail segments. Each one of these segments have their own nuance in terms of challenges that needs to be carefully addressed. 
What is your targeted audience?
Our target audience is business process owners in large enterprises in the F&A, shared services, HR, procurement, sales, marketing and customer service functions. 
Tell us something about 'Velocious'?
As a part of our continuous focus on innovations, we invested in creating solutions branded under "Velocious." Velocious is a range of ready to deploy solutions that sits on top of an enterprise's existing application landscape to deliver quick automation of customer business processes. 
Our Velocious solutions include the Supplier Portal which is a full featured collaboration portal for supplier collaboration. We also have the logistics and shipment tracking solution that leverages chatbot and robotic process automation to accelerate visibility to our customers about their supply chain. We have the master data management solution that automates processes of creating, editing or deleting various masters. We also have the payment approval automation solution that automates the process within SAP of posting of invoice to payment run. We have launched an application for enterprises to understand if their people are focusing their time in activities which are in line with their strategic objectives or whether too much time is being spent on unproductive activities. This would be very relevant especially in the context of the new work from home normal that we would like see more of. 
What are the future plans of Avaali's expansion?
Avaali has a clear path ahead for scale and growth. We will continue to invest in our Velocious set of solutions that leverages a confluence of various technologies to significantly accelerate the pace to business process transformation for large enterprises. We will continue to stay focused on expanding our share of wallet from existing customers as well as deepen our presence amongst enterprise customers in our existing geographies. In addition, we're also focusing to increase our presence in parts of Europe.