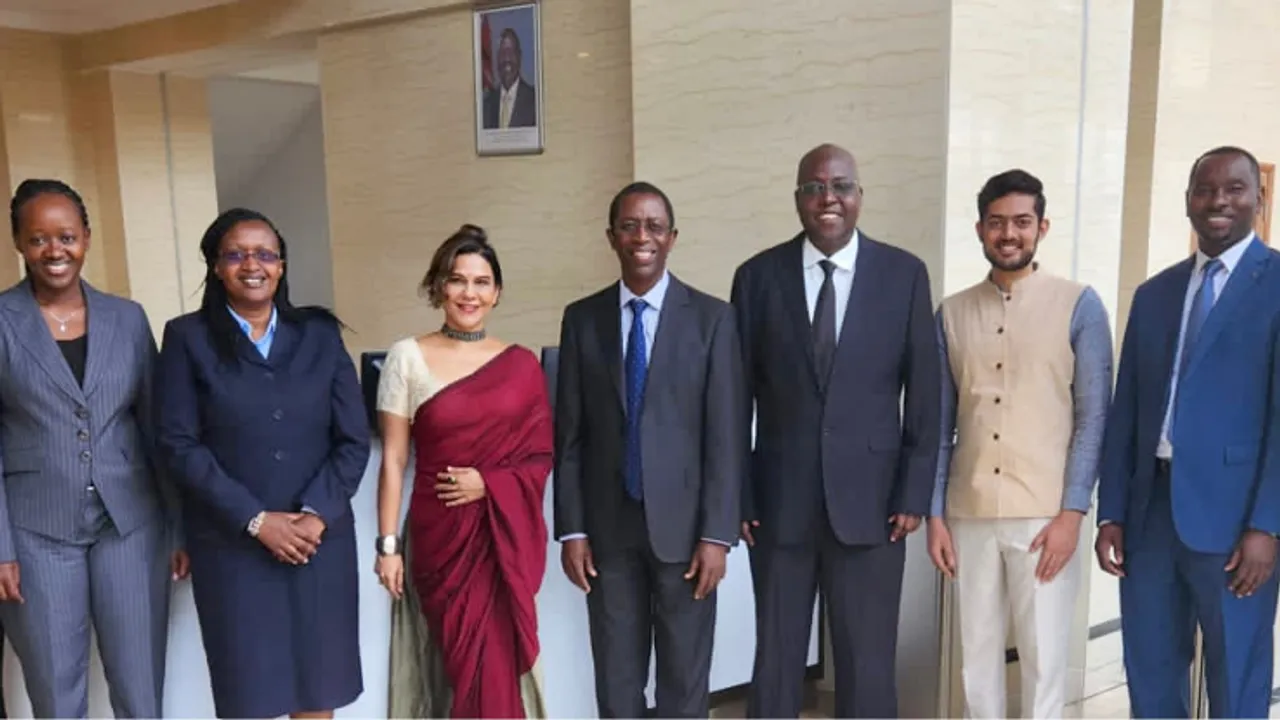 Syntellect, an India-based global fintech startup specializing in affordable housing solutions, is extending its reach in Kenya through a strategic partnership with Kenya Women Microfinance Bank PLC (KWFT), a prominent microfinance lender in East Africa. This collaboration represents a significant step towards empowering underserved communities and enhancing financial inclusion.
Syntellect's groundbreaking tool, RightProfile™, is reshaping customer profiling and loan underwriting. It equips lenders worldwide with invaluable insights into the creditworthiness of underserved, unbanked, and low-income customer segments. As Syntellect expands into the Kenyan market, it focuses on understanding the essential housing infrastructure and challenges lenders face in Kenya while lending to the underbanked populations.
According to Grand View Research, the global instant loans market reached $11.71 billion in 2020 and is projected to maintain an impressive annual growth rate of 24.8% from 2021 to 2028. East Africa, including Kenya, has emerged as a hotspot for instant lending due to a significant unbanked population. According to the World Bank, in Kenya, only 27.6% of adults have formal financial accounts, reflecting a common situation in other African countries.
Speaking about the partnership, Sumedha Salunkhe Naik, CEO of Syntellect, said, "After a year of unwavering commitment to the Kenyan market, we eagerly anticipate making a profound impact on the lives of KWFT's customer base of 800,000 individuals, especially those in rural areas, where 80% of their clients are located. Through RightProfile™, our goal is to pave the way for financial inclusion and empower them to shape a brighter future for themselves and their families."
She further emphasizes, "At Syntellect, our approach towards partnerships is deeply rooted in engaging with our clients beyond standardized solutions. We strive to understand their business models, challenges, and group dynamics. This personalised approach, combined with our advanced technology, empowers us to create intelligent underwriting solutions tailored to the unique needs of our clients."
Mr Kibet Kipkemoi, Director of ICT and Bank Operations of KWFT said, "We are thrilled to partner with Syntellect to further our mission of shaping a brighter future for underbanked communities here in Kenya. Together, we aspire to make a profound and positive impact on the lives of countless families using women as the entry point in the region. This partnership aligns with our vision of financial empowerment and improving the well-being of those we serve. It's not just a collaboration; it's a shared commitment to creating a better tomorrow for the people of Kenya."