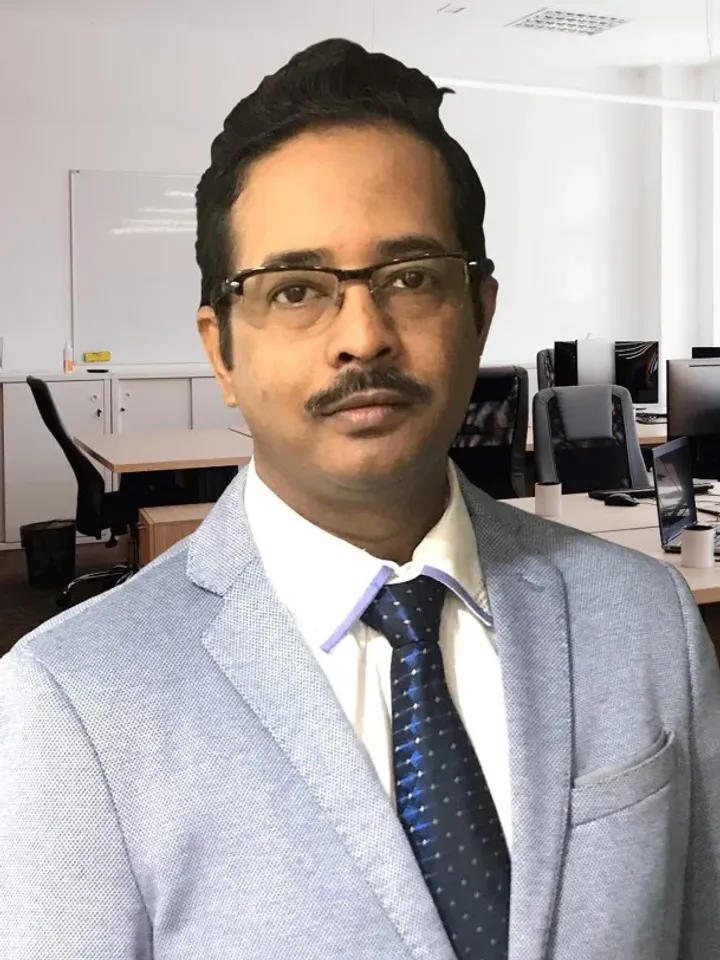 Article by Mr. Debarshi Dutta, Co-founder & CEO, of Ayekart
India, an amalgamation of hundreds of markets with a mosaic of different languages, attitudes, culture and audiences is also a hub to over millions of small and medium businesses.
The Indian MSME segment alone is estimated to have 6.3 crore units, which employs more than 11.10 crore people and accounts for 27% of GDP.  
Apart from being crucial to the functioning of the economy, including in terms of employment generation, exports, and lending opportunities, SMEs and MSMEs also play a crucial role in supporting large enterprises as ancillary units and even help in promoting industry in rural and backward areas.  
Given their contribution to the economy and employment they create, MSMEs are not just a bedrock for the Indian economy, but also carry immense opportunity for empowering our nation as a competitive player in global markets. Not limited to just domestic markets but Indian products have established a strong foothold in international markets too due to their feasible costs and quality. 
However, despite all this, Indian SMEs often find it difficult to expand their businesses internationally.
For exponential growth, SMEs and MSMEs need to realize that dependency on domestic markets is no longer an option. Interestingly, it wasn't until globalization that India started to perform better as a country with good GDP. 
The decision to be a global competitor will also give this sector access to a larger market allowing them to sell more of their products and spread the fixed cost of production over a larger number of units thus achieving economies of scale and higher profit margins. These profits could then be re-invested for business innovation and be used in enhancing product quality.
In addition, selling internationally would also give this sector the opportunity to boost the GDP through job creation, small manufacturers often find lack of adequate insights as a barrier in reaching out to foreign importers. But understanding global markets is the most crucial step. 
Thus, SMEs need to do research to ensure customers in the new market are interested in buying what they are selling. The next challenge is to find reliable partners for transportation, logistic, warehousing and the supply chain. However, with the advent of digital solutions, a number of these processes can be made simpler for exporters. 
To overcome these barriers, small businesses now have the option to avail the services of digital supply chains that will enable them to establish a global presence, enhance visibility and become more self-reliant and future-ready. 
Besides, supply chain platforms also provide small companies access to information and market intelligence to understand demand patterns, latest trends, pricing preferences for markets across the world. 
To compete globally, MSMEs also need digitally skilled workers. Such competencies include data analysis, cross-network collaboration, on-demand learning, and real-time response to operational change. 
Since, around 50% of the total MSMEs operate in rural areas and provide 45% of the total employment; education, training, work experience, access to finance, access to knowhow—all of these need to be more broad-based and more readily available for them.
Besides this, any small and medium enterprises that aim to enter the international market need strong hand-holding and support from the industry's big players and the government especially at the time when India aspires to be a $5-trillion economy.
To complete this herculean task, government policies for this sector should be aimed at enlarging the set of companies that might be effective global competitors, but also ones that will be better at serving domestic customers.
Bottomline:
This trend of local companies going global is expected to speed up as niche Indian brands are reportedly starting their global route to success by accentuating their local credentials. 
Long-run, broad-based, employment-friendly growth for India may come from creating an environment in which small and medium firms, especially those manufacturing a variety of engineering goods, and components for a range of consumer durables, can access global markets more easily and at lower cost, and become part of global production networks.
To make this a possibility, the government has released several schemes. For instance, through its economic policy of Atmanirbhar Bharat, the government inspired MSMEs to be globally competitive by creating an ecosystem that unites policy makers, industries, and technologies. 
With such continuous support of a forward-looking government administration and digital solutions to help at every step, small companies in India can leverage better options for sourcing supplies, increasing manufacturing capacity, and addressing warehousing and logistics needs on a global scale.