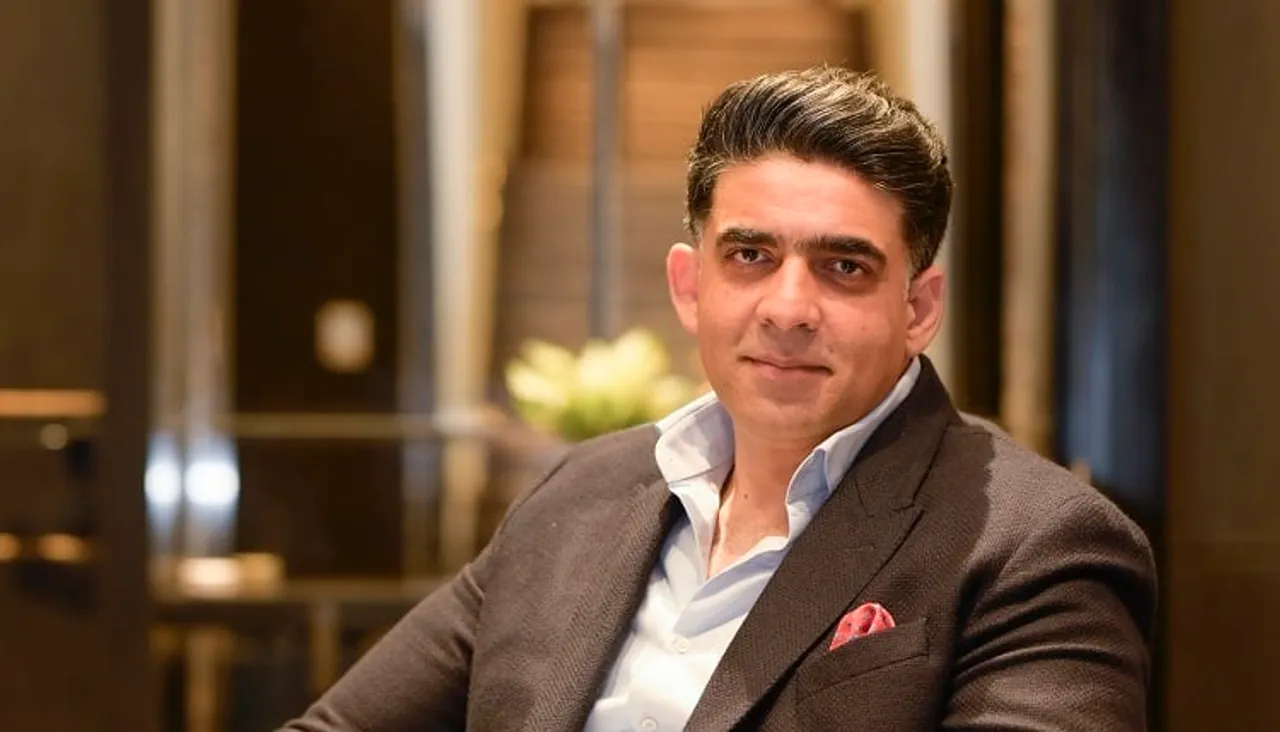 As new applications, use cases and connected devices multiply, Western Digital's  enterprise-class hard disk drives (HDDs) remain critical for helping data center customers design more cost-efficient, scalable and sustainable infrastructure. When combined with the emergence of generative AI and the multitude of innovative applications it is enabling, the demand for high-capacity, low-power and reliable storage is poised to surge.
Western Digital leverages numerous technology innovations – ePMR, OptiNAND™, UltraSMR and more – to deliver predictable capacity growth in scalable, highly reliable products. Western Digital is now shipping its new 10-disk 24TB1 CMR HDD family for hyperscale, cloud and enterprise data center customers. Sampling since August, the new 28TB SMR HDD is also ramping, adding to the company's SMR leadership position and momentum as its 26TB SMR HDD exabyte shipments reached nearly half of its data center exabytes shipped in the first quarter fiscal year 2024.
Khalid Wani, Senior Director – Sales, India, Western Digital, said, "HDDs are foundational to helping enterprises and business transform and extract value from data. Western Digital's commitment to delivering scalable, reliable, and low power storage solutions aligns with our vision for a digitally empowered India. The 24TB CMR HDDs and 28TB SMR HDDs not only address the escalating demands of data-intensive applications but also contribute significantly to our sustainability goals. These innovations support our mission to help our customers create digital infrastructure that is not only technologically advanced but also environmentally conscious."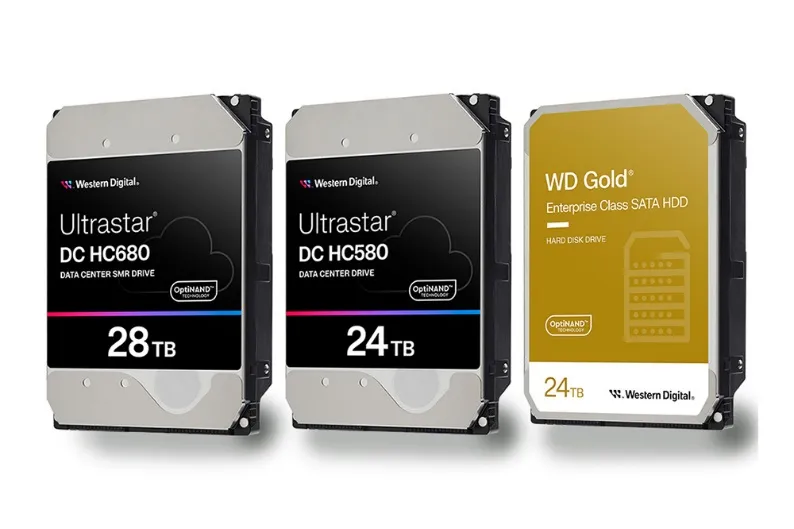 Western Digital Ultrastar DC HC680 28TB SMR HDD, Ultrastar DC HC580 24TB CMR HDD, WD Gold 24TB HDD
This new generation of drives is built on a proven platform with technology innovations specifically designed for data center customers who are consistently looking for the highest capacity storage to help them achieve the lowest possible total cost of ownership (TCO). These high-capacity HDDs are also a significant step forward in meeting the company's sustainability targets and toward helping data center customers meet theirs. Specifically, these 28TB and 24TB HDDs are built with 40% (by weight) recycled content and are 10%+² more energy efficient per terabyte, contributing to customers' data center infrastructure power efficiency goals at scale.
Jaganathan Chelliah, Senior Director – Marketing, India, Middle East & TIA, Western Digital, said, "We are living in the Zettabyte era and the proliferation of data from various industries, connected devices, digital platforms, AI innovations, and autonomous machines is staggering. This relentless influx of data ultimately converges in the cloud. Western Digital, through its continuous advancements in hard disk drives (HDDs), plays a pivotal role in underpinning this cloud infrastructure. The introduction of our 28TB SMR HDD underscores our dedication to meeting the evolving needs of data-intensive applications, setting a compelling TCO value proposition that is poised to drive continued momentum and growth in SMR adoption, especially among cloud customers."
28TB Ultrastar® DC HC680 SMR HDD
Western Digital is driving the next big shift in cloud data center with SMR HDDs. At 28TB, the new Ultrastar DC HC680 SMR HDD provides the utmost in storage density for hyperscale, cloud and enterprise customers. Designed for sequential write workloads where storage density, watt/TB and $/TB are critical parameters, it targets environments such as bulk storage, online backup and archive, video surveillance, cloud storage, storage for regulatory compliance, big data storage, and other applications where data may be infrequently accessed. For the growing list of customers who have optimized their stacks to take advantage of the benefits of SMR, these drives enable continued time-to-market advantage of integrating the highest capacity HDDs on the market and scaling their product offerings in a lower-power footprint.
24TB Ultrastar DC HC580 CMR HDD
Continuing to deliver innovation at scale, the Ultrastar DC HC580 24TB CMR HDD with improved OptiNAND technology is the next leap in data density, allowing data center customers to maximize their storage within the same footprint, and in power-constrained environments. For better storage density, the HC580 can enable up to 612TB1 of raw storage per rack unit in a 4U 102-drive bay solution. These drives are also more power efficient, providing 12% less Watt/TB2 compared to the company's previous 22TB version.
The Ultrastar DC HC680 and HC580 HDDs are currently being qualified by select hyperscalers, CSPs and OEM customers, and are now available for large enterprise customers looking for the highest capacity with lower power per terabyte for designing more efficient storage systems and data centers.
Ultrastar DC HC680 and HC580 SAS HDD versions will be available in CYQ1'24 (FYQ3'24).
Ultrastar Data60 and Data102 Hybrid Storage Platforms
The new Ultrastar drives are also being qualified and integrated into the company's Ultrastar Data60 and Data102 JBOD hybrid storage platforms, which are key building blocks for designing next-generation disaggregated storage and software-defined storage (SDS) infrastructure. Each storage platform comes with unique IsoVibe™ and ArcticFlow™ technologies for improved performance and reliability. Ultrastar Data60 and Data102 platforms with the new HDDs will be available beginning next month. 
WD Gold® 24TB1 CMR HDDs
Western Digital is also now shipping its 24TB WD Gold CMR SATA HDD into the channel. These drives are specifically designed for system integrators and resellers serving enterprises and SMBs who need more reliable storage for big data and enterprise storage workloads compared to traditional client HDDs. Leveraging innovations from the Ultrastar technology platform, the WD Gold 24TB HDD provides up to 2.5M hours MTBF (projected3), features vibration protection technology, is designed to handle workloads up to 550TB per year 4 and comes with a 5-year limited warranty.