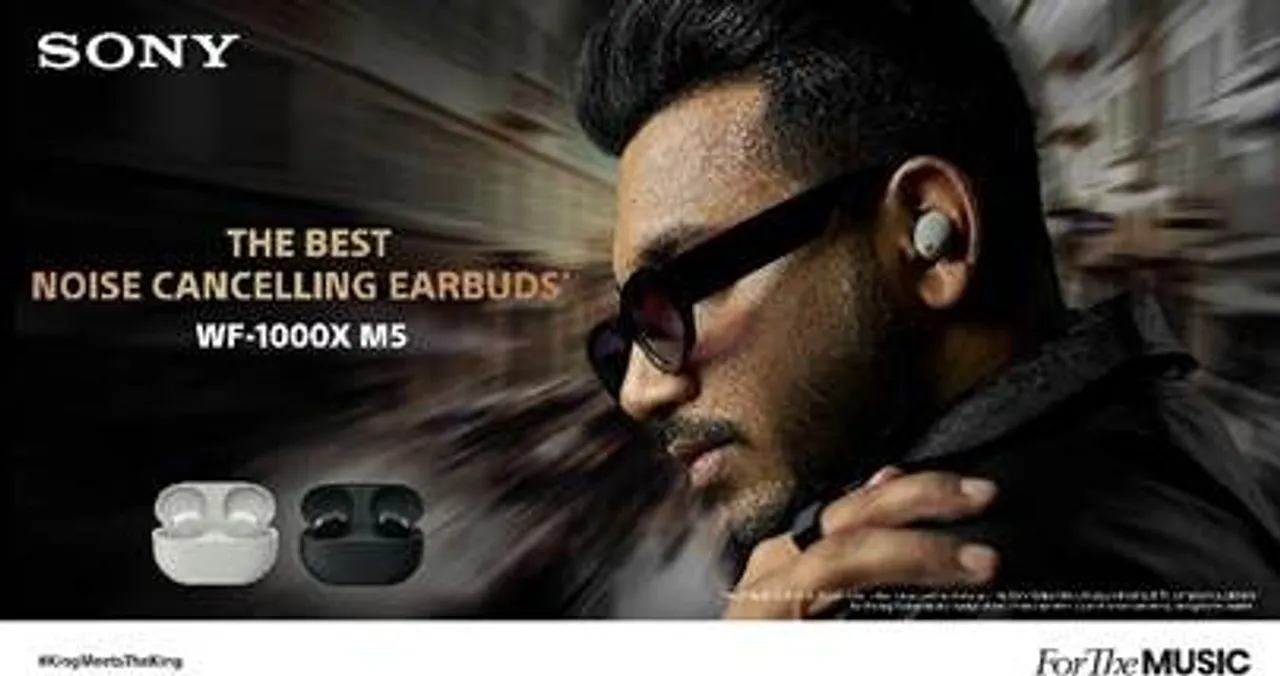 Experience a new level of excellence with the unveiling of Sony's WF-1000XM5 truly wireless earbuds, announced today. Representing the pinnacle of the acclaimed 1000X series, this cutting-edge model redefines perfection, delivering unparalleled noise cancellation, an elevated immersive sound experience, and Sony's most exceptional call quality to date. Immerse yourself in your music, as the WF-1000XM5 creates a seamless connection between you and your tunes.
Speaking on the launch Sunil Nayyar, Managing Director, Sony India said "WF-1000XM5 has redefined the concept of earbuds. We are proud to announce that our earbuds have incorporated the features which provide an elevated immersive sound experience to the listeners. It's active noise cancelling features, high resolution audio and amazing sound quality, all at a relatively competent price makes it a perfect choice, setting a new standard in the world of audio. With these earbuds, we aim to stand on our position as one of the best earbuds manufacturers in truly wireless earbuds segment globally as well as in India."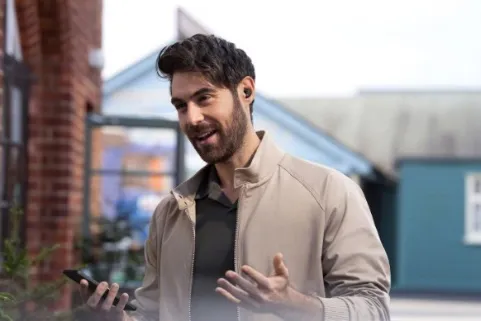 The WF-1000XM5 earbuds raise the bar for distraction-free listening and clarity. With Sony's expertise in music, you can trust that you're getting the ultimate music experience. The WF-1000XM5 feature cutting-edge technology to deliver premium sound quality and the best noise-cancelling performance1 on the market. Real-time audio processors and high-performance mics power the specially designed driver unit Dynamic Driver X, for wide frequency reproduction, deep bass, and clear vocals. They are designed to immerse you in a sound so good, it feels like you're in the studio with your favourite artists.
The WF-1000XM5 now feature three microphones on each earbud, including dual feedback mics, which improve low-frequency cancellation performance. This is Sony's biggest ever step forward in noise cancelling, resulting in ambient sound captured even more accurately. Newly developed by Sony, the Integrated Processor V2 unlocks the potential of the HD Noise Cancelling Processor QN2e. The unique combination of technology controls the six microphones, across both ears, to deliver unprecedented noise cancelling quality that can be adapted to provide the best performance for your environment.  The ability to reproduce lower frequencies has also been improved on the WF-1000XM5 thanks to the new Dynamic Driver X. Plus, the Noise Isolation Earbud Tips feature a unique polyurethane foam material that reduces noise in the high frequency range.
By combining Sony's newly developed HD Noise Cancelling Processor QN2e and Integrated Processor V2, the WF-1000XM5 incorporates precision 24-bit audio processing and high-performance analogue amplification. The result is low distortion and crystal-clear audio reproduction. Premium sound quality continues to be at the heart of the WF-1000XM5's design with support for High-Resolution Audio Wireless thanks to LDAC, as well as DSEE Extreme™ to upscale compared digital music in real time. Additionally, the earbuds feature 360 Reality Audio, which creates an immersive audio experience that transports you into the centre of the music.  From finer vocals to deeper bass, everything is tuned for the music on the WF-1000XM5. Thanks to a specially designed Dynamic Driver X for wide frequency reproduction, the WF-1000XM5 let you experience richer vocals and more detailed vocals. The diaphragm structure combines several different materials for the dome and the edge, achieving clear highs and deep, rich bass sound with low distortion.
The WF-1000XM5 earbuds come equipped with head tracking technology which ensures a realistic and compelling listening experience by automatically adjusting sound fields to compensate for your head movement. Sounds are precisely aligned with your smartphone screen, even as you move, to completely involve you in your viewing by connecting to compatible smartphones/service.
The WF-1000XM5 now feature Sony's best ever call quality3, delivering your voice clearly in every situation whether you're in the office, working from home, in a public space or a noise place. Thanks to an AI-based noise reduction algorithm based on Deep Neutral Network (DNN) processing and bone conduction sensors, your voice will come through crystal clear and natural even in a noisy environment. Plus, if you're outdoors, the wind noise reduction structure will minimise any wind noise, so you always know you will be heard.
WF-1000XM5 also feature Sony's popular features like Adaptive Sound Control and Speak-to-Chat as well as Multipoint Connect that lets you pair two Bluetooth devices simultaneously, so when a call comes in, your earbuds automatically know which device is ringing and connect to the right one. Staying connected has never been easier thanks to Fast Pair and Swift Pair. Plus, you can control the WF-1000XM5 with your voice with your favourite voice assistant.
The WF-1000XM5 also features Auto Play for an operation-free listening experience. You can customise the timing of the music to suit your preferences, such as when you're putting your earbuds on or starting to walk for a break, uplifting your mood effortlessly. Additionally, audio notifications keep you on track with your important events, allowing your phone to stay safely in your pocket. By linking your device with Spotify, Endel and Apple Music, you can access your favourite music and relaxing soundscapes to make your listening experience truly unique,. In line with the WF-1000XM5, the WH-1000XM5 now also supports Auto Play. If you are looking for new entertainment options beyond music and movies, the WF-1000XM5 uses new sensors and spatial sound technology to deliver immersive sound for Augmented Reality games like "Ingress" from Niantic. Using head tracking, the sound is conveyed from different directions to line up perfectly with the action on the screen.
With up to 8 hours of battery life, you can enjoy hours of uninterrupted listening time, and a quick 3-minute charge provides up to 60 minutes of play time. Additionally, Qi technology offers easy wireless charging.
Price and Availability
Sony India has announced a special pre-booking offer for WF-1000XM5. Customers can now pre-book it at a special price of Rs. 21,990/- (including Rs. 3,000/- cashback). They will also get SRS-XB100 portable speaker worth Rs. 4,990/- free under the pre-book offer. This pre-booking offer starts from 27th September 2023 and is valid till 15th October 2023 on all online and offline channels such as Sony Center, major electronic stores and e-commerce portals in India.
Model
Best Buy Price

(in Rs.)

Pre-booking price till 15th Oct 2023

(in Rs.)

Date of availability
Color
WF-1000XM5
24,990/-
21,990/-
18th October 2023 onwards
Black and platinum silver