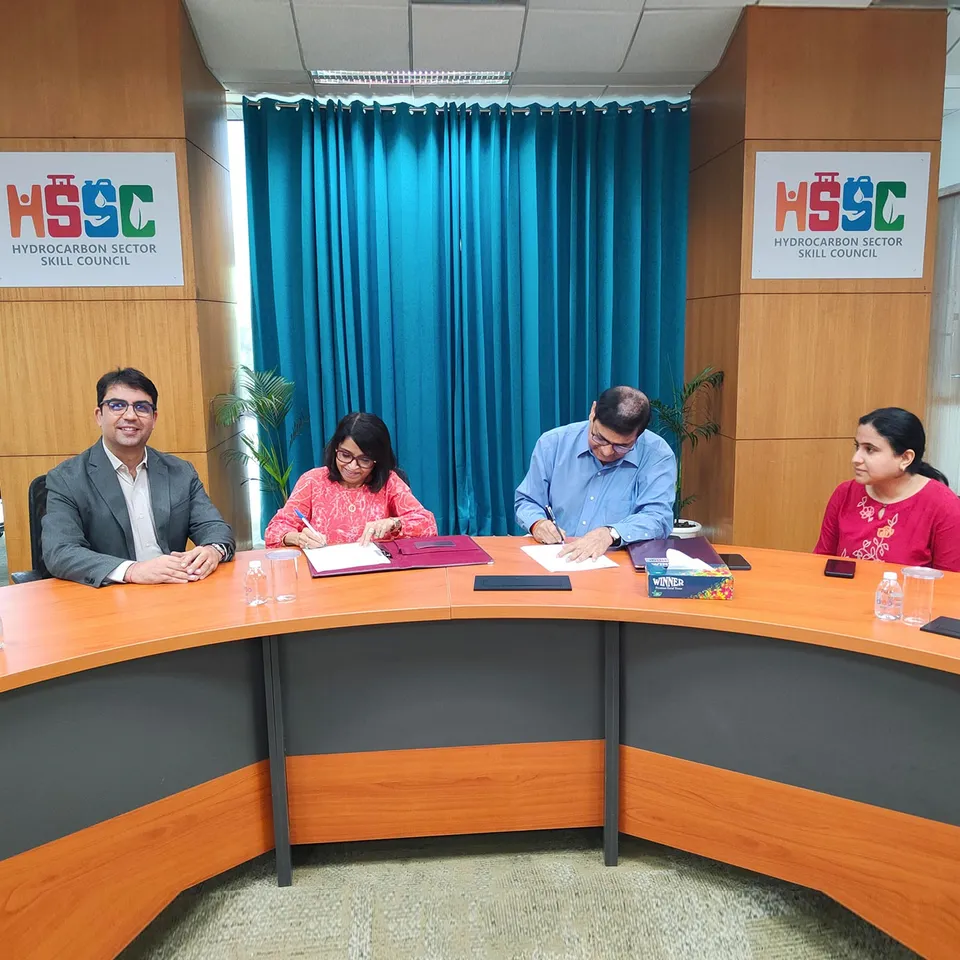 The Society for Human Resource Management (SHRM) India and Hydrocarbon Sector Skill Council (HSSC) have joined forces through a Memorandum of Understanding (MOU), promising a paradigm shift in skill development and capacity building endeavours across India's diverse workforce. 
This historic collaboration, formalized in October 2023, underlines a mutual dedication to driving transformative change, enhancing employability, and creating vast opportunities across various industries. SHRM India, in association with HSSC, embarks on an enriching journey with a multitude of collaborative initiatives aimed at fortifying India's skilled workforce.  
The partnership is seamlessly aligned with the overarching objectives of the Ministry of Skill Development & Entrepreneurship (MSDE) and the Ministry of Petroleum & Natural Gas (MoP&NG), further cementing India's stature as a hub for skill development and workforce excellence. 
Expressing her delight on the new collaboration, Ms. Achal Khanna, CEO – SHRM India, APAC & MENA, said, "Our collaboration with HSSC reinforces our commitment to fostering skill development and creating a future-ready workforce. Together, we aspire to make a meaningful impact on India's economic and social fabric. Teaming up with HSSC underscores our dedication to nurturing skill development and preparing a workforce that's primed for the future. Our shared ambition is to contribute significantly to India's economic and societal progress, striving for a positive and lasting influence on the nation's growth trajectory." 
Mr. S K Bose, Chief Executive Officer, HSSC commenting on the partnership stated, " This partnership represents a transformative step towards enhancing skills and capabilities within the hydrocarbon and related sectors. Together with SHRM India, we aim to empower the Indian workforce to thrive in a dynamic global environment."  
HSSC and SHRM India will embark on purpose-driven projects focused on capability building, skill development, and allied activities. The specifics of each project, including scope and objectives, will be meticulously defined and mutually agreed upon. This collaboration also aims to provide comprehensive behavioural assessments, encompassing content, platform, and execution, to HSSC and its esteemed clients. Leveraging its established track record, SHRM India will be conducting specialized behavioural training programs in collaboration with HSSC. These programs will serve as a potent platform for enhancing behavioural skills and nurturing leadership capabilities. 
This collaboration between SHRM India and HSSC holds immense promise for the Indian workforce and the diverse industries they serve. It mirrors a shared vision of cultivating better workplaces and unlocking the potential of millions of workers and their families.