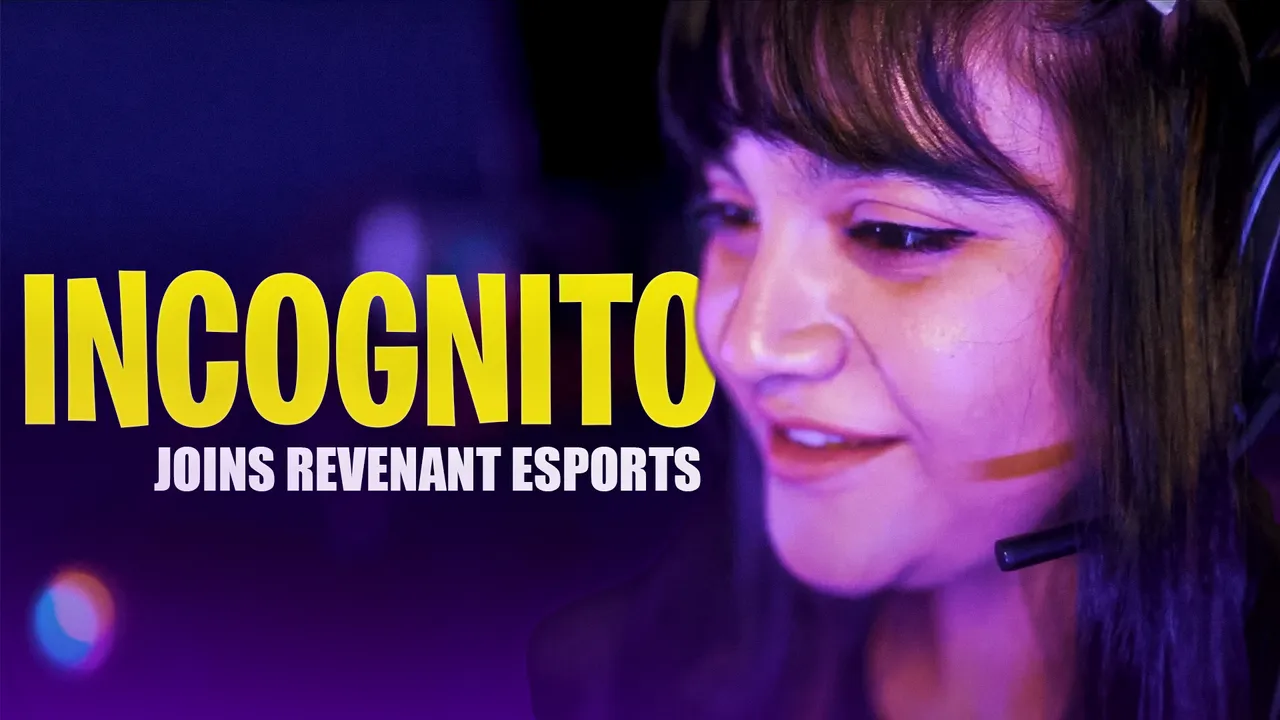 Revenant, one of Asia's fastest-growing esports organizations, announced today that it was expanding its content creator lineup with the signing of Play Like Incognito. A rising female content creator, Play Like Incognito has a strong regional presence in the Kannada community through which she has amassed more than 690,000 subscribers on her YouTube channel.
Sonali Singh, known by her gaming moniker Incognito, is a multi-talented individual who not only excels in content creation but also thrives as a software engineer during her day job. Balancing her professional career and content creation, she has been consistently captivating audiences with a diverse range of content since 2019. Besides gaming content and livestreams, Incognito is known for her roasting videos and vlogs which have enabled her to forge a strong connection with her audience, amassing more than 100,000 followers on Instagram as well.
"I started content creation as a hobby and the support from my audience has been nothing short of amazing," said Sonali "Play Like Incognito" Singh. "It feels great to be joining one of the country's top esports organizations. With Revenant's support, I'm excited to channel more of my time into content creation and look forward to bringing new and exciting collaborative content with the impressive and growing lineup of Revenant Esports creators."
Revenant Esports also recently announced that it had signed one of the country's most popular creators, Antaryami Gaming. The Tiger Shroff-backed esports organization now has an impressive and diverse content creator lineup featuring Play Like Incognito, Antaryami, Alpha Clasher, Bitty, Ayush Is Live, and Emperor Plays. Collectively, the creators have built an impressive community of more than 7.3 million YouTube subscribers.
Commenting on the signing of Play Like Incognito, Revenant Esports' Founder and CEO, Rohit Jagasia said, "Revenant Esports is dedicated to supporting regional talent, and Play Like Incognito's signing is a testament to that commitment. She is one of the most promising content creators and we are thrilled to have her onboard as our first female content creator. Through her, we look forward to engaging with new regional communities and building bridges that connect gaming enthusiasts from diverse backgrounds, building an even more inclusive community."
According to the India Online Gaming Report 2023 by e4m and GroupM ESP, India has more than 442 million gamers. Additionally, the number of mobile gamers in the country is expected to cross 650 million by 2025. Revenant Esports, as a diverse organization catering to both PC and mobile gamers, has been at the forefront of harnessing the tremendous growth of the gaming industry in the region to cultivate a robust and engaged community.