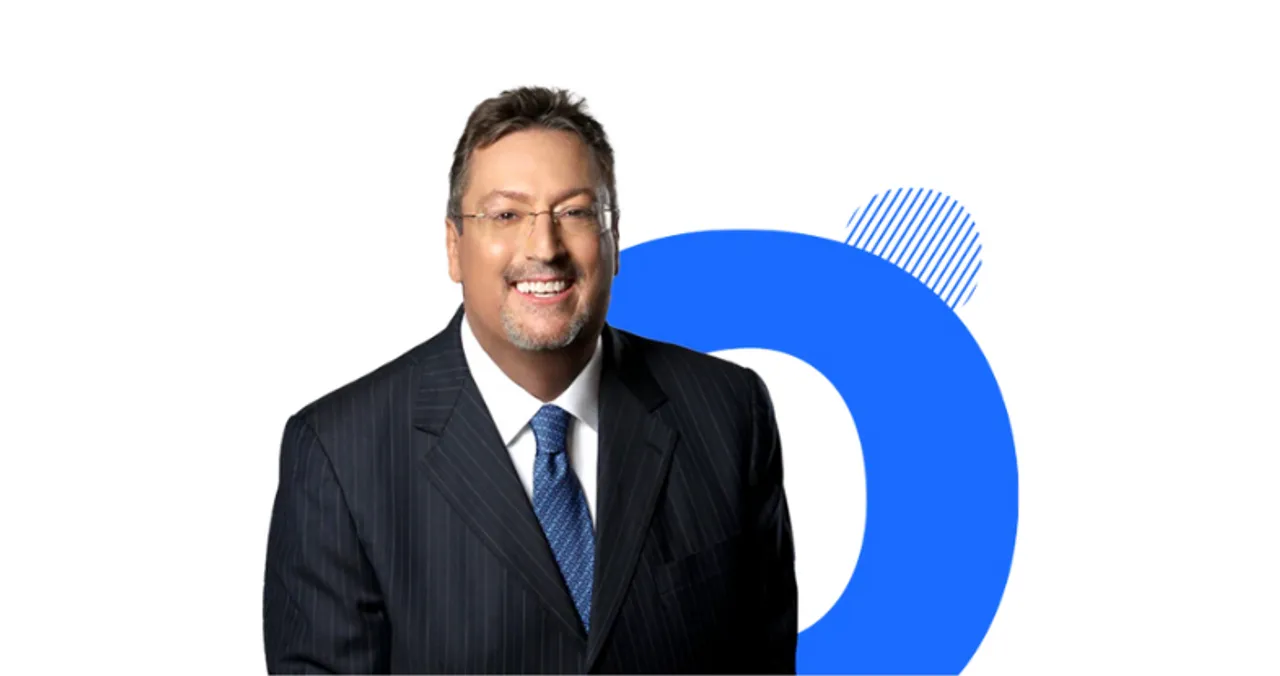 OpenText™, the information company, today announced the latest release of its Cloud Editions (CE) 23.4, which includes OpenText Aviator artificial intelligence (AI) capabilities that carry through the company's innovation roadmap. For over a decade, OpenText has been helping organizations manage and secure large complex data sets from IoT and robotics, to natural language processing, to complex systems and generative AI. OpenText Aviator empowers organizations to swiftly act on their data, make sharp decisions and evolve with intelligent tools that learn over time. OpenText Aviator uplevels information automation so organizations can easily make the AI pivot and conquer today's and tomorrow's business challenges. 
"The AI revolution is creating an unprecedented platform shift – one that will transform all industries, all functions, and all roles," said Mark Barrenechea, CEO & CTO of OpenText. "OpenText has been developing AI capabilities for over a decade, and OpenText Aviators is an AI breakthrough for customers. OpenText Aviator will help customers massively increase productivity through new conversation interfaces leveraging Information Management data sets and language models." 
The demand for and adoption of AI technologies continues to grow at record speed. According to IDC, global AI IT spending will surpass $308 billion by 2026. In response to this rapidly growing demand and market potential, OpenText introduced its opentext.ai vision and strategy for AI focused on helping organizations power and protect traditional operational and experience data while anticipating a new layer of learning data from generative AI and large language models (LLMS). Grounded in layering LLMs on top of private, secured data, opentext.ai allows for a full stack or modular approach to practical AI. Organizations can take advantage of LLM-based capabilities within applications, or they can utilize OpenText Cloud API Services to create the right sandbox to experiment with.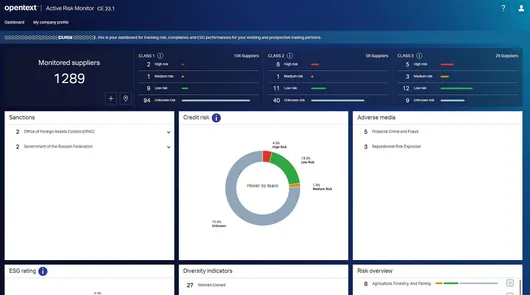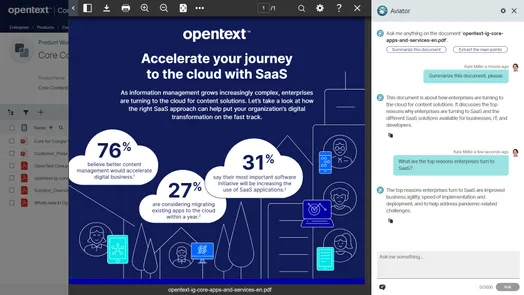 "From upstream and renewables to trading and transport to marketing and manufacturing, we keep goods and people moving. We span 160 markets, serve about 32 million people a day at 46,000 branded retail sites and work with more than 1 million business customers. We have been the No.1 global lubricants supplier for 16 consecutive years and offer our customers a strong portfolio of energy solutions they need today and tomorrow. AI is key to maintaining our performance in these areas whilst we play a key role in the energy transition and help our customers decarbonize their businesses in the journey to net zero," said Jonathan Cullender, Head of Integration at Shell. "We are excited to take the stage with OpenText in Las Vegas to explore the game-changing capabilities of AI within the energy sector and how OpenText solutions have been instrumental in improving our operational efficiency and security, ultimately leading to substantial cost savings." 
"As generative AI moves on from the initial hype, the work to ensure a measurable return on investment begins," said Darryl Gray, Global Vice President of Software Partner Solutions at SAP. "SAP is committed to creating an enterprise AI ecosystem for the future that complements our world-class business applications suite and helps our customers unlock their full potential. We support the vision behind OpenText's opentext.ai strategy and are confident that OpenText's latest innovations will enable businesses of all sizes and industries to elevate their operations to unimaginable heights."   
OpenText Aviator enables AI orchestration and the creation of information flows across multiple clouds and knowledge bases allowing organizations to address multiple AI use cases for their enterprise without having to move their data. The latest Cloud Editions release includes: 
OpenText Aviator for Business 
OpenText Aviator for Technologists