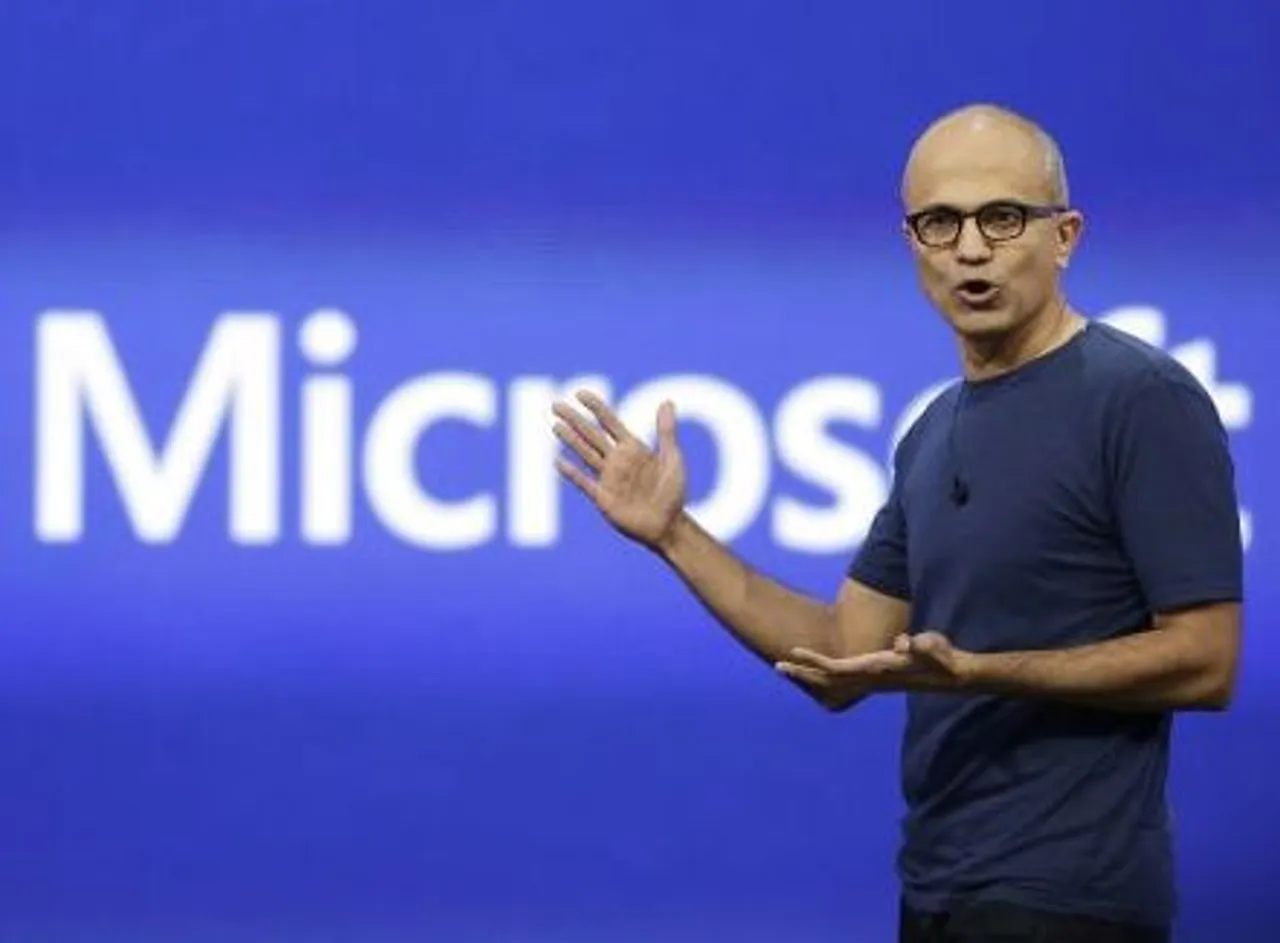 Riding on its growing Cloud business especially Azure offerings, Microsoft has reported a revenue of $28.9 billion for the fourth quarter that ended December 31.

This was up 12 per cent from $25.8 billion in the same quarter last year.

The company reported operating income of $8.7 billion - an increase of 10 per cent from last year.

"This quarter's results speak to the differentiated value we are delivering to customers across our productivity solutions and as the Hybrid Cloud provider of choice," Satya Nadella, CEO of Microsoft, said in a statement late on Wednesday.

"Our investments in Internet of Things (IoT), data, and AI services across Cloud and the edge position us to further accelerate growth," he added.

Revenue in the Productivity and Business Processes was $9 billion that increased 25 per cent.

Office commercial products and Cloud services revenue increased 10 per cent, driven by Office 365 commercial revenue growth of 41 per cent.

"Office consumer products and Cloud services revenue increased 12 per cent and Office 365 consumer subscribers increased to 29.2 million," the company said.

Dynamics products and Cloud services revenue increased 10 per cent, driven by Dynamics 365 revenue growth of 67 per cent.

"LinkedIn contributed revenue of $1.3 billion during the quarter with sessions growth of over 20 per cent for the fifth consecutive quarter," Microsoft said.

In December 2016, Microsoft completed the acquisition of LinkedIn, for which it paid more than $26 billion.

Revenue in Intelligent Cloud was $7.8 billion and increased 15 per cent from the same quarter last year.

"Server products and cloud services revenue increased 18 per cent, driven by Azure revenue growth of 98 per cent.

Enterprise Services revenue increased five per cent driven by Premier Support Services.

Revenue in personal computing was $12.2 billion and increased two per cent.

Gaming revenue increased eight per cent, driven by Xbox hardware revenue growth from the Xbox One X launch. Surface notebook revenue increased 1 per cent, the company said.

Microsoft returned $5 billion to shareholders in the form of share repurchases and dividends in the second quarter of fiscal year 2018.

"We delivered another strong quarter with commercial cloud revenue growing 56 per cent year-over-year to $5.3 billion," said Amy Hood, Executive Vice President and Chief Financial Officer of Microsoft.