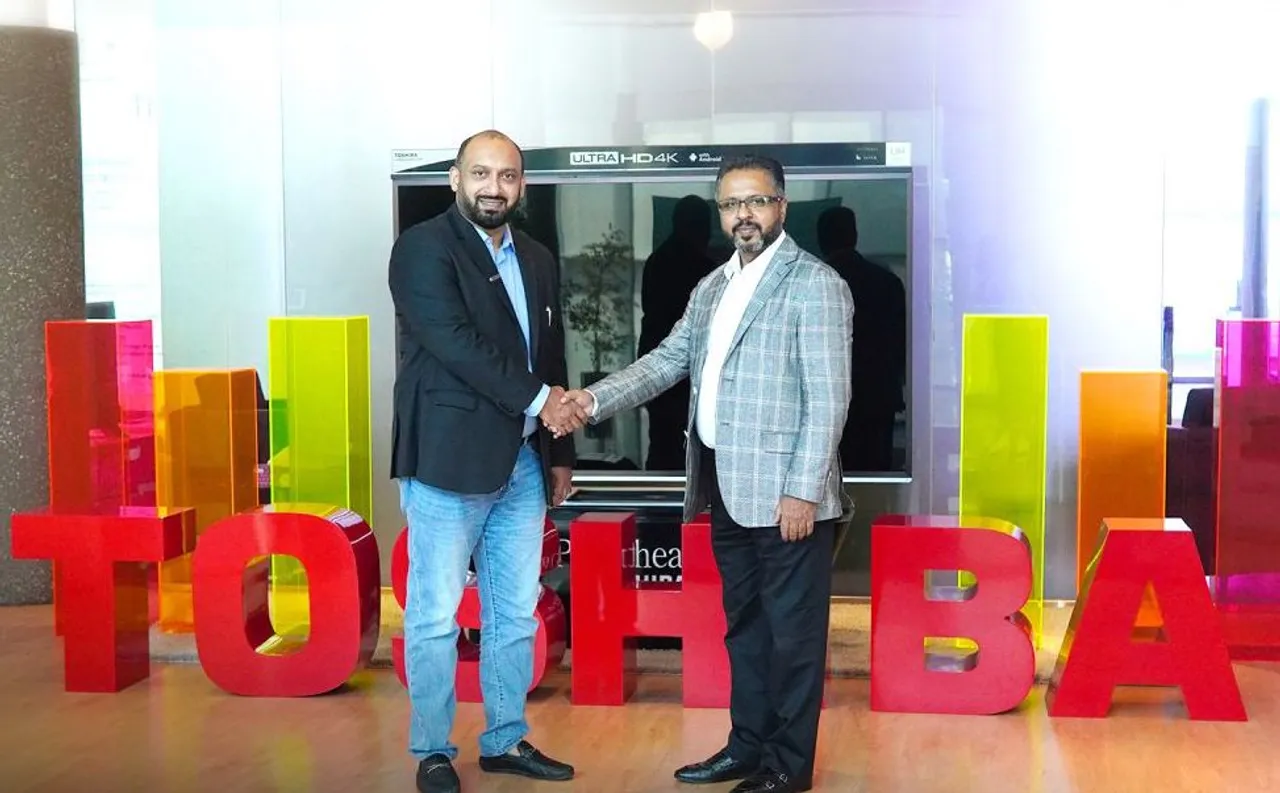 Toshiba GULF FZE has selected MBUZZ as a distributor of its storage solutions across Saudi Arabia. In addition, MBUZZ will also be the regional distributor for Toshiba's range of NAS products.  
The demand for storage continues to be driven by exponential growth in data generated. Hard drives (HD) continue to address most of this demand - forecasting that 58% of data storage will be on HD with SSDs accounting for 16% of data storage and NAND making up 10% of the storage by 2025. 
This partnership will address the growing requirement for storage in the region with advanced solutions from Toshiba. As Smart City projects accelerate in the kingdom, there is an exponential growth of video footage being generated by surveillance systems, creating a huge demand for reliable, high-capacity storage solutions. The demand for video storage also needs to comply with the strict regulations of local authorities which can be met with robust solutions from Toshiba. 
Toshiba offers purpose-built surveillance storage solutions targeting different areas in today's growing surveillance market. Providing stable 24/7 operation and optimizing the need of leading surveillance DVRs and NVRs.
"This collaboration comes at a crucial time when the demand for Smart Secure Cities and reliable video storage solutions is skyrocketing. In addition, Big Data is driving demand for more distributed storage in the cloud and on-premises enterprise server / storage systems. Toshiba HDD products provide higher capacity and advanced technology to meet the special demands of datacentres and cloud-scale Infrastructure," said Santosh Varghese, VP, Toshiba GULF FZE.
Toshiba's advanced storage systems efficiently handles and manages vast amounts of video data, meeting the increasing demands of Smart Cities. "By leveraging Toshiba's product and technology expertise with MBUZZ's market reach in Saudi Arabia, this partnership delivers state-of-the-art storage solutions that empower cities to become smarter, safer, and more efficient," added Santosh. 
Through its successful 'Build your own Data Centre' initiative in the past year, Toshiba has helped educate the channel including System Integrators and VARs about how customers can ramp up their Business-critical Enterprise Server Storage Systems, Cloud Storage, Industrial Server, and Storage systems with high-capacity HDs and meet their growing Data Centre storage requirements.
MBUZZ, a leading IT distributor, has expanded its channel across the region - offering a comprehensive product portfolio and unique solutions to be customised by its specialized product management and certified IT team for their customers.  
"We are excited to represent Toshiba, a global leader in storage to our customers," said Sabir Saleem, CEO, MBUZZ Technologies. "Combining Toshiba's cutting-edge technology with our expertise in delivering comprehensive solutions allows us to provide our customers with top-of-the-line video storage solutions."