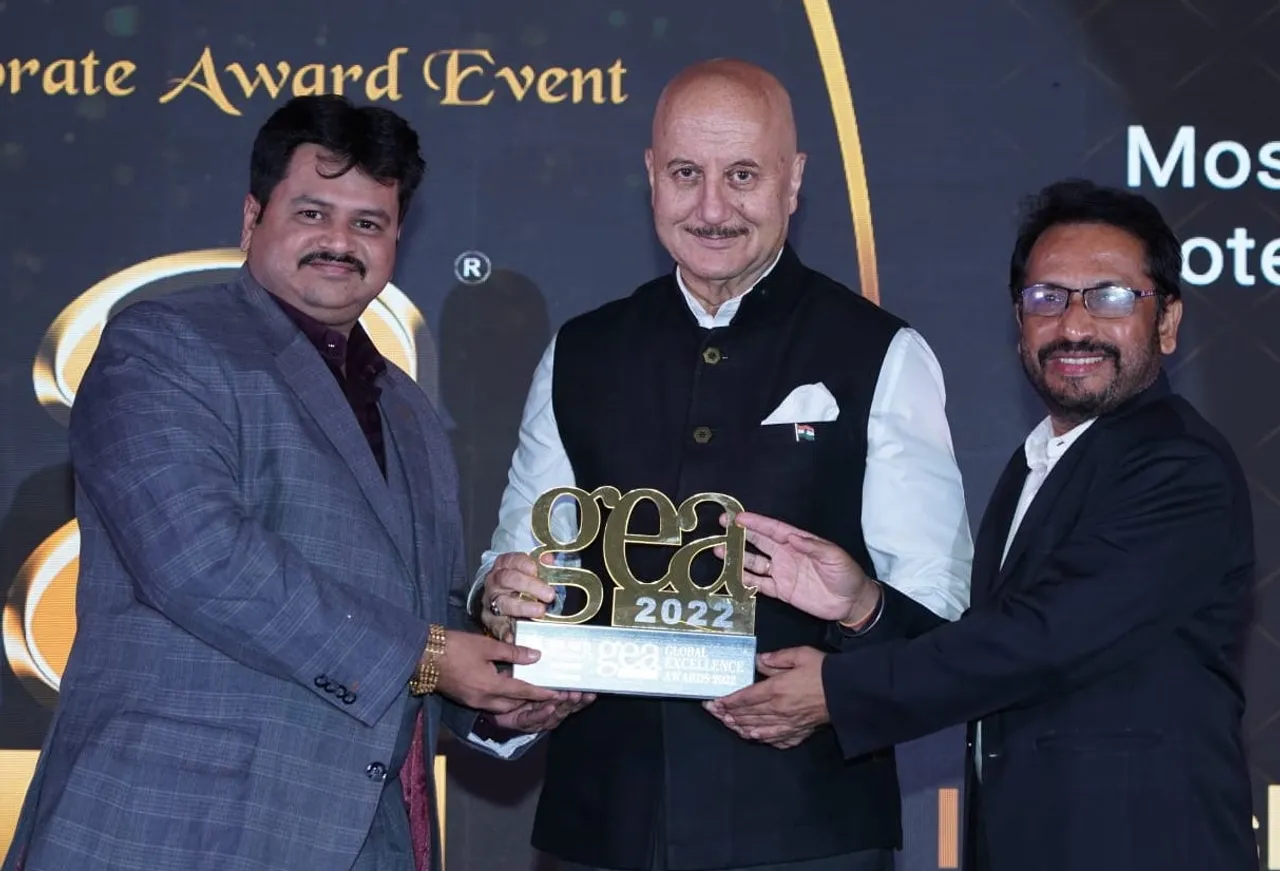 Instashield, a breakthrough innovative Medical Device, was recently honoured with the "Most Innovative Corona Protection Device GEA 2022 Award'' from the veteran Bollywood actor Anupam Kher. Instantshield was felicitated for its efficacy to kill a variety of viruses, including SARS-CoV, in enclosed spaces, in the air, and on surfaces. The Global Excellence Awards (GEA) 2022 adds to the company's already impressive credentials, which includes the consumer trust.
Hitesh M Patel, Promoter and Director, Instashield, said, "We are delighted to receive the GEA Award. We would dedicate this award to our team of innovators and all the team members who have been consistently working towards making this product a success. We wish to take Instashield all across the globe to  offer a healthy and safe environment to protect our society."
Global Excellence Awards (GEA) is an initiative by Brand Empower Pvt. Ltd to recognize outstanding performance and achievements in various fields by companies, entrepreneurs, and service providers.
Following two successful editions, GEA 2018 in Delhi and GEA 2019 in Mumbai with Chief Guest Bollywood actresses Raveena Tandon and Madhuri Dixit respectively. This year GEA  successfully organized the 3rd Edition-Global Excellence Awards 2022 in Mumbai with Chief Guest Anupam Kher.