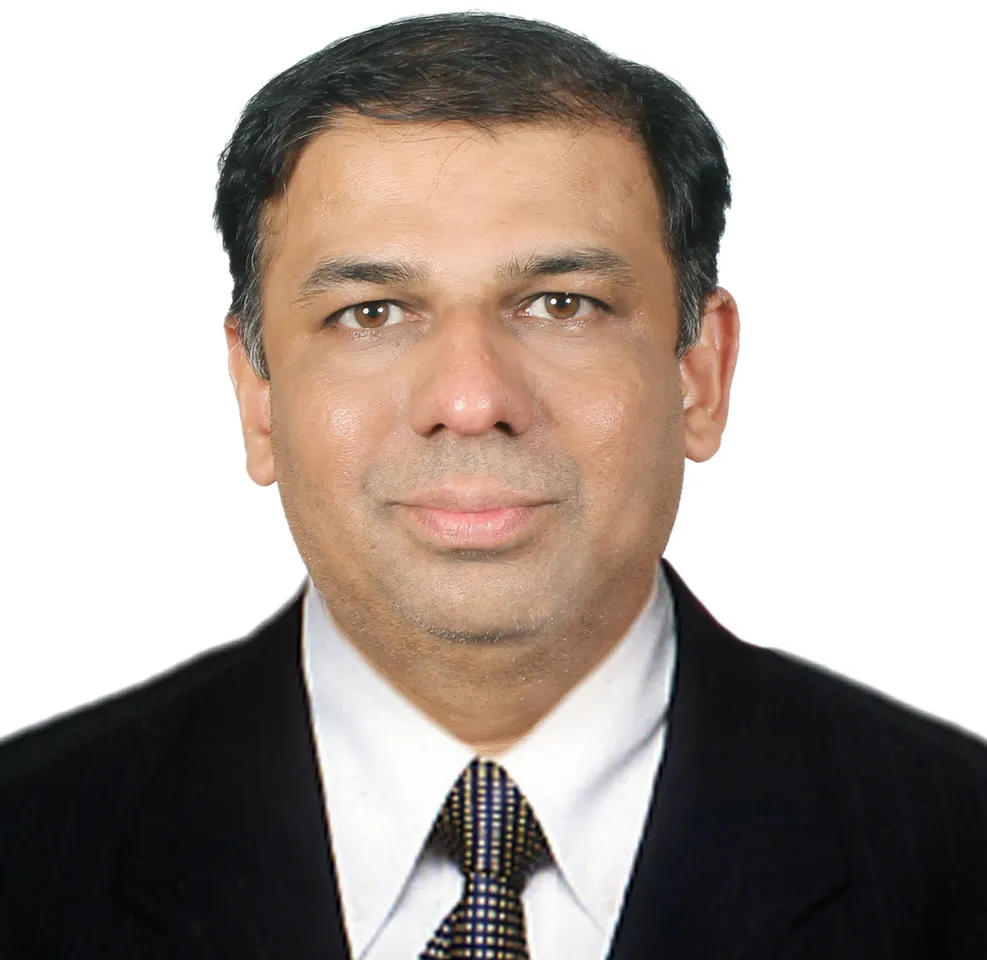 With COVID-19 completely disrupting the way businesses are conducted, a unanimous mandate says cloud is gaining all the more momentum of acceptance among organizations of all sizes.
In an exclusive conversation with Dhiren Pandya, Director (Business Development) – Cloud & Colocation Segment, Vertiv, SMEStreet's Editorial team found some key insights on today's datacentre technologies.
Here are the questions and answers round which highlighted some key insightful trends:
What are the emerging trends for datacenter networking in 2020? 
Secure and reliable data centre networking is becoming increasingly critical as the dependency as well as utilization of datacenters increases. Cloud computing and colocation data centres, as well as computing at the edge network, will increase due to the steep rise in demand for location connection points. As companies now adapt to the new norm of living as well as conducting business from home, secure network connections are imperative and the continuity requirement for networks will increase. 
How is the market now for the adoption of hybrid cloud and datacenter virtualization?
We have seen a tremendous increase in the adoption of cloud services. Most enterprises are already shifting workloads onto the cloud. In January, Vertiv predicted increased adoption of hybrid computing, in part due to the flexibility it offers. Additionally, many companies are also adopting datacenter virtualization to further benefit from this optimization. 
How are you rebalancing your provision of data center services, colocation, and capacity management?

In recent times, modularity in every data centre solution has become necessary. Vertiv has adapted to the 'add as you grow' approach of data centres in terms of services, configurations and capacity to enable customers with their futuristic loads. There isn't a factor of rebalancing as such but rather provision of an integrated futuristic solution that enable customers to grow in today's competitive landscape. Colocation spaces have been closely looked at for quite some time now. With the exponential increase in the demands for colocation spaces, it is essential that businesses must meet the demands of varying computing needs of every customer in the colocation space. The segregation of customized services to different customers in the same colocation space has experienced a significant rise in recent times. Colocation spaces have even started experimenting with holistic integrated solutions as an approach to quickly overcome capacity management concerns. As a result, technologically advanced solutions will emerge, and provide for a more promising future.  
How are CIOs looking at datacenters in the Covid-19 situation?
Now that many companies operate a portion of their businesses on a work from home model, CIOs are increasingly focused on keeping their datacenters up and running to support the remote work force. Almost all of our customers took necessary precautionary measures, such as ensuring all the necessary spares and consumables are stocked appropriately, early preventive maintenance checks for critical equipment in the early stages of this pandemic. These decisions have helped them overcome the incarceration of their facilities in these testing times and have enabled continuity in their businesses. We, at Vertiv, continue to support the seamless operations of data centers to ensure that their businesses remain unaffected.
How are you updating disaster recovery plans to reflect this new world of vendor-distributed work?
To ensure that critical applications do not face any downtime, operations at our product facility in Ambernath have already commenced since early May to support our customers in these times As of now, our factory operates with limited personnel as per the guidelines set by the government. We are supporting our customers with our best expertise and all the necessary equipment deliveries that are required for mission-critical applications. Our service team has worked round the clock during this pandemic to ensure that our customer sites never face a downtime in this current scenario. We seamlessly provide remote management and service by the local service engineer who is well-versed with the servicing equipment and has access to common spare parts. We continue to do our best to support our customers at every step during these tough times. 
What are the thoughts on power usage efficiency (PUE) for data centers?
PUE of datacenters is one of the most important and critical parameters of performance, as it directly translates into the outgoing / operational costs of the facility. Hence, while designing, sizing, and selecting equipment that is used in datacenters, power and thermal infrastructure and IT devices, it is important that a proper analysis is done considering the overall Total Cost of Ownership (TCO). More efficient systems help in better PUE as well as savings in the operation cost. Additionally, it is important to consider new technologies which help in reduction of energy bills. Vertiv plays a key role in providing efficient power and cooling systems that are optimized with intelligent datacenter monitoring and control solutions.