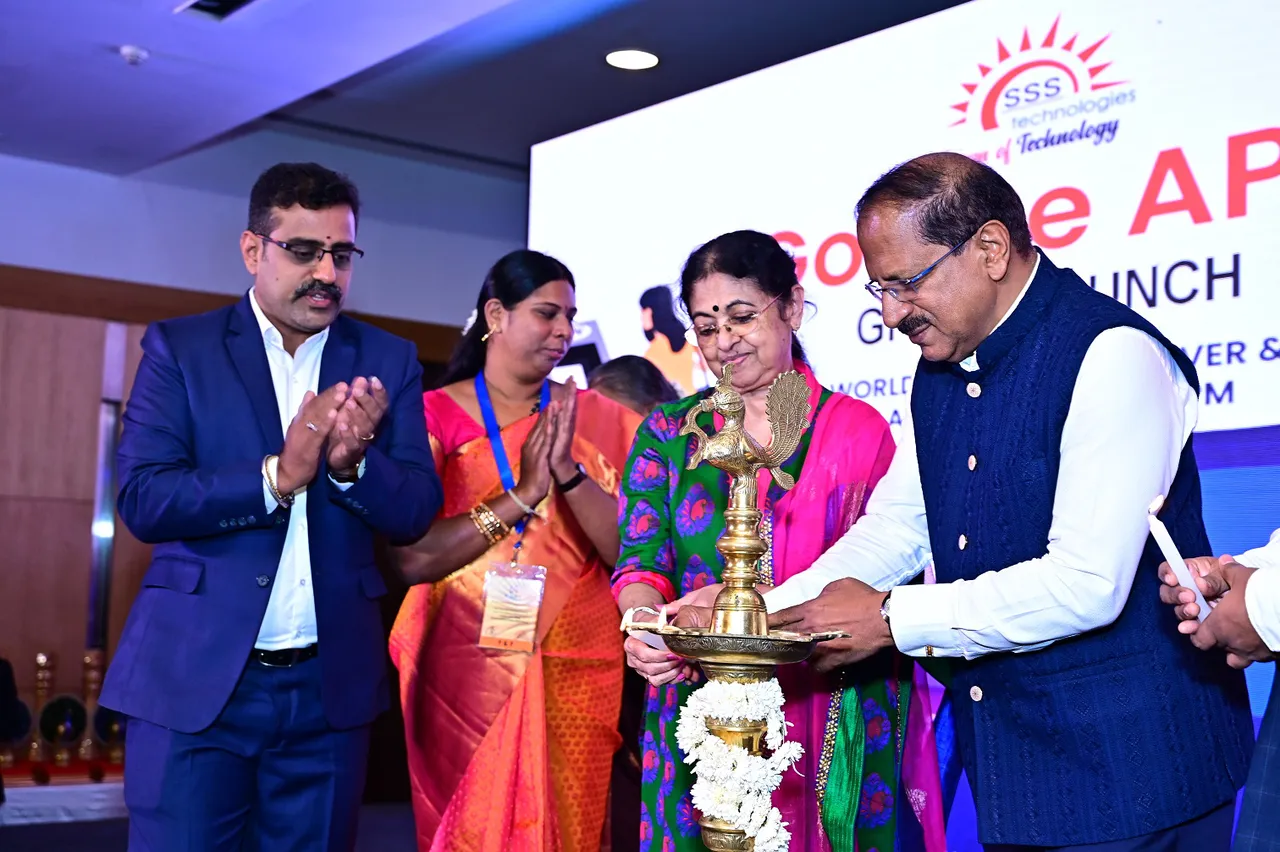 In a grand event held at the prestigious Hotel Lalith Ashoka, Bengaluru, a revolutionary product was unveiled that is set to redefine the gold loan industry. The product, an AI-based Gold Loan ATM machine known as GoldPe | APM (Automated Pawn Machine), was launched amidst much fanfare and anticipation.
The event saw the presence of esteemed dignitaries including
1.      Shri. VP Nandakumar, MD & CEO (Manappuram Finance Ltd)
2.      Shri. Sharangouda G. Patil, MD (Karnataka State Souharda Federal Cooperative Ltd)
Their presence added to the significance of the occasion and highlighted the importance of this innovative product in the financial sector.
The launch of GoldPe | APM marks a significant milestone in the gold loan industry specifically for Banking and Financial institutions Gold Loan Scams is one the Biggest challenging factors for Banking and Financial institutions, as per records more than 120+Cr Gold Loan scams has been found OFFICIALLY and legal actions has been taken on the Branch Managers, Gold Appraisers and Public.Several Gold Loan companies have written off more than 100+ Cr due to these scams.When AI and Gold Purity Analyzer placed inside the machine 99% of Gold Loan scams can be eradicated from the Banking and Financial institutions, which will be an added benefit and profit key point for the Banking and Financial institutions.
Speaking about the AI  Goldpe launch,Mr. Vijay Rajagopalan, Founder and Patent Holder's - GoldPe, said , "At Goldpe , we have always believed in the goodness of people to provide safe, effective solutions and Tehnological advacement for our customers (Banking, Financial Instutions & Public). GoldPe | APM is a state-of-the-art Automated Pawn Machine that leverages advanced Artificial Intelligence technology to provide instant gold loans. This machine is not only designed to analysis Gold, it will also Analyze Platinum & Silver to Overseas Market and make ease of loans more accessible, efficient, and secure for customers 24 x 7".
Considering the market and commercial impact, the company will be introducing 4 Types of machines which will be suitable for different segmented Banking and Financial institutions. The team behind GoldPe | APM is committed to revolutionizing the gold loan industry with their innovative products. They plan to install these machines in various locations across the country, making gold loans more accessible to everyone.
The launch event concluded on a high note with the dignitaries expressing their excitement about this revolutionary product. They commended the team behind GoldPe | APM for their innovative thinking and wished them success in their future endeavors.
As we move forward, it's clear that products like GoldPe | APM are not just changing the way we avail of loans but are also shaping the future of the financial industry.
Impact on the Gold Loan Industry-The launch of GoldPe | APM marks a significant milestone in the gold loan industry. It brings a level of convenience and efficiency that was previously unheard of in this sector. Customers no longer need to visit a bank or financial institution and wait for their loan to be processed. With GoldPe | APM, they can get their gold loan instantly, safe and secured within less than 8min & 24x 7.Digitization of Gold jewel is major setback in Gold Loan industry in any Banking and Financial institutions. System will make recording of all process and formatted document will be sent to public and also Banking and Financial institutions.
Audit's on Gold loan will be much simpler and faster with our GoldPe | APM.Moreover, the use of AI technology and Metal Analyzer ensures that the assessment of gold is accurate and fair. This not only instills confidence in customers but also makes the loan process more transparent.