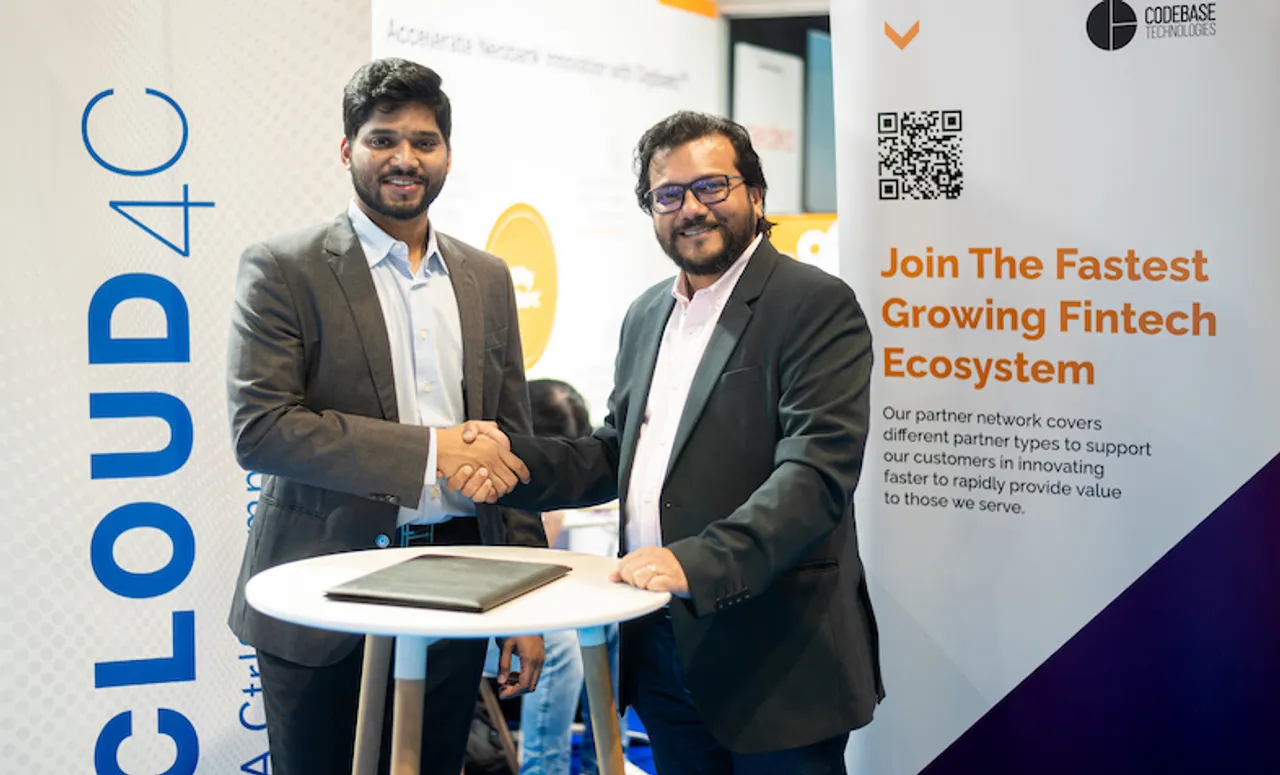 Codebase Technologies has partnered with Cloud4C, a leading global cloud-managed services provider, to support digital financial institutions in the MENA region with risk-proofed digital transformation journeys. The partnership will help regional banks and financial services providers accelerate their time to market, improve customer experiences, and reduce operating costs by combining the benefits of Codebase Technologies' Digibanc fintech platform with Cloud4C's cloud hosting. This partnership was highlighted at Seamless Middle East, held in Dubai, United Arab Emirates.
In recent years, legacy institutions have been forced to quickly adapt to changing market dynamics with the rise of neobanks, challenger banks, and fintechs. However, many have faced obstacles to innovation and change in the form of high costs for implementing digital initiatives, knowledge gaps, training time, and problematic integration with existing IT infrastructure. The adoption of API-first approaches to banking and platformification has helped many legacy institutions address these key issues with Fintechs and digital banking solutions partners, such as Codebase Technology, to increase innovation and transform their business models to compete with new-age players.
Commenting on the partnership, Nehul Goradia, Director of Channel & Alliances, said, "Cloud is quickly becoming the go-to for digital banks in the MENA region, following global trends. We are excited to join forces with Cloud4C to support our clients by offering them a comprehensive banking technology stack through Digibanc, powered by a high-availability, fully secure and compliant cloud. While many institutions have embarked on digital transformation journeys, we foresee that the pace of change will continue to increase, and we are happy to bring an all-in-one solution with Cloud4C to market that will truly empower our clients.
Through the partnership, Codebase Technologies joins Cloud4C as a preferred ISV partner, with Digibanc being available to Cloud4C's clients as an advanced cloud banking solution. Digibanc can be deployed for clients on an individual or SaaS basis, depending on customer requirements. As part of the partnership, Cloud4C will support Codebase Technologies and provide cloud hosting for the fintech companies or direct clients running Digibanc, now and in the future.
"Codebase Technologies and Cloud4C jointly promise a powerful technology foundation for legacy financial institutions and modern neobanks, enabling them to transform their mission-critical operations, innovate faster with digital advancements, and deliver personalized experiences to customers anywhere and anytime with near zero downtimes. While Digibanc supplies an advanced business platform, Cloud4C extends end-to-end managed services for hyper-scale public, hybrid, and multi-cloud environments. A single SLA is provided until application login, guaranteeing advanced security, local regulatory compliance, and uninterrupted continuity across the globe. Such a robust core will enable businesses to operate frictionlessly in an ever-dynamic market and unearth long-term business value with utmost resiliency", added Rakesh Reddy, Regional Director - MEA at Cloud4C.