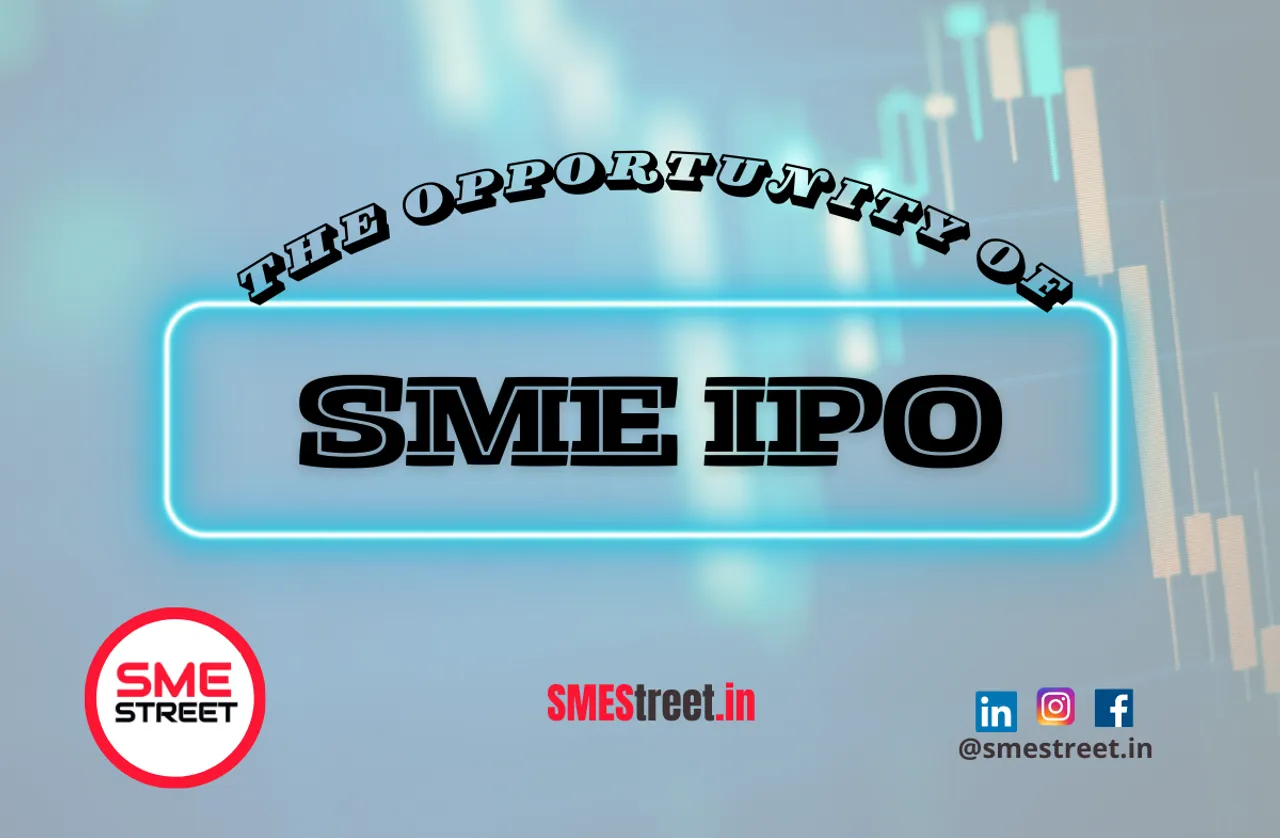 Indian stock markets have been actively working to attract small and medium-sized enterprises (SMEs) to list on the stock exchanges through initial public offerings (IPOs).
This initiative is driven by several factors:
Dedicated SME Platforms: Stock exchanges in India, such as the BSE (Bombay Stock Exchange) and NSE (National Stock Exchange), have established separate platforms specifically designed for SME IPOs. These platforms are known as the BSE SME and NSE Emerge, respectively. They provide a conducive environment for SMEs to raise capital and gain visibility while complying with simplified listing and regulatory norms.

Lower Entry Barriers: The requirements for listing on SME platforms are less stringent compared to the main stock exchanges. This includes lower minimum issue and trading lot sizes, reduced disclosure and compliance requirements, and simplified documentation. These measures make it easier for SMEs to access the capital market.

Institutional Support: To attract SMEs, various financial institutions, stockbrokers, and merchant bankers have extended their support to help SMEs navigate the listing process. They offer advisory services, assistance in preparing financial documents, and guidance in meeting regulatory obligations.

Increased Investor Interest: Many retail and institutional investors are showing interest in SME IPOs as they seek investment opportunities in high-growth sectors. SMEs often have the potential for rapid expansion, and investors are looking to benefit from their growth story.

Government Initiatives: The Indian government has introduced various policies and initiatives to encourage SMEs to access the capital market. These measures include tax incentives and support schemes for SMEs that list on stock exchanges.

Visibility and Credibility: Listing on a recognized stock exchange enhances the credibility of an SME. It provides a transparent platform for raising funds, attracting more customers, partners, and potential investors.

Liquidity and Exit Options: Listing on a stock exchange provides SMEs with liquidity and exit options for early investors, founders, and promoters. It allows them to monetize their investments or shareholding positions.

Growth Opportunities: Access to public capital enables SMEs to fund expansion plans, improve infrastructure, invest in technology, and strengthen their competitive position in the market.
Despite these attractions, SMEs should carefully assess the readiness and implications of going public. They must consider the costs and regulatory compliance associated with listing, as well as the disclosure requirements. It is advisable for SMEs to seek professional guidance and evaluate their business strategy before opting for an IPO on SME platforms. To know more about SME IPO please fill this form.