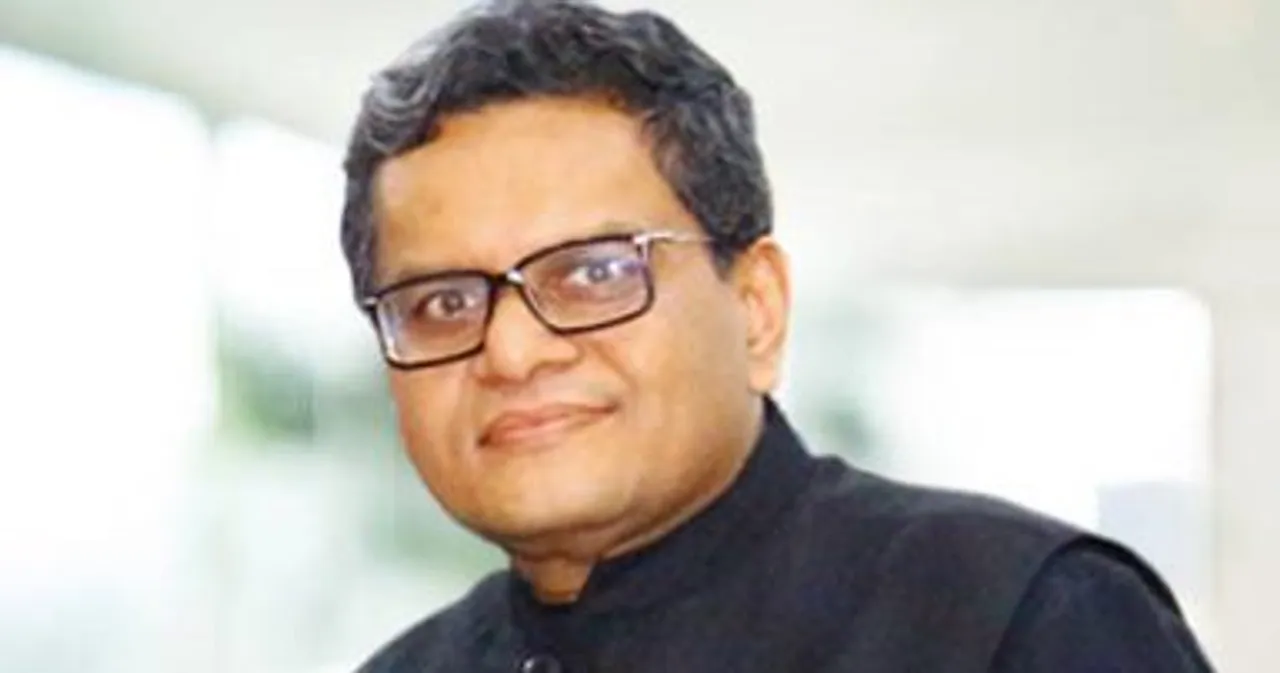 Vijay Sales, India's premier electronics retail destination, is set to make this festive season even more electrifying with its Grand Electronics Sale, available across its 125+ stores and on its e-commerce platform, www.vijaysales.com, starting from October7, 2023. The mega sale event which will go on until October 15th, 2023 promises an array of attractive discounts and deals on a wide spectrum of cutting-edge electronic products, home appliances, and tech gadgets from top-notch brands.
The Grand Electronics Sale brings exclusive offers on the latest devices. Apple enthusiasts enjoy instant discounts and No/Low-Cost EMI offers on HDFC bank debit and credit cards on purchases of iPhones, iPads as well as MacBooks. Customers get a large collection of the latest smartphones to choose from, starting from just INR 6,909, while working professionals and students can find laptops for every budget, starting from INR 16,490. At 30% off, flagship laptops start from INR 53,990, and gaming enthusiasts can take advantage of gaming laptops, starting from INR 54,999.
Customers can find offers on top brands like LG, Samsung, Daikin, Voltas, Whirlpool, and more, with up to 50% off on Air Conditioners, Double-door refrigerators starting from INR 21,990, and upto 43% off on side-by-side refrigerators. Washing machines from global brands, starting from just INR 8,999, will also be available with discounts of up to 35%. Inexplicably attractive offers on the bestselling televisions starting at INR 7,990 and up to 70% off on Home Audio devices are available with the Grand Electronics Sale, ready to get customers well prepared for the Cricket world cup.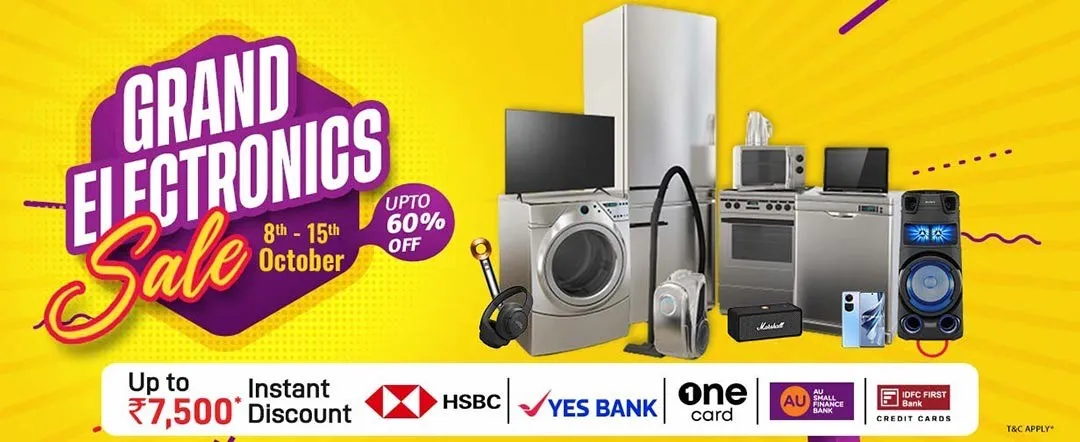 Vijay Sales retails a wide range of products across multiple categories including home & kitchen appliances, beauty and lifestyle, the latest gadgets, and much more. Explore the massive price drops on mixers & juicers starting at INR 2,399, breakfast essentials starting from just INR 299, and kettles starting at just INR 599. To make your daily lives easier, the Grand Electronics Sale also features coffee makers starting from INR 1,199 along with sandwich makers and pop-up toasters beginning at INR 849.
Meal prep is now easier than ever with choppers starting from INR 299, juicers from INR 2,799, and hand blenders & mixers starting at INR 1,799. Adding a dash of finesse to your cooking is convenient and guilt-free with air fryers available at upto 50% discount, and microwaves & OTGs starting at INR 3,999.
Look and feel your best with grooming for men starting at INR 479. Ladies can perfect their style with styling tools starting at INR 549
Gadget lovers are also up for a treat with an array of cutting-edge gadgets available at unmatched prices. With discounts up to 80%, smartwatches are available from INR 1,199. Tablets are available at a starting price of INR 12,999, with prices slashed up to 40%.
In addition to these incredible discounts, Vijay Sales is pleased to offer exclusive instant discounts on select bank credit and debit cards for a truly delightful shopping experience.
Take advantage of the 7.5% Instant Discount up to Rs. 7,500 on HSBC Bank Credit Card EMI transactions on a minimum purchase amount of Rs. 20,000. YES Bank Credit Card holders can avail 5% Instant Discount up to Rs. 2,000 on EMI transactions for cart value above Rs. 15,000. IDFC First Bank Credit Card holders can enjoy a 10% Instant Discount up to Rs. 3,000 on EMI transactions of Rs. 15,000 & above. OneCard Credit Card Holders benefit with 5% Instant discount upto Rs. 7,500 on EMI transactions above Rs. 15,000 & upto Rs. 1,000 on Non-EMI transactions above Rs. 15,000. AU Small Finance Bank Debit and Credit Card holders can enjoy a 5% Instant Discount up to Rs. 1,000 on their Non-EMI transactions above Rs. 10,000 on Sundays only. DBS Bank Credit Card holders can enjoy a 5% Instant Discount up to Rs. 2,500 on their EMI & Non-EMI transactions above Rs. 15,000 at stores only.
Mr. Nilesh Gupta, Director at Vijay Sales, stated, "At Vijay Sales, we're dedicated to bringing our customers the finest products at unbeatable value. Our Grand Electronics Sale is an extraordinary opportunity where savings meet technology, ensuring that our customers can embrace innovation without compromise. As the festive season fast approaches, we aim to exceed expectations by offering massive discounts on an extensive range of electronics, appliances, and gadgets. With the added benefits of our loyalty program and exclusive Instant discount offers, we're committed to making every purchase a rewarding experience for our valued customers."
The Grand Electronics Sale commences on October 7, 2023, and will continue until October 15th, 2023. Customers can conveniently explore these offers by visiting their nearest Vijay Sales store or shopping online at www.vijaysales.com