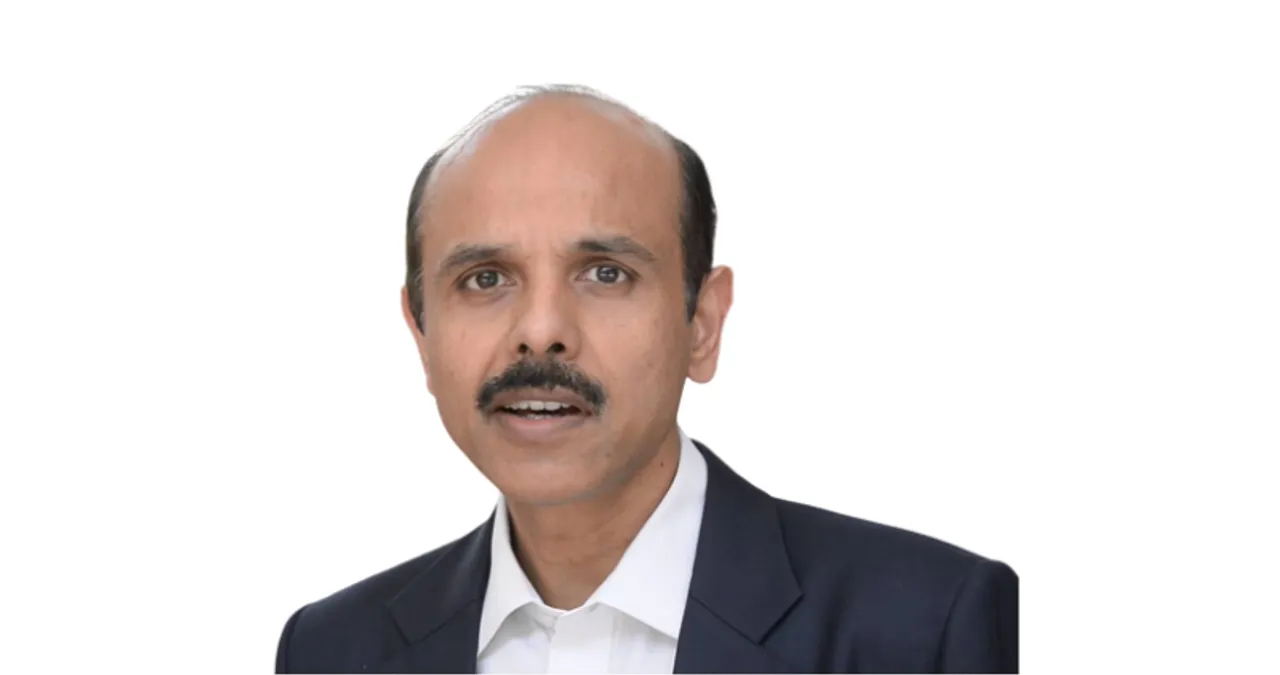 Technology has perceptibly improved quality of life for Indians as well as provided opportunities that would otherwise have been inaccessible. The Government of India has been working with unwavering commitment to transform India into a digital economy as well as leverage technology to bring about social change. Aligned with these objectives of the Government, Vi Foundation, the CSR arm of Vi, in partnership with NASSCOM Foundation, under its Connecting for Good initiative organised a Technology Conclave 2023 in New Delhi. The Technology Conclave under the umbrella of 'Connecting for Good', is an annual event designed to discuss the role of technology to solve social issues through innovative tech-based solutions.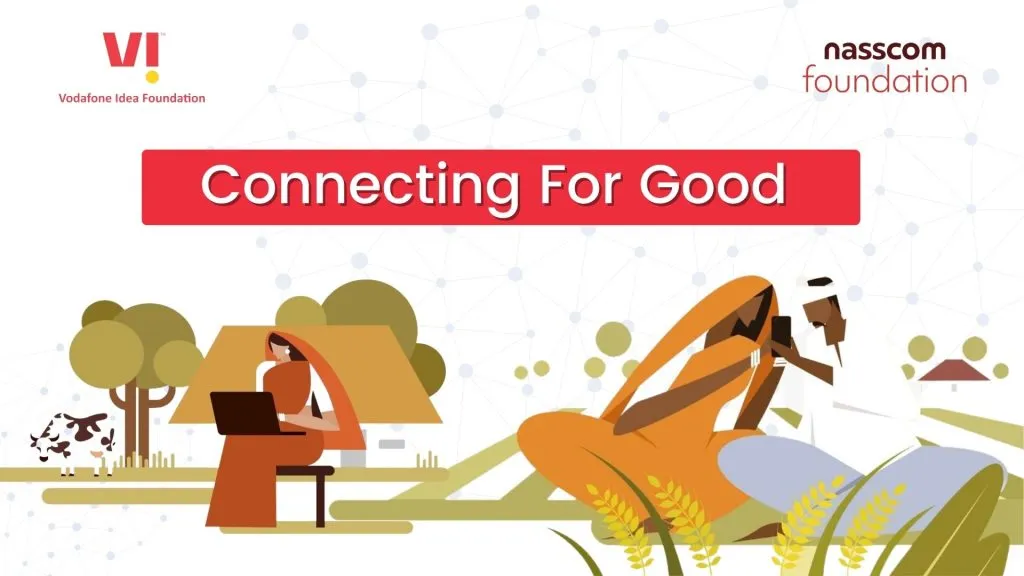 Vi Foundation's 'Connecting for Good' program implemented in partnership with NASSCOM Foundation, fosters an ecosystem to use technology for addressing social challenges in the areas of health, education, and disaster relief. The program aims at empowering NGOs, Civil Society Organisations, CBOs, to drive innovation, disseminate knowledge, and upscale their interventions for greater impact.
The Technology Conclave 2023 was attended by P Balaji, Director, Vi Foundation and Chief Regulatory & Corporate Affairs Officer, VIL; Nidhi Bhasin, CEO, NASSCOM Foundation; Dr. Pritha Dutta (Founder, MeraBizNet), Mr. Sameer Nagpal (Chief Business Officer, Spice Money), Mr. Amritpal Singh (Co-founder, ValueAppz) and several other prominent personalities. It saw stakeholders showcase their innovative technology solutions, identify new areas of collaboration to broaden the impact of these solutions and charted a path forward for their implementation.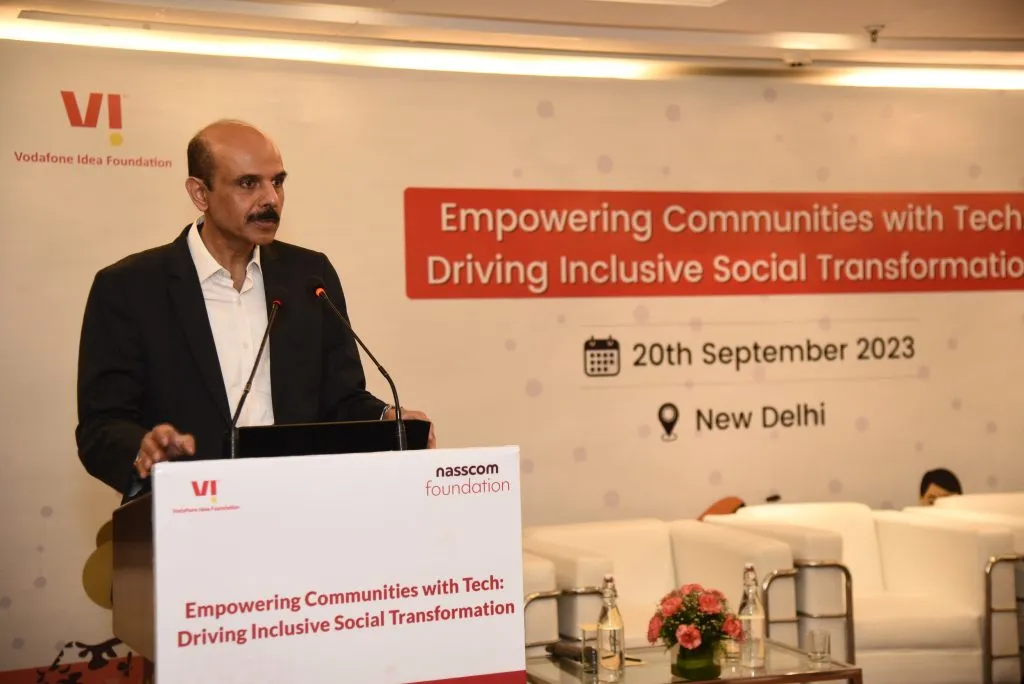 Addressing at the conclave, P. Balaji, Director, Vi Foundation and Chief Regulatory & Corporate Affairs Officer, VIL, said, "New technologies have the power to disrupt industries, grow economies, improve lives and safeguard the planet, if designed, scaled and deployed responsibly. Vi Foundation along with like-minded partners has been working relentlessly to harness technology to make a meaningful impact on people's lives and serve as a catalyst for positive change. Our Annual Technology Conclave under Connecting for Good initiative serves as a platform for engaging with key stakeholders to collectively address various societal challenges, explore how technology can effectively tackle these issues, unite and uplift communities for the social good. At this year's Conclave, we are delighted to witness a number of exciting, innovative tech solutions to address real world problems and enhance lives of people living in urban and rural India."
Nidhi Bhasin, CEO, NASSCOM Foundation, said, "Technology is a powerful tool that can bridge gaps and empower communities. At nasscom foundation, we remain unwavering in our commitment to harnessing technology to champion inclusivity, with innovation as our driving force for positive social change. Our partnership with Vi has been a testament to the transformative power of technology in driving inclusive social change, ensuring that no one is left behind. We firmly believe that the innovative tools created through this collaboration, such as DigiSakshar, MyAmbar, MyAmbar Suraksha Chakra, Social App Hub, and The Manager, will continue to play a pivotal role in shaping a more equitable and sustainable future for all."
A panel discussion titled "Empowering Communities with Tech: Driving Inclusive Social Transformation" was also organised in which prominent speakers from academics, industry and development sector shared their insights of how technology can be leveraged for social good. Special sessions on role of technology in agriculture and education were also organised.
Under the programme 'Connecting for Good', Vi Foundation has built and implemented several technology-based solutions in the domain of women safety, education and programme management which can be accessed from here: https://vicsr.flowpaper.com/ConnectingForGoodSolutions/
Also, below is a brief information of the programmes:
| | | |
| --- | --- | --- |
| Area | Application | About the Application |
| Women Safety & Empowerment | MyAmbar | A mobile-application designed for the safety and empowerment of women |
| Women Safety & Empowerment | My Ambar Suraksha Chakra | A bilingual platform simplifying the process for women informal workers to file complaints with local committees while providing access to a wealth of information on workplace harassment laws and prevention |
| Digital Learning | DigiSakshar | A user-friendly digital learning platform offering free, on-demand, universal access to a variety of courses across different subject areas |
| Operations | The ManagR | An easy-to-use digital platform to improve operational efficiencies |
| Education | Donate Book | A mobile responsive web interface that manages the entire journey of a book from donation to the end beneficiaries |