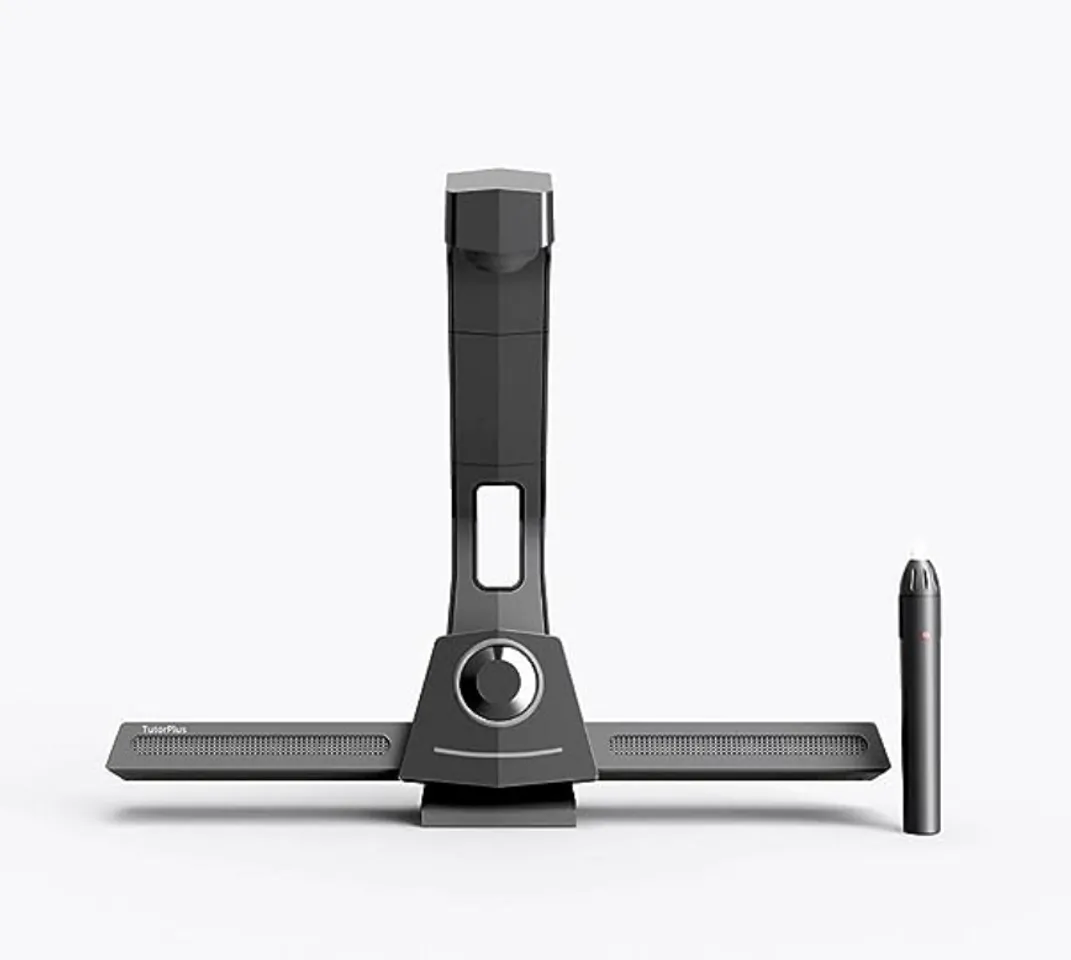 Cybernetyx, a cognitive AI solutions provider, is offering a discount on one its revolutionary products – TutorPlus on Amazon India' ongoing Great Indian Festival Sale started on 8th October 2023. Launched with an aim to connect with a diverse customer base including teachers and YouTube content creators, users can buy TutorPlus at an exclusive discount of 25% to 35% during the sale.
With the digital revolution demanding more interactive and engaging teaching methods, TutorPlus fills the gap between compromised solutions like pen tablets and expensive options like Interactive Flat Panels (IFPs). The product enables tutors to convert any display or TV into an interactive flat panel and is one of the most preferred choices for educators. TutorPlus stands out from the competition with its bundled teaching software, which further enhances the teaching experience.
Nishant Rajawat, Founder, Cybernetyx said "We anticipate a strong response from our customers during this Amazon sale. This discount aligns perfectly with our commitment to making advanced teaching technology accessible and affordable. It allows more educators and individuals to experience the magic of TutorPlus. We understand the paramount significance of delivering unmatched value to our cherished customers, and this unwavering commitment has been the bedrock of TutorPlus since its very inception. We are excited to witness the increased engagement and satisfaction as more customers embrace TutorPlus as an essential tool for effective teaching and learning. "
Available in three variants - Lite, Live, and Hub, TutorPlus cater to different needs and preferences of users and some of the features have been listed below:
•              Interactive Flat Panel Conversion: With TutorPlus, any screen ranging from 32" to 75" can be transformed into an interactive flat panel. This feature enables teachers to deliver engaging and interactive lessons.
•              Live Variant with Camera and Mic Array: The Live variant of TutorPlus is equipped with a camera and a microphone array. This enables seamless remote teaching and supports YouTube streaming, allowing educators to reach a wider audience.
•              Hub Variant with Built-in hexacore Android Processor: The Hub variant of TutorPlus comes with a built-in Android processor. This eliminates the need for an external PC, making it a standalone solution for teaching and content delivery.
•              Comprehensive Teaching Software: TutorPlus is bundled with a powerful teaching software that brings together various tools and features. It allows educators to create interactive lessons, access multimedia content, and deliver engaging teaching sessions.
•              Broadcasting Capability: With TutorPlus, users can easily broadcast classes on YouTube to reach more students. 
•              On-Premise Free Installation Support: TutorPlus offers free on-premise installation support to ensure a seamless setup process for users. This service helps users get started quickly and efficiently, providing them with immediate access to the benefits of TutorPlus.
These features make TutorPlus a comprehensive and user-friendly tool for educators, enabling them to deliver interactive and engaging lessons using any TV/ display.
Launched in 2021, we have 10,000+ tutors across the globe using TutorPlus. Namita Singh(Product user) said "A dedicated teacher from a remote area in Uttar Pradesh. Namita Singh purchased TutorPlus for her government-aided school and was deeply moved by the transformative impact it had on her students' learning experience. She shared a heart-touching video highlighting how her students enthusiastically engaged with the device, experiencing interactive learning, drawing on the display, and learning from multimedia videos and images. Poonam's testimonial serves as a powerful testament to the effectiveness of TutorPlus in creating an immersive and engaging learning environment."
TutorPlus ने दी nayi pehchaan | Heart touching video
The actual price of Cybernetyx's TutorPlus starts at 27,999/- but during the Amazon sale, the product is being sold at min 25% discount. Additionally, buyers can get a 10 per cent instant discount of up to Rs 1500 on Citibank Credit Card Non-EMI Transactions.
Please visit the product link: