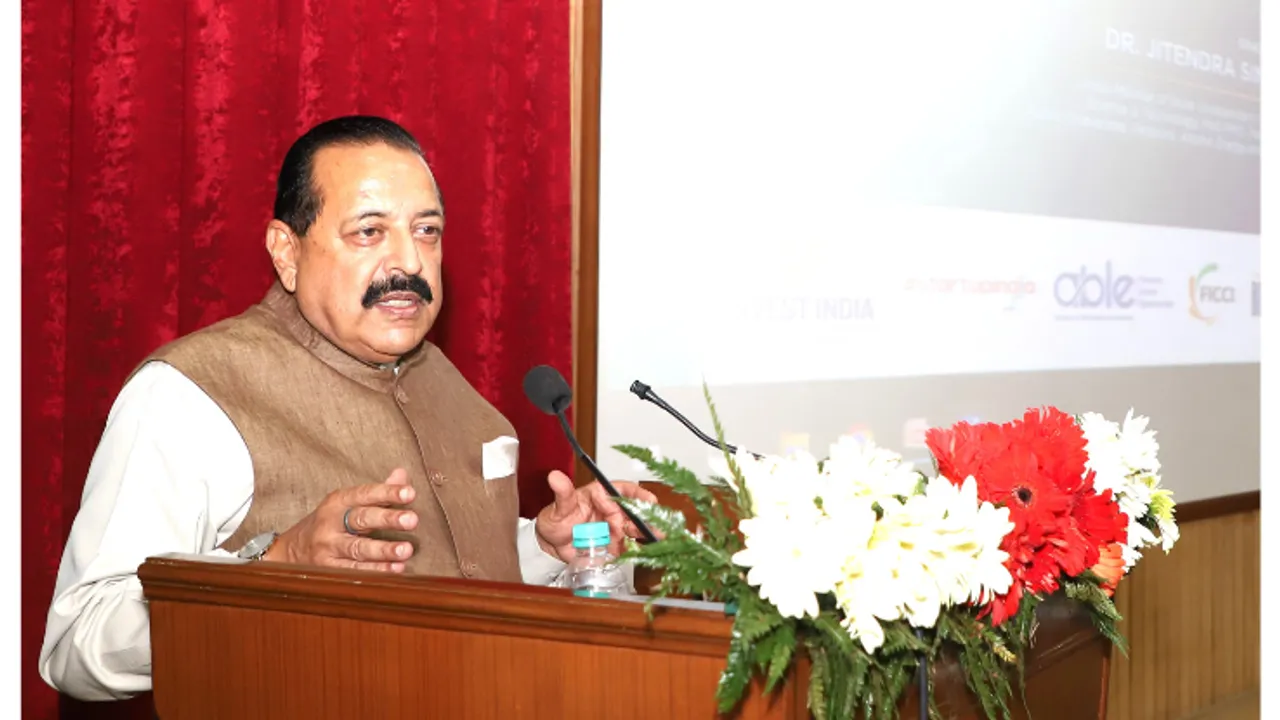 Union Minister of State (Independent Charge) Science & Technology; MoS PMO, Personnel, Public Grievances, Pensions, Atomic Energy and Space, Dr Jitendra Singh today said that air travel in India is no longer a luxury of the elite.
Speaking on the occasion of the completion of 75 glorious years of the Aeronautical Society of India (AeSI), Dr Jitendra Singh said, the credit for making Air Travel as a common man's mode of travel goes to Prime Minister Shri Narendra Modi through visionary schemes like UDAN (Ude Desh Ka Aam Nagrik), doubling in the number of airports, affordable airfare etc. He added that it is now a common sight at airports to see people wearing "Hawai" chappal boarding the "Hawai-Jahaz" (Air Flight).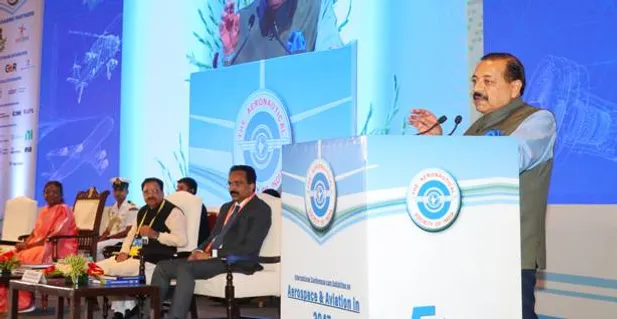 This has been possible not only due to affordable air fare, but also the number of airports has more than doubled in the last over 9 years from 75 in 2014 to over 150 today, the Minister added.
Dwelling on the Aeronautical and Space sectors, Dr Jitendra Singh informed that after India's totally indigenous Maiden Manned Mission Gaganyaan in 2025, India will have its own Space Station by 2035 and  an indian will land on Moon in 2040.
Dr Jitendra Singh said here that Aeronautical Society of India (AeSI) has been a crucible of innovation, a platform for collaboration, and a catalyst for the growth of the aerospace industry in our country.
Dr Jitendra Singh said, India's progress in science and technology, especially in aviation and aerospace in the past 9-10 years under Prime Minister Shri Narendra Modi, stands as a testament to our commitment to pushing the boundaries of what is possible. He said, after the unlocking of the Space Sector in 2020, there are now around 150 deep tech Start-Ups working in this sector from a mere 4-5 in 2014.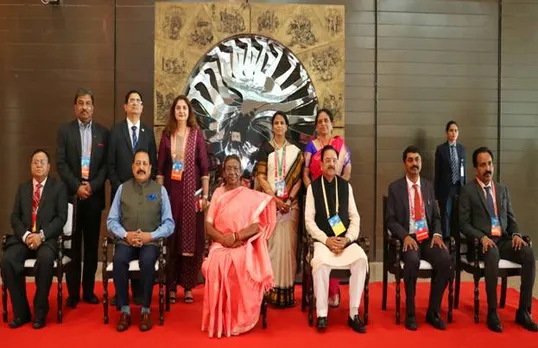 Dr Jitendra Singh said that as we look at the future, India is poised for even greater heights in aerospace technology, as the government remains steadfast in its support for the scientific community, providing the necessary resources and infrastructure to propel us further. The recently launched "Make in India" initiative has already begun to transform our aerospace landscape, fostering indigenous production and innovation, the Minister added.
Dr Jitendra Singh pointed out that the Indian aerospace sector has evolved significantly, and we find ourselves at the cusp of unprecedented achievements. From the successful Chandrayaan-3, Mars Orbiter Mission, Aditya L1 and coming missions from ISRO such as Gaganyaan, the indigenously developed Light Combat Aircraft Tejas, and state-of-the-art missile systems by DRDO and other related technologies by Public sectors/private industries and startups, our scientists and engineers have showcased India's prowess on the global stage, the Minister noted. He said, all the above global scale missions are examples of "Whole of Science", "Whole of Government" and "Whole of Society" approach.
Dr Jitendra Singh said, this International Conference cum Exhibition on "Aerospace & Aviation in 2047," is a testament to our dedication to knowledge-sharing and collaboration. As we celebrate AeSI's legacy and India's progress, let us rededicate ourselves to the pursuit of excellence in science and technology and let us continue to dream big, innovate boldly, and work together to make India a leader in aerospace technology.
In conclusion, Dr Jitendra Singh extended his best wishes for the success of the conference and the continued success of the Aeronautical Society of India. May we soar to new heights, explore uncharted territories and contribute to the scientific legacy of our great nation, the Minister added.