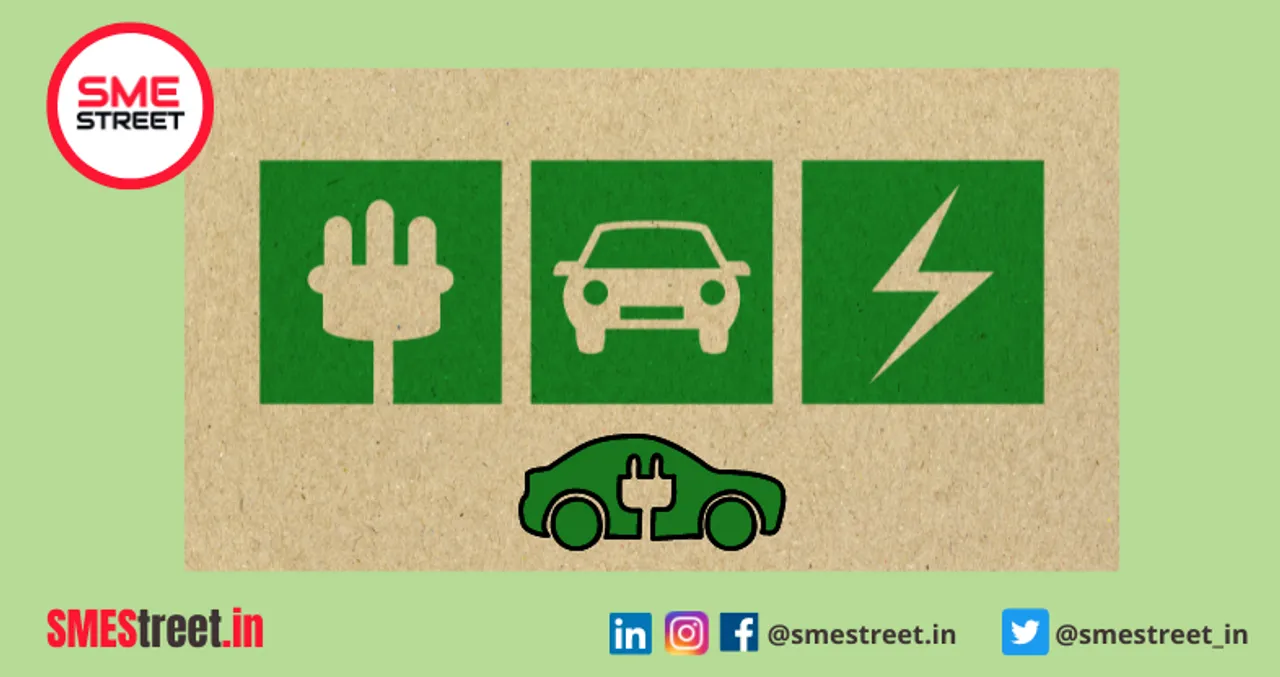 India, known for its bustling streets and traffic congestion, has long been dominated by two-wheelers as a preferred mode of transportation. In recent years, the country has witnessed a surge in the adoption of electric vehicles (EVs), with two-wheelers emerging as the torchbearers of this sustainable revolution. 
Over the past few years, the Indian two-wheeler market has seen notable milestones in its journey. The Indian automotive industry experienced a sharp incline in two-wheeler sales in the financial year 2022, solidifying the country's position as the largest producer of two-wheelers worldwide. This preference can be attributed to factors such as increased traffic congestion and the narrow, challenging roads that characterize India.
Statista estimates that the demand for two-wheelers EVs in India could reach as high as 8.2 million units annually, considering the country's massive market potential. It is crucial to note that this projected demand constitutes a significant portion of the estimated 21 million units sold per year. Infact, Autocar India also reports a remarkable 305% increase in electric two-wheeler sales compared to the previous year. It states that the electric two-wheeler market has grown exponentially, surpassing 600,000 vehicles per year in 2022, up from fewer than 2,000 vehicles in 2013. EV sales accounted for 4% of the overall two-wheeler sales in 2022, indicating a promising shift towards sustainable transportation.
Amidst this evolving landscape, electric two-wheelers like Revamp Moto have captured the attention and gained traction in the Indian market. In just 2 years, since its establishment in 2021, Revamp Moto has become a prominent player in the electric two-wheeler market and has swiftly emerged as a trusted name. With a focus on addressing diverse mobility needs, the company has introduced two innovative models. The first, RM Buddie 25, is a low-speed electric vehicle perfect for daily activities and shared mobility, while the second, RM Mitra, offers high-speed performance and boasts a compact battery pack. The brand's exceptional product designs and user experience have garnered attention, leading to its appearance on Shark Tank and securing investments from Veda VC and Venture Catalysts. 
Pritesh Mahajan, Co-Founder and CEO of Revamp Moto expresses confidence in the future of electric two-wheelers in India. He shares, "I believe that electric two-wheelers have a promising future in India. The unique characteristics of the two-wheeler market make it easier to transform into electric. Electric scooters, in particular, hence witness higher sales compared to other electric vehicles due to their lower upfront costs and the wide range of models available in the market. At Revamp Moto, our vehicles are designed to cater specifically to the needs of the bottom of the pyramid users, offering an eco-friendly, affordable, and versatile solution. We are committed to driving the widespread adoption of electric mobility by providing accessible and diverse options for Indian consumers. With lower operating costs and improved technology, electric two-wheelers have the potential to revolutionize mobility in India and contribute to a sustainable future."
This recent surge in electric two-wheeler sales demonstrates the country's potential for sustainable transportation. With government support and the efforts of companies like Revamp Moto, India is poised to embrace a massive electrical change but there is still a long way to go compared to China, which sold a staggering 45 million electric two-wheelers in 2022. However, India's large population and growing market potential provide a strong foundation for further growth and development in the EV sector.