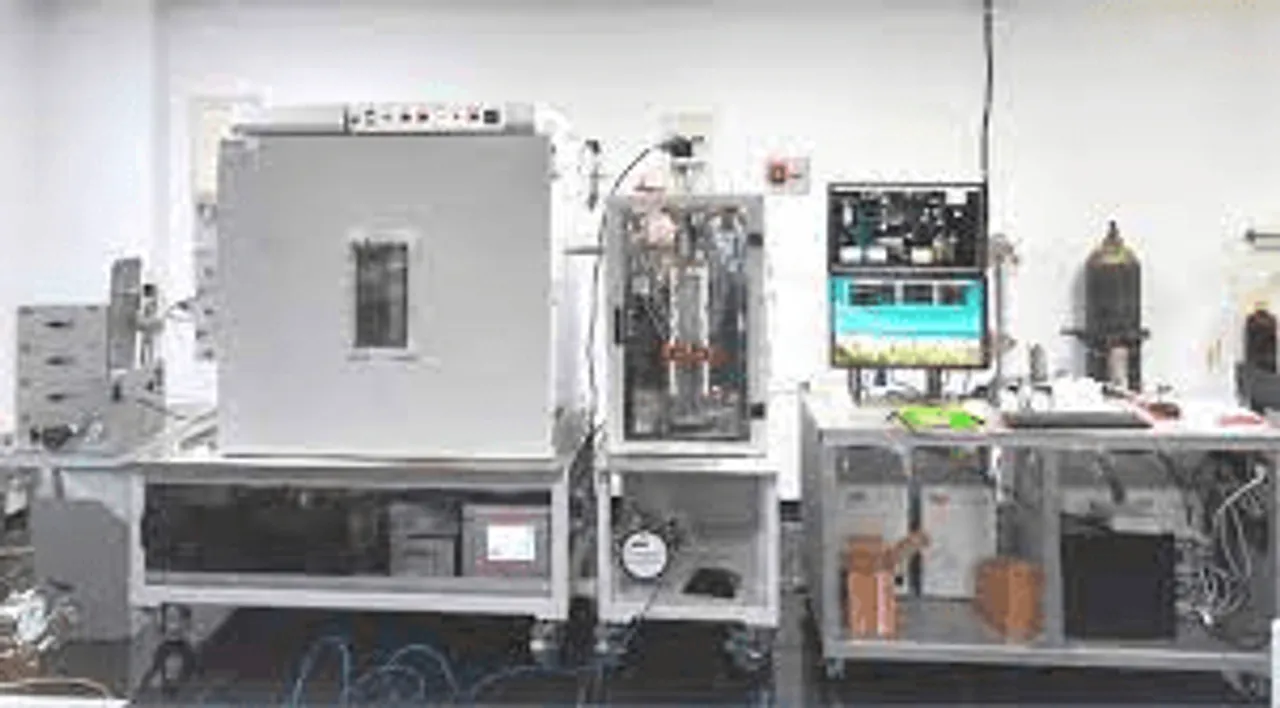 Oil and Natural Gas Corporation (ONGC) has identified Carbon Capture, Utilization, and Storage (CCUS) as a fundamental component of its energy transition strategy. ONGC's in-house Institute of Reservoir Studies (IRS) in Ahmedabad is at the forefront of this effort. In line with ONGC's visionary Net-Zero 2038 initiative (Scope-1 and Scope-2), IRS has achieved a significant milestone by successfully installing and commissioning a cutting-edge Carbon dioxide (CO2) Core Flood Apparatus. This state-of-the-art apparatus is a vital addition to IRS's Gas Injection & CCUS Laboratory. It enables advanced studies and experiments related to CCUS, positioning IRS as a key player in the development of CCUS technologies.
 The newly acquired CO2 Core Flood Apparatus is designed to replicate underground reservoir conditions, allowing for physical simulation and assessment of CO2 behavior in reservoir rocks, quantifying incremental oil recovery, and evaluating sequestration potential. Key features of this equipment include precision control, high-quality imaging, and real-time 
monitoring of pH and density, providing invaluable insights in real time. The apparatus is constructed from corrosion-resistant Hastelloy material, ensuring longevity and reliability even in carbon dioxide-rich environments. With an operational range of up to 150 degrees Celsius and 10,000 psi pressure, it can withstand extreme conditions, furthering our understanding of CCUS processes and optimizing schemes.
IRS has a rich history of conducting laboratory and numerical simulation studies related to CCUS for ONGC's fields. It is multidisciplinary team, including Reservoir Engineers, Geologists, Geophysicists, and Chemists, along with existing laboratory facilities, has paved the way for in-depth research in this field. Core flooding, a crucial component of CCUS project design, provides essential laboratory data for the tuning of numerical simulators. 
Note: The installation and commissioning of the CO2 Core Flood Apparatus mark a significant milestone in ONGC's journey toward CCUS implementation. This apparatus empowers geoscientists at IRS to gain a deeper understanding of CO2 behavior in geological formations, ultimately contributing to a cleaner energy future. By investing in CCUS capacity building, ONGC positions itself as a leader in the industry, ensuring its continued relevance and competitiveness in a rapidly changing energy landscape.