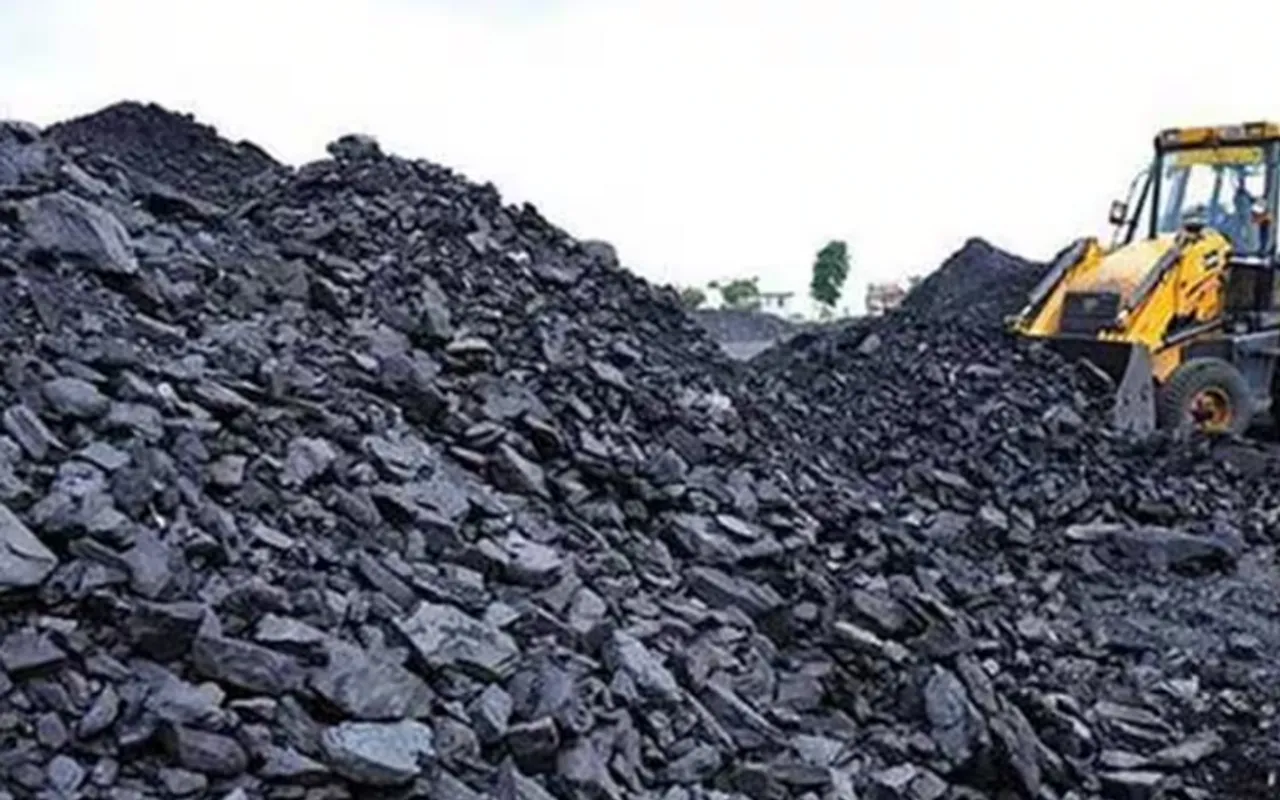 The Ministry of Coal has achieved a notable upswing in overall coal production during the month of October 2023, reaching 78.65 Million Tonne (MT), surpassing the figures of 66.32 MT of the corresponding month last year, registering an increase of 18.59%. The production of Coal India Limited (CIL) has increased to 61.07 MT in October this year as compared to 52.94 MT in October 2022 with the growth of 15.36%. The cumulative coal production (up to October 2023) has seen significant increase to 507.02MT in FY' 23-24 as compared to 448.49 MT during the same period in FY' 22-23. Attaining a growth of 13.05%.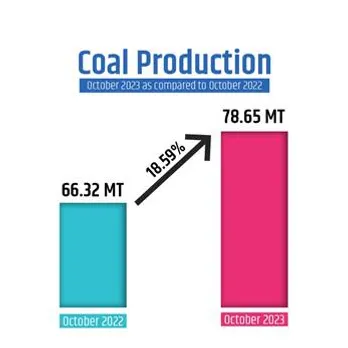 Additionally, coal dispatch witnessed a significant boost in October 2023, reaching an impressive 79.30 MT, showcasing outstanding progress compared to  67.13 MT recorded in October 2022, with a growth rate of 18.14%.  Coal India Limited (CIL) dispatch indicates note-worthy performance, reaching 61.65 MT in October 2023, compared to 53.69 MT in October 2022, representing a growth of 14.83%. The Cumulative Coal Dispatch (up to October 2023) has seen significant jump to 541.73 MT in FY' 23-24 as compared to 483.78 MT during the corresponding period in FY' 22-23 with a growth of 11.98 %.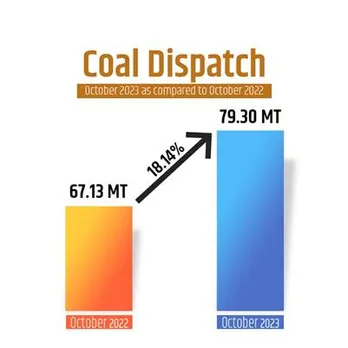 The notable surge in both coal production and dispatch underscores the nation's advancing energy self-sufficiency and reinforces our determination to meet forthcoming energy demands. The Ministry of Coal remains resolute in its commitment to ensuring continuous coal production and distribution, thereby securing a dependable energy supply that bolsters the nation's ongoing development.