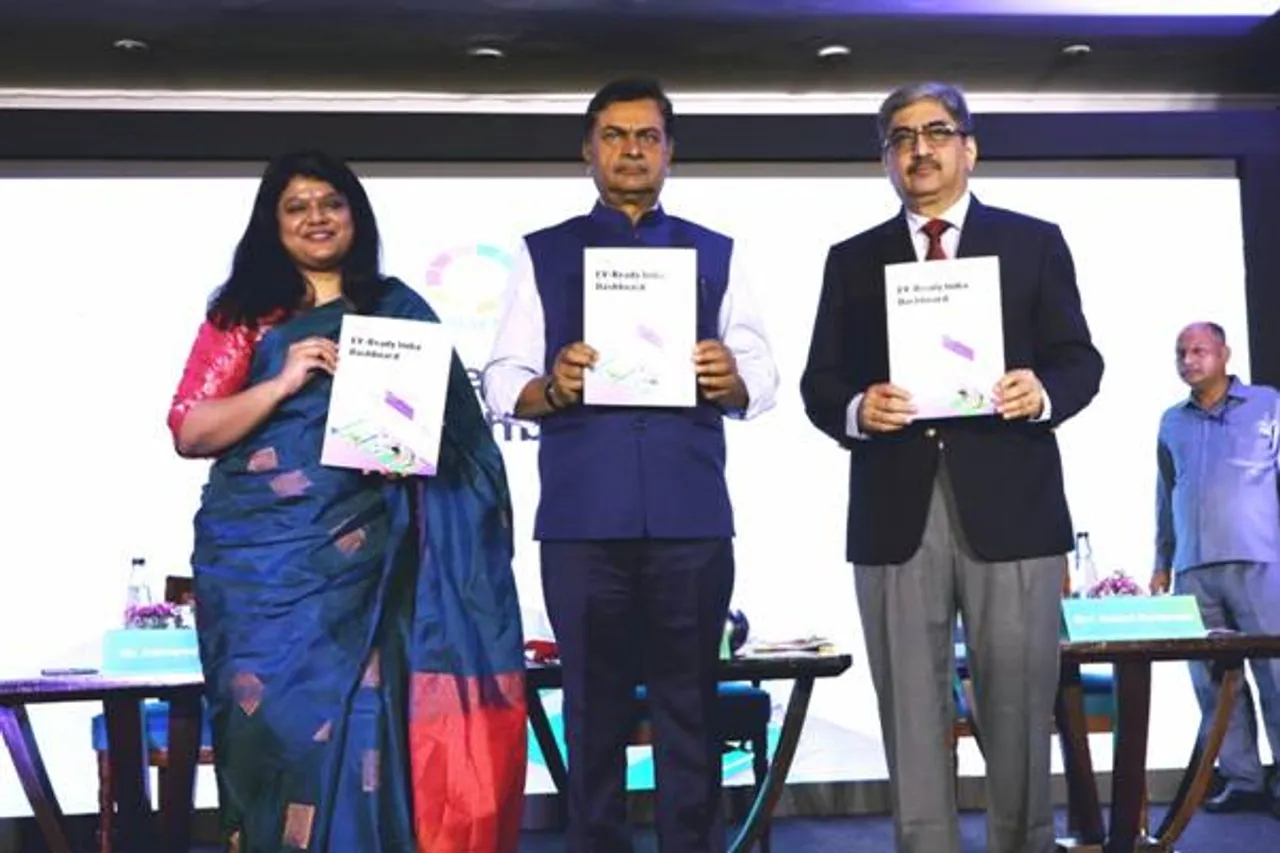 The Union Minister for Power and New & Renewable Energy, Shri R. K. Singh launched a brand-new EV-Ready India Dashboard (evreadyindia.org) in New Delhi today. Developed by policy and industry experts at thinktank OMI Foundation, the dashboard is a free digital platform focussed on near real-time Electric Vehicle adoption and forecasts, associated battery demand, charging density, and market growth trends. The dashboard is expected to facilitate greater inclusion across audiences, for the industry, policymakers and end users of electric vehicles. The platform leverages the power of data and AI and seeks to address the need for macroeconomic data and analysis on India's massively growing electric mobility segment. The EV-Ready India dashboard has forecast a 45.5% Compounded Annual Growth Rate (CAGR) in electric vehicles between calendar year (CY) 2022 and CY 2030, increasing from annual sales of 6,90,550 electric two-wheelers (E2Ws) in 2022 to 1,39,36,691 E2Ws in 2030.
A booklet on the dashboard has been released at the event; the same can be accessed 
.
"Future is Electric, nobody can stop this, diesel and petrol SUVs will become history"
Addressing representatives of central and state governments, industry, World Bank and other stakeholders at the launch event, the Union Minister for Power and New & Renewable Energy asserted that the future is going to be electric. "The future is electric. Nobody can stop this. The price of storage will come down, and once that comes down, diesel and petrol SUVs will be history. We will have electric, which suits in our journey as one of the largest economies of the world."
Shri Singh said that it is absolutely essential for India as a country to switch to electric mobility. "We want to move up from 5th largest to 3rd largest economy and increase our heft in strategic affairs. This requires energy independence, which is the primary reason for Electric Vehicles."
"Decarbonizing transport absolutely essential to reduce carbon emissions"
The Union Minister for Power and New & Renewable Energy emphasized the importance of decarbonizing transport sector and said that transport accounts for 18% of our emissions, just below industry and the government was actively promoting EVs. "Our Prime Minister bought solar at Rs. 15 per unit when he was Chief Minister of Gujarat; many people criticized him then saying that thermal power was available at Rs. 4.50 per unit, but he said that unless he buys at that rate, the price will not come down. And today, the price of solar has come down. This is the motive behind our push for electric vehicles." The Minister recalled that the government first came out with guidelines for charging of electric vehicles, in April 2018, much before anybody had started talking about EVs.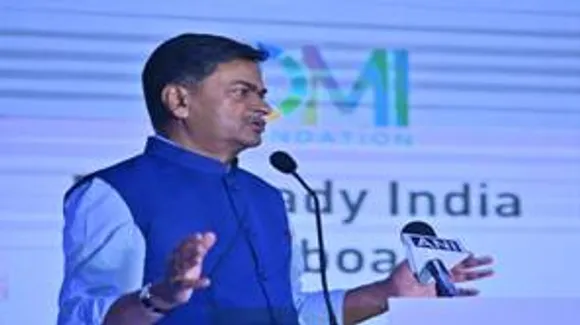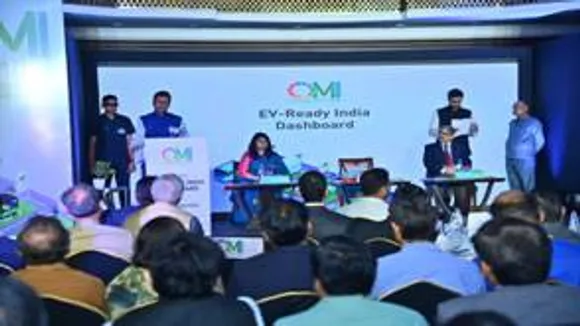 The Minister informed that the government has launched a dashboard (https://evyatra.beeindia.gov.in/) where we will get to know the location of charging stations and whether they are occupied or not. That dashboard enables one to book charging space before you reach the destination.
"Coming out with another PLI for batteries, to increase volume and reduce storage cost"
Speaking about hurdles in adoption of electric vehicles, the Minister said that one hurdle is price, which in turn is because of the cost of storage. "We have come up with Production Linked Incentive for manufacturing of batteries, we are going to come up with another PLI. We need to reduce price of storage. The West kept talking about importance of reducing carbon emissions, but they did not do anything about reducing storage cost. The price of storage will come down only if we add volume, and that is why we are coming out with another PLI to increase manufacturing, capacity and volumes."
"Supply chain issues are strategic issues, need to shift away from lithium to other chemistries"
The Minister pointed out that the other hurdle for adoption of EVs is lithium resources. "80% of the lithium reserves are tied up by one country, and 88% of lithium processing is located in one country. Supply chain issues have now come to the forefront. What needs to be done is to shift away from lithium to other chemistries, such as sodium ion. Alternative chemistries are absolutely essential for security of supply chain." Pointing out that supply chain issues are strategic in nature, Shri Singh asked the industry to invest in research in alternate chemistries.
"EVs Critical for a Growing Economy and for Climate Action"
Shri Singh emphasized that that the adoption of electric vehicles is critical for a growing economy like India as well as for climate action. "It is necessary to change the climate change discourse and make it real. The discourse on climate action has been driven by developed countries, which has been nothing but hypocritical. Our per capita emissions are one third of global average, while that of developed countries is three times the global average. We are responsible for only 4% of legacy carbon dioxide load on the planet even though our population is 17%. So, we have added least quantum of carbon on a per capita basis and we are adding at the slowest possible rate on a per capita basis."
The Minister reiterated that any assessment of carbon emissions has to be on per capita basis, not on absolute terms. "Moreover, India is the only major economy whose energy transition actions are consonant with the sub-two-degrees-Celsius rise in global temperature. We are the only major economy which has achieved all its NDC commitments in advance. In no other country has renewable energy capacity has grown so fast. We achieved NDC of reducing emission intensity in 2019, 11 years in advance. So, in Glasgow, we said that we will have 50% of our power capacity coming from non-fossil-fuel sources. We pledged that we will reduce our emissions intensity by 45%." Shri Singh said that transition to EVs will reduce our emissions. "It is important to us as a government since we value our planet, it is in our culture. We are taking action since we believe in the environment."
Joining the event virtually, G20 Sherpa, Government of India, Shri Amitabh Kant remarked: "OMI Foundation's EV-Ready India Dashboard is a transformative platform that consolidates vital insights on electric mobility. Recognising that the real action in electric mobility occurs at the state level, the dashboard offers comprehensive, state-specific insights, empowering policymakers to make informed decisions, fostering India's journey into a global EV leader."
EV-Ready India dashboard
According to OMI Foundation, EV-Ready India Dashboard is the only dashboard in India that compiles sales data across all Vahan states and Telangana, along with a direct view into the state of charging infrastructure, demand trends and comparisons of Total Cost of Ownership, making it useful for the EV buyers as well. Additionally, it tracks the current investment climate for EVs, and forecasts on market growth and EV hotspots for the country. It further measures emissions avoided, aiming to accelerate India's journey to Net Zero.
The Foundation has said that the dashboard estimates over 1.6 crore annual EV deployments in India by 2030. "With this, it also cites Maharashtra and Delhi operating with the highest number of charging stations in India (2531 and 1815 respectively). Tamil Nadu emerges as the E2W manufacturing hub of the country, Telangana leads in E3W manufacturing, Maharashtra in E4W manufacturing, Gujarat in battery manufacturing, and Karnataka in R&D. Chandigarh reports the lowest public charging supply tariff at INR 3.6/kWh, 73% lower compared to the national average of INR 13.74/kWh. The dashboard also reports that India has avoided an estimated 5.18 million tonnes of CO2 emissions in 2023 so far, equivalent to 85.47 million tree seedlings covering twice the cumulative area of Lakshadweep islands."
Executive Director of OMI Foundation, Aishwarya Raman added: "EV-Ready India is a dashboard that is all-in-one and free for all. It is for all those who want to be a part of India's EV journey. This is a milestone for OMI Foundation, as it culminates extensive research, statistical analysis, and relentless dedication of our inhouse experts. The platform is meant to enhance knowledge, foster ecosystem-wide collaboration and underpin effective policy making – as we continue to make this dashboard more comprehensive, and insightful. It is our contribution towards positioning India as a leader in sustainable mobility."
Key Features of the EV-Ready India Dashboard:
For the policymakers and industry, the dashboard presents consolidated sales data for all 34 Vahan states and Union Territories, and the additional Telangana. The data is visualised for easy understanding of adoption rates and trends presented by time period, form factors, states, and more.
The dashboard shows forecasts on EV adoption, and associated battery demand till 2030, allowing both policymakers and industry alike to strategize and execute their clean mobility goals. In addition to pan-India projections, the dashboard presents state-wise projections, in a first-of-its-kind approach.
For the end user, i.e. the (potential) buyer of EVs, the dashboard shows financial benefits of EV ownership, including potential savings on upfront costs, operating and maintenance costs, etc. On the click of a button, the user can also review the list of EV models that are eligible for subsidies and the quantum of such subsidy.
It also includes a comprehensive repository of all policies and regulations covering all value chains of the EV ecosystem. The policy module helps states compare their policies, update them based on their competitive advantages,
For users, industry, and policymakers alike, the dashboard presents a comprehensive overview of charging infrastructure covering both charging stations and points across the country. Additionally, the dashboard shows the density of charging points with respect to EVs on the road. This module also shows charging tariffs allowing states to improve their rates vis-a-vis others,
By tracking and benchmarking investments across EV value chains such as vehicle manufacturing, battery technology, battery recycling or urban mining, etc., and research and development, the dashboard maps the contributions to India's economic growth and job creation.
The dashboard, further, measures India's journey towards net zero by tracking emissions avoided due to accelerated EV adoption across the length and breadth of the country.
Lastly, the dashboard presents news and blogs on EV adoption and data-driven decision-making pertaining to all value chains of the EV ecosystem in a single place.
The launch event also featured a panel discussion around "Data-Driven Decision Making in the EV Sector".
Access the dashboard at https://evreadyindia.org/
You may also like to check this out: