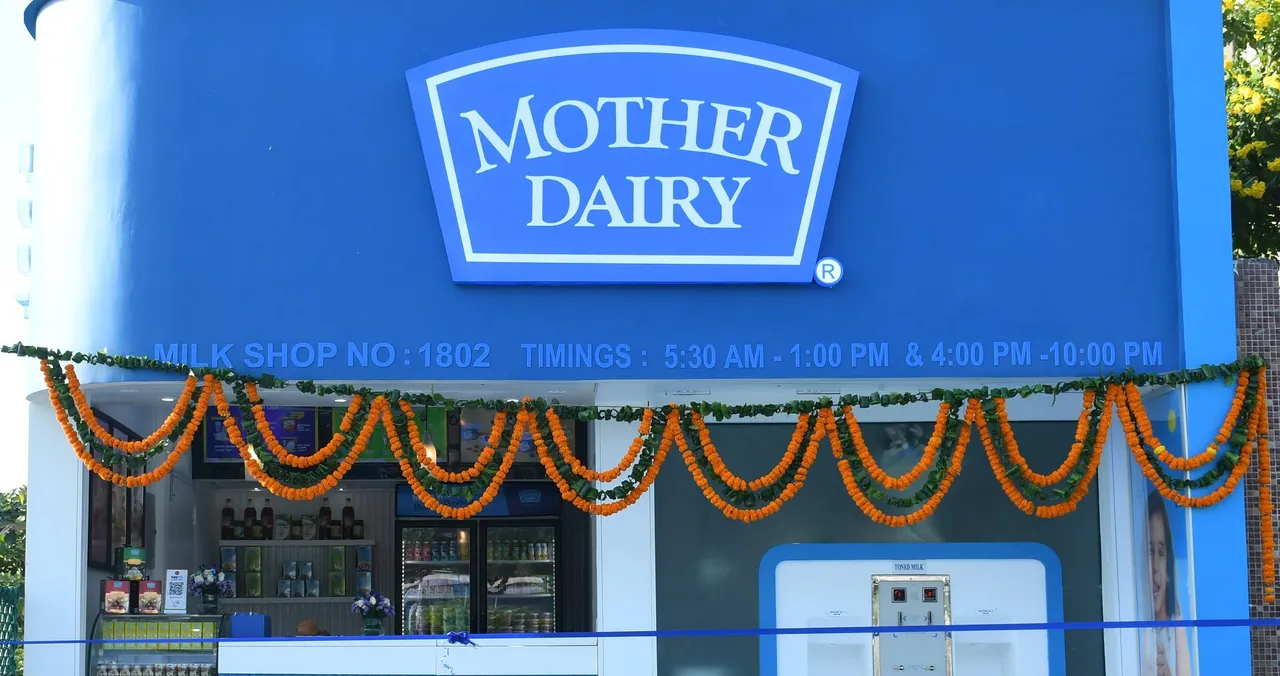 Dr. Meenesh Shah, Chairman, National Dairy Development Board (NDDB), today inaugurated Mother Dairy's new-age Booth design at Sector-79, Noida. Mother Dairy, Delhi NCR's beloved milk and milk products major, has embarked upon a journey of transforming the consumer shopping experience across its booths in the Delhi NCR region and has introduced a contemporary structure, developed in association with National Institute of Design – India's premier design institute. The newly designed booth was inaugurated in the august presence of Major General Sharad Kapur, YSM, SM, Director General, Resettlement, Department of Ex-Servicemen Welfare (Ministry of Defence) and Mr. Manish Bandlish, Managing Director, Mother Dairy.
Developed in the brand colours – blue and white – of Mother Dairy, the newly designed Booth is all set to offer better visibility, identity and an immersive experience to the consumers of the Delhi NCR region, providing Mother Dairy's varied product range. The new design now brings Mother Dairy's famed Token Milk in a whole new avtaar. Set-up in a see-through glass design, consumers will now be able to witness the journey of milk from storage unit to container.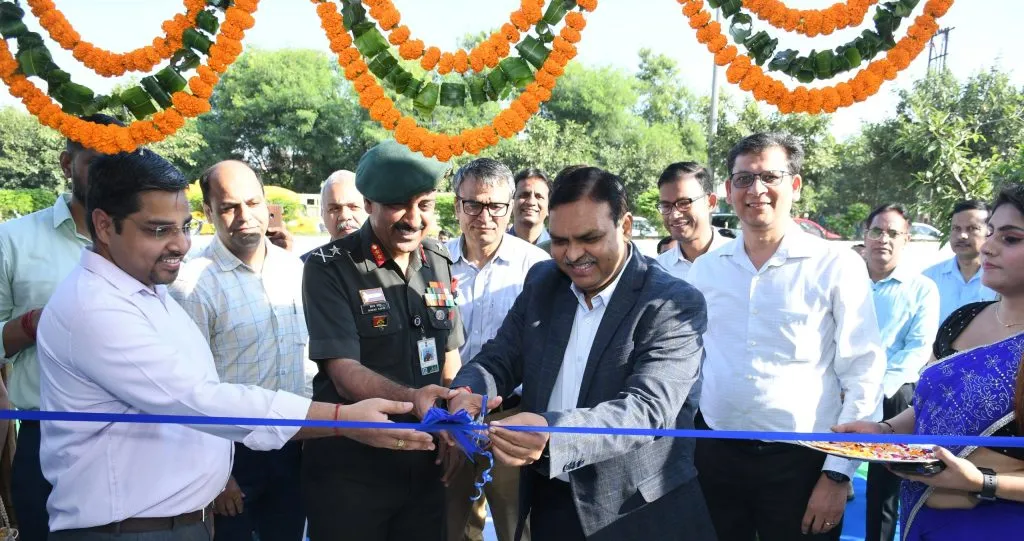 Inaugurating the newly designed Mother Dairy Booth, Dr. Meenesh Shah, Chairman, NDDB, said, "Mother Dairy has been consistently working towards evolving experiences for both the farmers and the consumers. While several interventions are being taken at the farm-level, the new booth design is the company's sincere effort to elevate the experiences at the market-level. For a brand engaging with hundreds and millions of individuals on a daily basis, it is imperative to have impactful interfaces offering delightful experiences. I am confident that the consumers of Mother Dairy will experience a similar delight in their shopping experience as they experience in every Mother Dairy product."
Mother Dairy has a robust network of over 860 booths in the Delhi NCR region, supplying quality products in the vicinity of neighbourhoods.
Speaking on the occasion, Mr. Manish Bandlish, Managing Director, Mother Dairy, said, "Being a consumer centric brand, it is important for us to offer progressive experiences to our consumers, and therefore, we are enhancing the visual and functional characteristics while retaining the sentiments of our booth model. The new architecture will revolutionize the consumer experience, paving way for a unique yet convenient shopping experience for the whole family. Going ahead, all our upcoming booths in the region will be based on this new-age design. I would also like to thank the officials of Noida Authority for supporting the initiative with land allocation and I am confident of their continued support."
Recently, Mother Dairy had launched a new-age Kiosk design – Kiosk 2.0 – paving for an enriched consumer experience. These energy-efficient kiosks are also designed by the National Institute of Design and are tuned to Mother Dairy's aim for elevating the experience of consumer's shopping journey. Mother Dairy plans to establish around 50 newly designed kiosks in the Delhi NCR region by the end of this fiscal year.