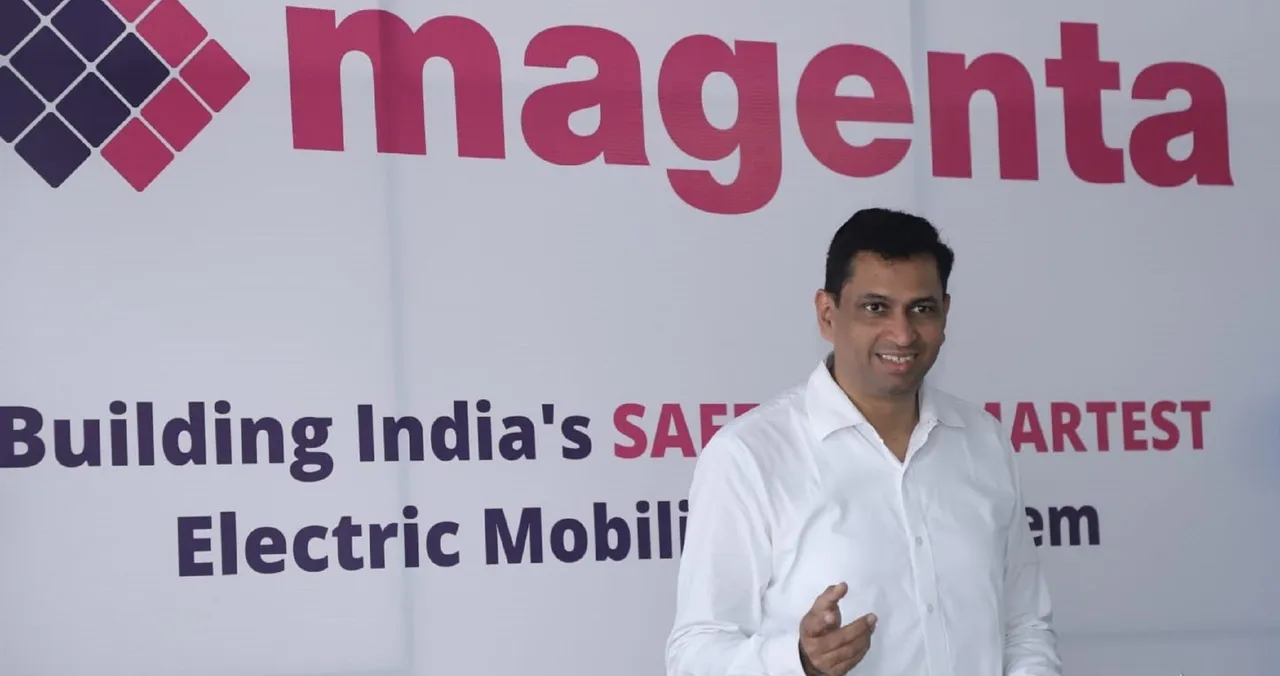 Magenta Mobility, a leading provider of electric mobility and EV charging solutions, is excited to announce its expansion in Surat, Gujarat. Expanding its proven track record of operations in various cities throughout India, Magenta Mobility is now extending its electric mobility expertise to Surat, with a strategic initiative aimed at assisting businesses in reducing CO2 emissions and advancing sustainable logistics solutions.
With robust infrastructure, unwavering commitment to sustainability, economic significance, and strong government backing, Surat is well-positioned to embrace cleaner transportation alternatives, reducing its carbon footprint. Understanding this, Magenta Mobility's launch of EVs (3W and 4W Cargo Fleet) on Surat's streets marks a notable milestone in the journey toward "Decarbonizing Logistics in India," offering businesses in Surat a substantial opportunity to transition to clean mobility.
Driven by its ambitious target to transition from "1k to 10k" electric vehicles on the road by 2024 and to strengthen its presence, Magenta Mobility is actively exploring new cities and currently operating successfully in cities like Bengaluru, Mysuru, Hyderabad, Mumbai, Pune, Delhi, Noida, and Gurgaon, Magenta Mobility manages a fleet of more than 1,200 electric vehicles serving clients in various sectors such as e-commerce, grocery delivery, FMCG, food, and pharmaceuticals for their last-mile deliveries.
The launch event in Surat was graced by Gaurav VK Singhvi, on Behalf of JITO-JIIF, also a Member of JITO Incubation and Innovation Foundation (JIIF), an avid Investor and Managing Partner Avinya Ventures & Co-Founder of We Founder Circle. During the flag off event, Mr. Gaurav VK Singhvi quoted "Surat's progressive approach and embracement of cleaner transportation aligns perfectly with Magenta Mobility's mission to electrify and decarbonize logistics in India. It's a significant step towards a greener future."
Maxson Lewis, Founder and Managing Director, Magenta Mobility, said, "We are thrilled to launch our electric mobility solutions in Surat. Surat has been an early adopter of EVs and has shown remarkable progress in terms of adoption over the years. We are confident that our efforts here will further drive electric vehicle adoption, serving a broader clientele and contributing to a sustainable future."