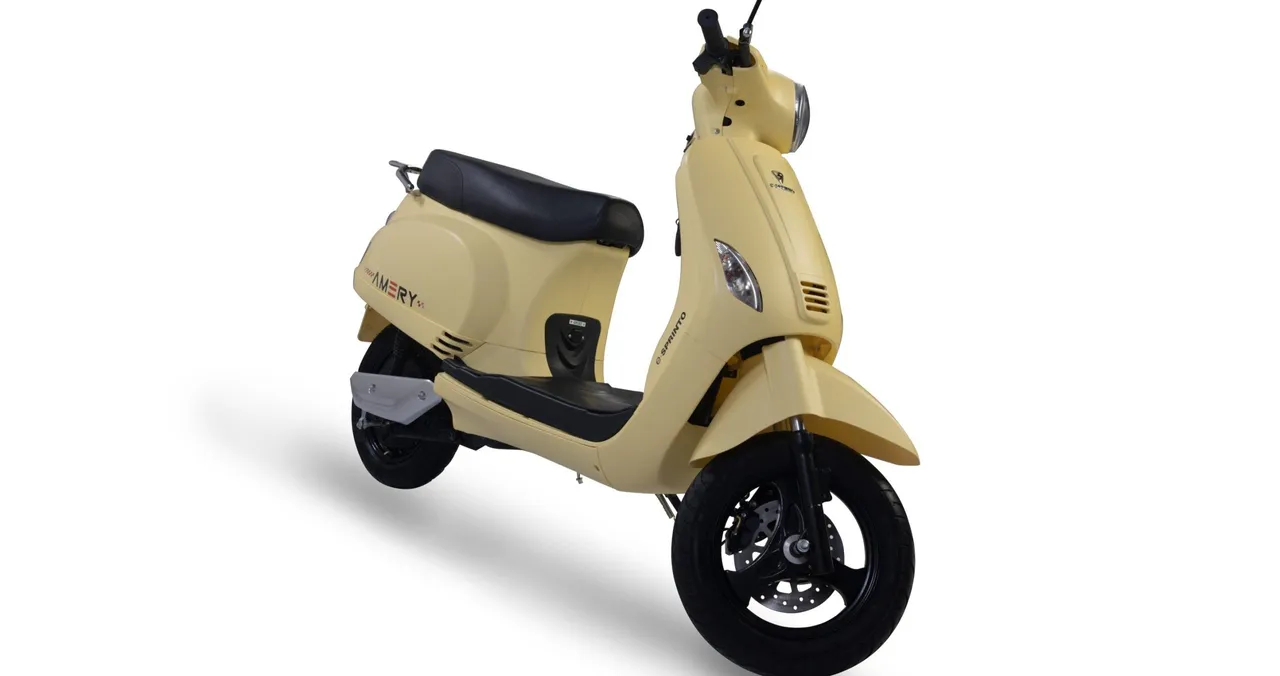 e-Sprinto, India's fastest-growing electric two-wheeler brand, is geared up for an electrifying festive season as it aims for a remarkable 100% increase in bookings compared to its current delivery percentage. Anticipating a surge in demand, e-Sprinto has set its sights on securing 1000 bookings during this festive season, showcasing the strong confidence customers have in their innovative product line.
Known for its commitment to innovation and sustainable mobility solutions, e-Sprinto offers a diverse product portfolio, including the immensely popular e-Sprinto and e-Sprinto BB low-speed EVs, as well as the high-speed Sprinto HS and Amery models. Among these, the Amery model is projected to receive the highest number of bookings, reflecting its popularity among urban riders aged 20 to 35. Boasting a high-powered BLDC Hub Motor, the Amery accelerates from 0 to 40 kilometers per hour in just 6 seconds, achieving a top speed of 65 km/hr. With front and rear disc brakes ensuring optimum control and safety, the impressive 140 km maximum range guarantees seamless long-distance travel.
Commenting on the remarkable growth prospects for this festive season, Mr. Atul Gupta, Co-Founder & Director of e-Sprinto, expressed, "We have previously witnessed a substantial increase in the sales of our EVs in the key regions where we are located. Drawing from the impressive figures of our past success, we are confident in our ability to meet the surging demand this festive season."
He added, "Our lineup is poised to offer unparalleled convenience during the festival season, allowing riders to navigate through crowded streets with ease and adding a touch of joy to their celebrations. Remarkably, the quiet and emission-free operation of EVs can further elevate the festive atmosphere by playing an active role in reducing air pollution. At e-Sprinto, we extend our warmest wishes for happiness and prosperity to all our valued customers and employees during this festive season."
In terms of geographical anticipation, e-Sprinto is keeping a keen eye on several key regions. Gujarat, Maharashtra, Uttar Pradesh, West Bengal, Orissa, and the North East regions are expected to drive the highest number of bookings during this festive season. This widespread interest underlines e-Sprinto's growing popularity and appeal across diverse regions in India.
In line with its growth strategy, e-Sprinto is also planning an array of marketing activities to further boost sales during this festive season. These initiatives aim to engage potential customers, create awareness about their cutting-edge products, and foster a strong sense of community among electric vehicle enthusiasts. In addition, the campaign is set to add an extra layer of festivity and excitement to the season, making e-Sprinto the go-to choice for electric two-wheelers.