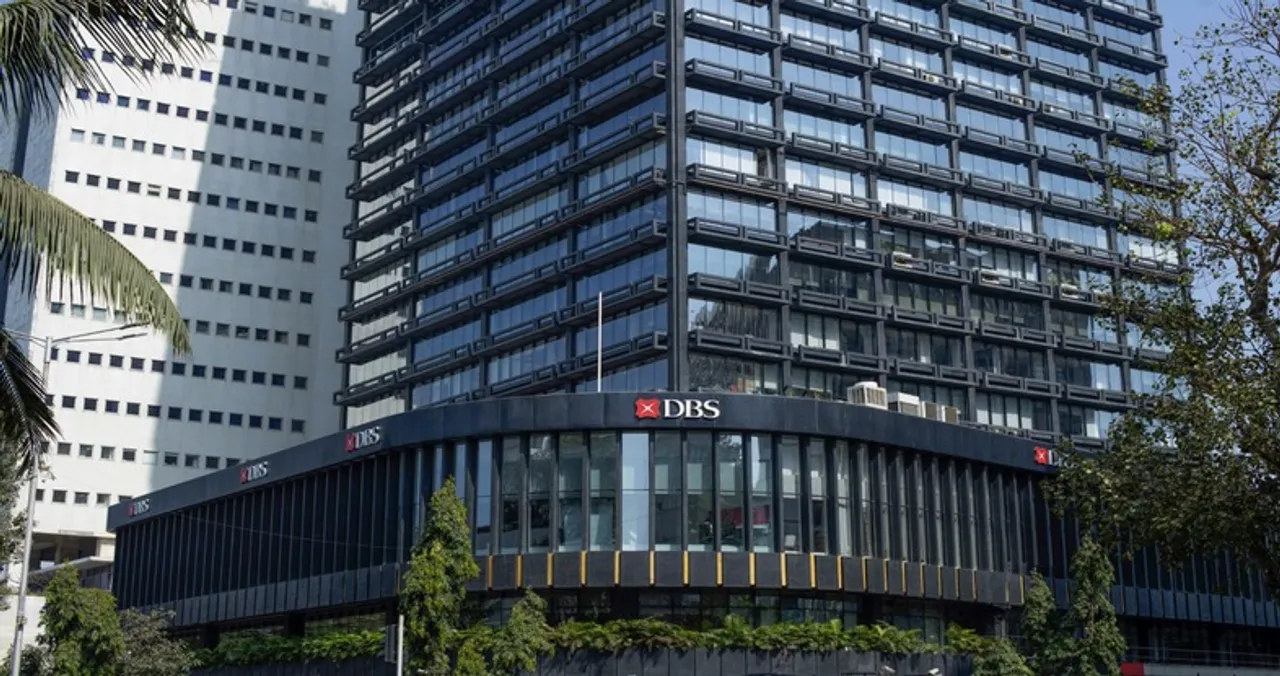 DBS Bank India Limited, the wholly owned subsidiary of DBS Bank Ltd., announced its financial results for the fiscal year ending March 31, 2023. The bank reported a net profit of INR 228 Cr for FY22-23, representing a 37% growth compared to FY21-22's net profit of INR 167 Cr. Business momentum continued to be healthy, with overall deposit growth of 25% and a 10% increase in customer assets* Y-o-Y. Net revenue grew by 16% for the year, driven by strong retail and corporate banking performance. Asset quality further improved in FY22-23, with gross and net NPAs reducing to 5.61% (from 9.5% in FY21-22) and 1.17% (from 1.61% in FY21-22), respectively. The balance sheet exhibited robust growth at 32%, with total assets reaching INR 1.1 lakh Cr.
Key financial performance highlights:
Customer assets* grew 10% to reach INR 50,701 Cr in FY22-23, compared to INR 46,250 Cr in FY21-22.
Net revenues grew by 16%, reaching INR 3,351 Cr in FY22-23, up from INR 2,892 Cr in FY21-22.
Stable income (Net Interest Income (NII) and fee income) exhibited a growth of 18% to reach INR 3,068 Cr in FY22-23.
FY22-23 PAT stood at INR 228 Cr, increasing from INR 167 Cr in FY21-22.
The net NPA ratio improved to 1.17% compared to 1.61% in the previous year, while the gross NPA ratio showed improvement to 5.61% in FY22-23 from 9.5% in FY21-22. This improvement resulted in a provision coverage of 87.7%.
As of FY22-23, the Capital Adequacy Ratio stood at 15%, with Common Equity Tier 1 (CET1) at 12.55%.
Speaking on the DBS Bank India results for FY22-23, Surojit Shome, Managing Director & Chief Executive Officer, DBS Bank India, said, "During FY22-23, we substantially completed the integration of the business that was acquired through the amalgamation of the erstwhile Lakshmi Vilas Bank. The outlays on the multi-dimensional integration process across the technology platform, branch network and people were reflected in elevated one-time and ongoing costs in this fiscal. Despite that, overall performance parameters were better than the previous year with robust growth across all our businesses as we continued to make meaningful strides towards improving our business momentum, asset quality, and depth of our talent. Our differentiated proposition of an expanded physical network, overlayed with strong digital capabilities will allow us to significantly scale our SME and consumer businesses, strengthen our large corporate franchise to improve overall financial performance by leveraging our platform more effectively."
About DBS:
DBS is a leading financial services group in Asia across 19 markets. DBS is known
for its global leadership, being recognised as the "World's Best Bank" thrice by
Global Finance since 2018. DBS was also recognised as the "World's Best Bank" by
Euromoney in 2021 for the second time in three years and "Global Bank of the Year"
by The Banker in 2021. The bank is at the forefront of leveraging digital technology
to shape the future of banking. It is recognised as the "World's Best Digital Bank" by
Euromoney in 2021 and the world's "Most Innovative in Digital Banking" by The
Banker in the same year. Apart from these accolades, DBS has been accorded the
"Safest Bank in Asia" award by Global Finance for 14 consecutive years from 2009
to 2022. Additionally, DBS Bank was ranked among the top 3 on Forbes & list of the
World's Best Banks in India for three consecutive years, from 2020 to 2022.
DBS Bank has been present in India for 29 years, opening its first office in Mumbai in
1994. DBS Bank India Limited is the first among the large foreign banks in India to
start operating as a wholly-owned, locally incorporated subsidiary of a leading global
bank. DBS provides a range of banking services for large, medium, and small
enterprises and individual consumers in India. In 2016, DBS launched India &  first
mobile-only bank, digibank, which now has ~1 million savings accounts. In
November 2020, Lakshmi Vilas Bank was merged with DBS Bank India Limited. The
bank now has a network of ~530 branches in 19 Indian states.
DBS provides a full range of consumer, SME, and corporate banking services. As a
bank born and bred in Asia, DBS understands the intricacies of business in the
region's most dynamic markets. DBS is committed to building lasting relationships
with customers and positively impacting communities. It established an SGD 50
million foundation to strengthen its corporate social responsibility efforts across Asia
by supporting social enterprises: businesses with a double bottom line of profit and
social and environmental impact. In 2020,
DBS introduced the "Towards Zero Food Waste" initiative as part of a global sustainability practice to encourage a shift in behaviours and mindsets to reduce food waste. In 2022, DBS committed an
additional SGD 100 million to deepen the ability to create an impact beyond banking, catalysing the bank& various philanthropic and crisis relief measures.
With its extensive network of operations in Asia and emphasis on engaging and
empowering its staff, DBS presents exciting career opportunities.