The meeting of the Consultative Committee for the Ministry of Coal and Mines was held at Parliament House Annexe on 19th September, 2023. Addressing the Members of the Committee which reviewed the performance of National Mineral Exploration Trust (NMET), Union Minister of Coal, Mines and Parliamentary Affairs Shri Pralhad Joshi said that the Centre is extending substantial financial and technological assistance to State Governments to further promote mineral exploration and to make India self-reliant in mineral production. Highlighting the importance of the recently released list of 30 Critical Minerals for India, Shri Joshi informed the members that efforts are underway to speed up auction process of critical minerals in India.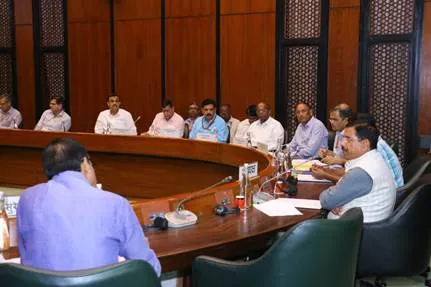 The Agenda of the meeting was "Performance of NMET vis-à-vis its role and responsibility in encouraging exploration in the country". Ministry of Mines team led by Shri V.L. Kantha Rao, Secretary made a presentation highlighting the performance of NMET before the committee. Members were informed that 25% of project cost has been declared as incentive for deep-seated and Critical Mineral exploration.
It was informed that to boost mineral exploration, NMET has approved 309 projects with an estimated cost of ₹ 2100.14 crore for regional and detailed exploration in different parts of the country being carried out by various Notified Exploration Agencies and Notified Private Exploration Agencies (NEAs & NPEAs). Out of 309 approved projects, 151 projects have been completed till date, remaining are in progress. Eleven blocks have been successfully auctioned by respective State Governments generating revenue of ₹1.69 lakh crore (approx.) to the country over the entire life of mine.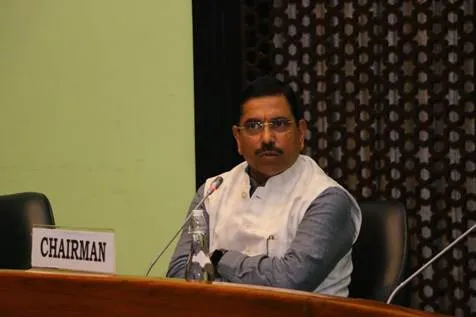 Besides, mineral exploration projects, NMET is also funding projects for generation of baseline geoscience data which includes Multi sensor Aero-Geophysical surveys under National Aero-Geophysical Mapping Program (NAGMP), National Geophysical Mapping Programme (NGPM) carried out by Geological Survey of India (GSI) with an objective to acquire high resolution baseline data, which will be helpful in identification of potential areas including concealed and deep-seated target areas for further mineral exploration. NMET is also funding for the development of National Geoscience Data Repository (NGDR) Portal of GSI. The NGDR portal will be launched shortly.
Further, 16 private exploration agencies have been notified till date and NMET has approved 11 projects of ₹ 7.60 Cr to five Notified Private Exploration Agencies. Out of these 11 projects, 5 projects amounting to ₹ 5.07 Cr. have been sanctioned for critical and strategic minerals.
NMET has formulated and circulated schemes to provide financial assistance for procurement of machinery/ equipment/ instruments/ upgradation of existing software and other latest technology and instruments in Central Government organizations and State DGMs/DMGs aimed at strengthening technical infrastructure. The total amount sanctioned to states under the scheme is ₹ 182.52 Cr to 19 States, GSI and IBM and 23.78 Cr. has also been released.
NMET is funding incentives to States DGMs/DMGs to expedite the auction process. NMET has released an amount of ₹ 37.34 Cr to 20 States for availability of auctionable block and successfully auctioned blocks.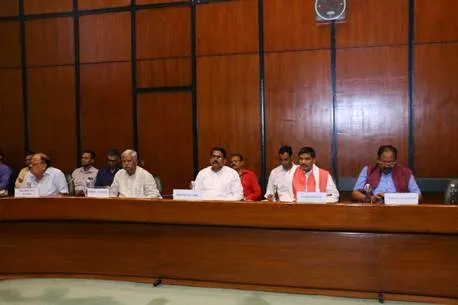 Member of the Consultative committee complimented the Ministry and gave various suggestions to enhance mineral exploration and appreciated the achievements of NMET. Members also appreciated the steps being taken by the Ministry of Mines to make India self-reliant in mineral sector, especially in critical & strategic minerals.
The MPs present were Shri Ajay Kumar Mandal, Shri Chunni Lal Sahu, Shri Krupal Balaji Tumane, Shri Mitesh Rameshbhai Patel, Shri Mohan Mandavi, Shri Pakauri Lal, Shri Sunil Soren, Shri Suresh Kumar Pujari, Shri Khiru Mahto, Smt. Seema Diwedi and Dr. Prashanta Nanda.