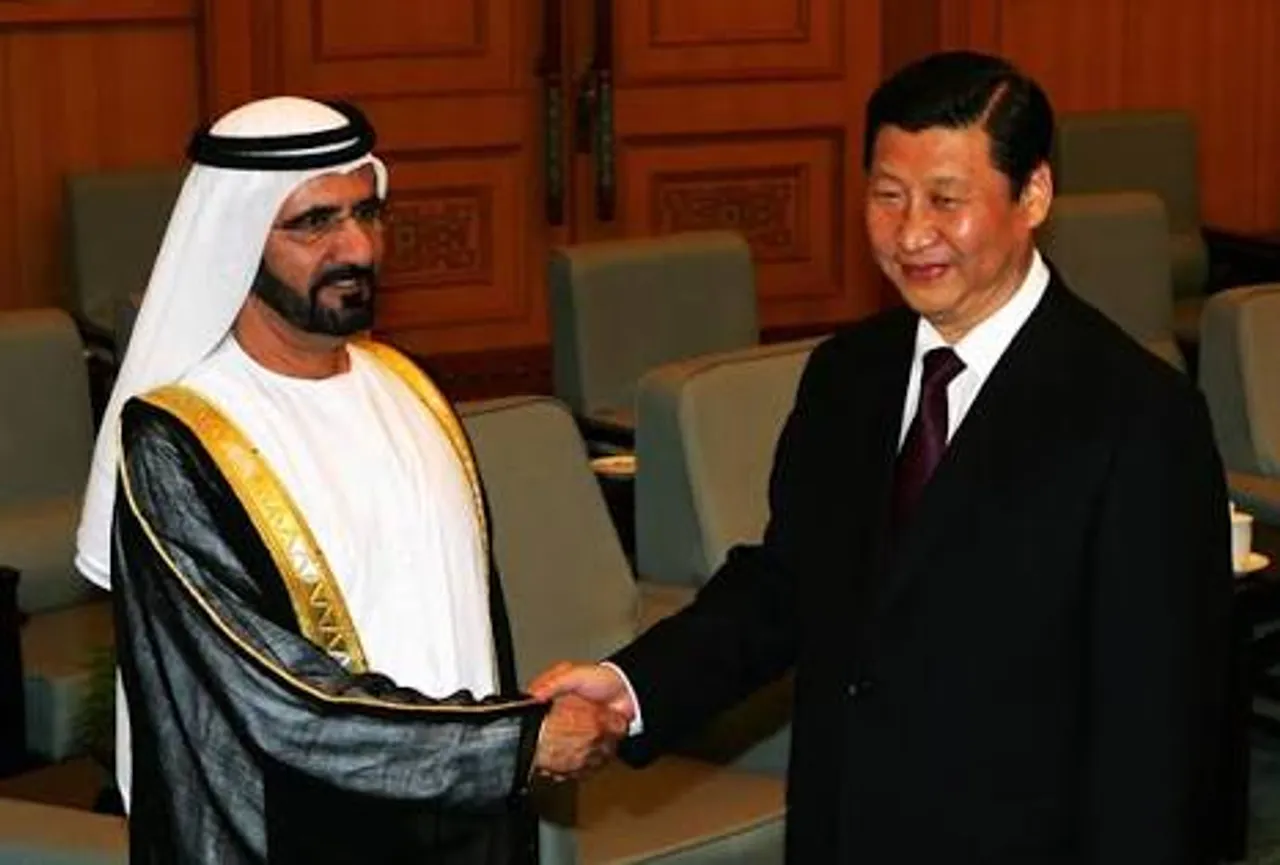 The UAE leadership bestowed the Order of Zayed on China's President Xi Jinping  during high-level meetings at the Presidential Palace in Abu Dhabi at which major strategic partnerships were signed.
Energy and financial deals between the two countries were signed during a day of ceremony, as the new era of relationship between the UAE and China was celebrated.
The state-owned Abu Dhabi National Oil Company signed a wide-ranging agreement with China National Petroleum Company to explore partnership opportunities in the emirate as Adnoc's plan to expand its refining and petrochemical operations attracts global investors.
Mr Xi received the UAE's highest civil decoration after being welcomed at the palace by Sheikh Mohammed bin Rashid, Vice President and Ruler of Dubai, and Sheikh Mohammed bin Zayed, Crown Prince of Abu Dhabi and Deputy Supreme Commander of the Armed Forces, at about 11:30am.
The honour, named after the UAE's Founding Father, is rarely bestowed and reserved for the country's most esteemed partners among heads of state around the world. Recipients include Saudi Arabia's King Salman, Britain's Queen Elizabeth II and King Mohammed VI of Morocco.
Ref: The National