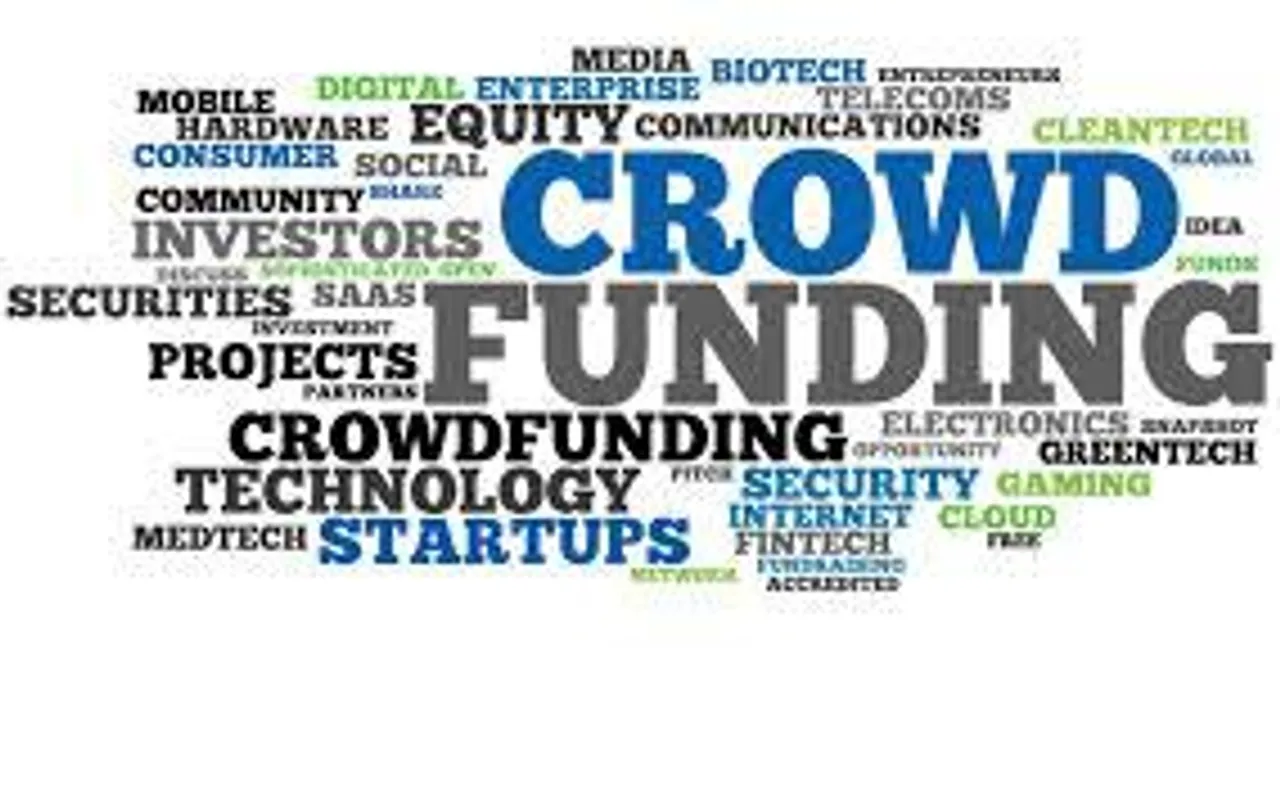 As some say - "Small business isn't for the faint of heart. It's for the brave, the patient, and the persistent. It's for the overcomer."
Starting a business venture and doing whatever it needs to keep it going may not be as exciting as it sounds. One may face challenging times, but solutions are always available to those who endeavour to achieve their goals. 
Talking about challenges, the way to initialize or begin the business is the most challenging factor in starting a new business. A person needs finance to start a business. There are various ways and means to find a small business loan in India.
Some of the standard options for availing a small business loan in India are as follows:
Self-finance
 One often hears that a person who dares to dream also finds a way to achieve them. Any entrepreneur thinking of having a self-owned business needs funds. One of the best sources and the easiest and most reliable way to get funds for the business is self-financing or shelling out money from one's pocket. The most significant advantage of self-financing is that no obligations and restrictions are binding an entrepreneur to get things done their way. The entrepreneur can use the funds in a way they feel appropriate. An entrepreneur can use his or her savings or investments to start a new venture. These are a few pros and cons of self-financing – 
| | |
| --- | --- |
| Pros | Cons |
| 1. Self-financing is one of the quickest, simplest, convenient and safe options  | 1. There is a limit of resources as the finance which one pumps into business is limited as per his/her capacity |
| 2. There are no approvals or commissions to avail for using the funds  | 2. There is limited growth due to limited resources  |
| 3. There are no complex formalities involved of adding other partners and taking their permissions for any decisions towards finance  | 3. The entrepreneur is the sole bearer of all the losses that he or she incurs just like the profit  |
| 4. The individual is the single owner of the profit and capital | 4. The entrepreneur may need a variety of talents and skills along with knowledge and experience which he or she alone may not have which results in a lack of foresight and decisiveness in running the business  |
| 5. The entertainer can decide to leave the business if he or she feels that it's not working outright  |   |
Friends and family 
An entrepreneur can get business loan on a short-term basis from friends or relatives or family members. This type of small business loan in India originates out of relationship or bonding between the family, depending on the credibility and goodwill of the individual. Many times, the entrepreneur is given such a small business loan on 'returnable whenever possible' basis or on a stipulated time generally with no interest in it. Some pros and cons involved in getting small business loans from family and friends are as follows: 
| | |
| --- | --- |
| Pros | Cons |
| 1. Usually, there is no interest and no collateral involved  | 1. As there is no documentation, there can be a demand for money to be given back without giving much time |
| 2. The time of repayment is flexible in nature  | 2. In case of any misunderstanding or delay in returning money, relationships may get damaged |
| 3. There is no requirement of any documentation  | 3. As there is an investment done by familiar people, there could be an interference regarding its use, considering it as their right  |
|   | 4. There are chances of hampering a person's goodwill through verbal propaganda of the offerer of loan |
Angel broking 
It refers to a process of business funding or providing small business loans to startups or new enterprises. Angel Brokers are a group of people who are willing to understand the business perspectives and the long-term business plans of an entrepreneur. They help these entrepreneurs by providing initial small business loans if they find the business venture to be promising enough. Availing small business loans in India through Angel broking is quite popular. Some of the common pros and cons of Angel broking –  
| | |
| --- | --- |
| Pros | Cons |
| 1. It is one of the most trusted brands in India  | 1. They do not offer 3 in 1 Demat account   |
| 2. It has a large network of sub-brokers and franchises  | 2. They charge rupees 20 per call and trading charges  |
| 3. It has advanced training platforms trading platforms  |   |
| 4. They have launched a new investment vehicle powered by artificial intelligence  |   |
| 5. They are backed by a team of research analysts which provide research reports and tips  |   |
Crowdfunding
Availing small business loans through crowdfunding is a low cost and effective way to raise funds for the business. It involves pooling funds from investors through various websites that are specially designed for crowdfunding. Crowdfunding is a type of business investment wherein a group of investors would like to invest their surplus capital into new business ventures that would need a regular supply of money. However, crowdfunding comes with its pros and cons. The biggest pro of crowdfunding is that it lends money to anyone and everyone who needs it. Let us go through some other pros and cons of crowdfunding –  
| | |
| --- | --- |
| Pros | Cons |
| 1. It is a fast way of raising funds  | 1. There have been more scams and money laundering activities under the disguise of social work and charity. So, one must be aware and alert.  |
| 2. The best alternative of arranging funds if an entrepreneur is struggling to get loans  | 2. An entrepreneur and an investor require appropriate time for the fundraising campaign  |
| 3. The fund investors have access to all the documents of the entrepreneur, and this creates a transparency  | 3. There is a risk of failure, but that can be attributed to other factors  |
Bootstrapping
Here an entrepreneur raises funds by himself or herself and utilizes the profits earned by way of working capital for further improvisation of the business. The entire decision-making ownership lies in the entrepreneur, and he or she alone has complete control over the business. However, bootstrapping has its pros and cons. 
| | |
| --- | --- |
| Pros | Cons |
| 1. It has a greater focus on business  | 1. With too many activities on hand, it doesn't give enough time  |
| 2. One has complete control over all the aspects of managing the funds and business  | 2. There is no support from investors  |
| 3. It is customer-centric and works on increasing the profit  | 3. The risk factor is quite high  |
| 4. It provides undivided attention to the product, and it's marketing and sale  | 4. The cash flow may get exhausted, making it difficult to run the business  |
| 5. It saves on the interest  |   |
Venture Capitalists
They are high-end versions of the Angel investors. Venture capitalists make an investment of a considerable amount of money in the new business by providing small business loans for a more extended period. But they also have a significant share in the equity with a huge share in the business. However, small business loans in India through venture capitalists have their pros and cons.
Pros
Cons

1.VCs resolve the financial issues quickly 

1. As many VCs are involved, there is a divided control of the business with interference in decision making

2. VCs have excellent connections along with a benefit of experience, skill, and expertise for a long-run association with them 

2. As many VCs are involved, spending and utilising profits can be questionable as well as controversial 

3.

Small business loan

s through VCs are better and faster for achieving business objectives 

3. There may be problems towards paying attention to the funding and business problems due to the involvement of many people 

            

 

4. Sometimes, VCs 

do not guide entrepreneurs in running the business 

after giving money
Banks and NBFCs
Banks and NBFCs are the most trusted, essential, and traditional ways to avail small business loans in India. In such cases, the entrepreneur is the sole owner of the business. They get to retain a small amount of finance even after paying interest to the bank and NBFCs. Though a contemporary method of financing, it is highly popular and dependable. For availing small business loans in India through banks and NBFCs, the entrepreneur needs to submit a business plan with a series of documents. After verification and consideration, the banks and NBFCSs provide a small business loan with their terms and conditions to the entrepreneur. However, this system also has its pros and cons. 
Pros
Cons

1. They have easy provisions and other facilities for

small business loan

s 

1. A requirement of heavy documentation 

2. They give wealth management options for managing portfolios 

2. Depending upon the product chosen, the rate of interest can be quite high 

3. They can underwrite shares and stocks 

3. Only up to a certain stipulated percentage of the amount is approved

4. They can be the largest initializers of business finance 

4. The amount is given for a fixed time. And if the entrepreneur fails to repay it, then it can ruin the credit score and the goodwill of the entrepreneur 

5. They use modern methods, technology and an easy documentation process 

5. It is not easy to get a 

small business loan

 from NBFCs, and one has to follow a proper procedure.
Online Sources of Finance 
They are a group of lenders who offer online lending services through a forum for giving away small business loans to young and budding entrepreneurs. They are more like NBFCs but lend small business loans online. The application process for these loans is quiet, simple, and comfortable, but there can be issues regarding trust and interest. Therefore, let's have a look at its pros and cons.  
Pros
Cons

1. Their process is simple and it's easy to avail a

small business loan

 

1. The rate of interest can be higher as compared to NBFCs 

2. Quick and straightforward online application and documentation procedure 

2. There can be trust issues as online lending platforms may not be trusted more than other platforms as there is a fear of them going suddenly out of business 

3. 24/7 availability and accessibility to anybody 

3. The goodwill and credibility of the online lender are very difficult to judge and verify 

4. One can conveniently compare with several other offers online