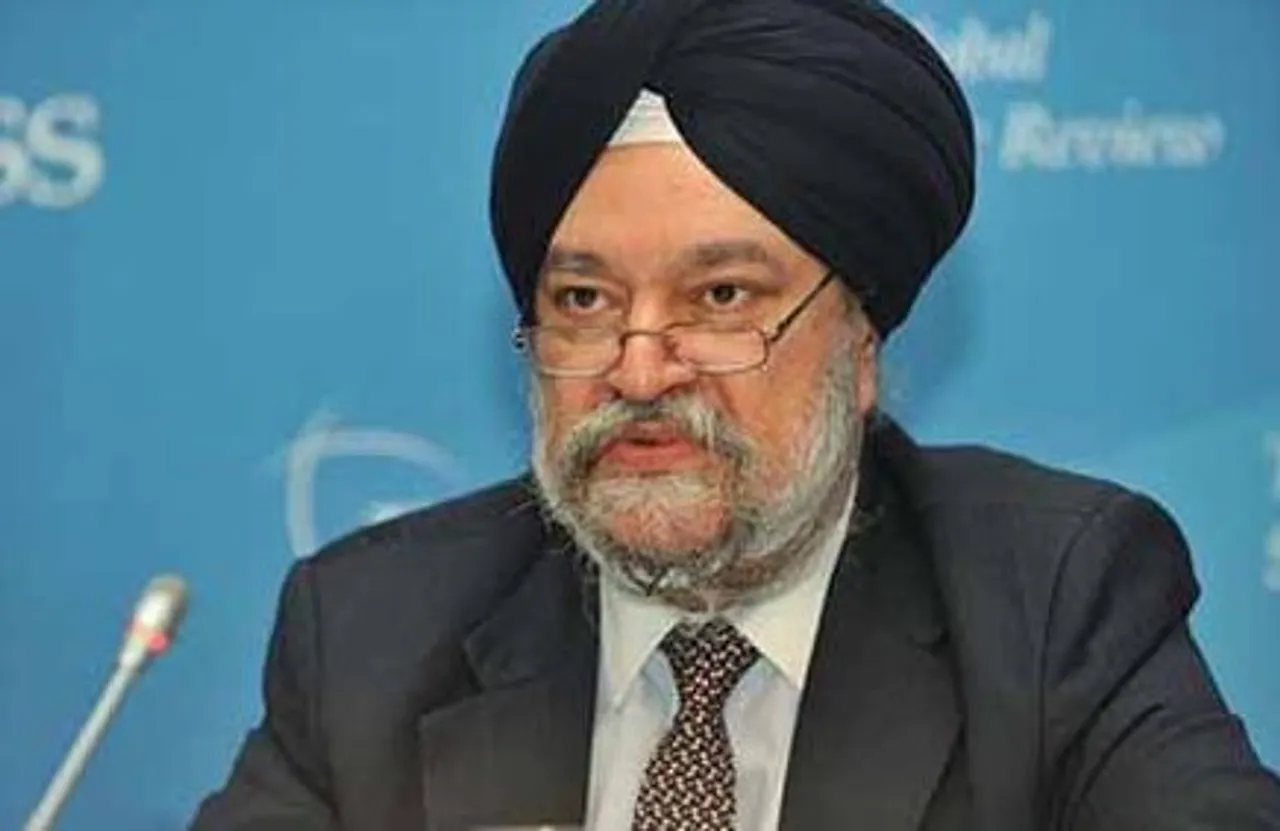 Mr. Hardeep Singh Puri, Minister of State (I/C) of Housing and Urban Affairs has said that the flagship missions of his Ministry are anchored in the ideals of sustainability. He was delivering the inaugural address at the day-long conference "CONCREATECH- Sustain to Gain" organized by the Cement Manufacturers Association, here today. He said, today the Swachhata movement has become a "Jan Andolan" with unprecedented citizen participation and behavioral change towards cleanliness.  Mr. Puri informed the gathering that the Swachh Survekshan shows that we have achieved complete sanitation and the eradication of open defecation (UDF) in urban areas of 19 states and UTs, and this movement only keeps growing. He said, the theme – Sustain to Gain – reflects the necessities that are driving conversations and cooperation worldwide.
Pointing out that we can no longer think of socio-economic development in isolation from the environment, Mr. Hardeep Puri emphasized that growth cannot be devoid of climate action – we have to get over this zero-sum mindset which pits development against our responsibility towards the climate.
Pointing out that India has played an important role in shaping the Sustainable Development Goals (SDGs), the Minister noted that it is no surprise that the Country's national development goals are mirrored in the SDGs. "India has been effectively committed to achieving the SDGs even before they were fully crystallized", he said.
Dwelling on the Swachh Bharat Mission, Shri Puri expressed his satisfaction that under this mission, over 60 lakh household toilets and over 4 lakh community toilets have been built in urban areas and we are well on our way to achieving the target of 67 lakh toilets before October 2019. "However, it is also important to remember that achieving physical targets is one thing, but to achieve the vision of an open-defecation-free India, we have focused on sustained behavioral changes through conventional as well as innovative means", he said.
"Under the Atal Mission for Rejuvenation and Urban Transformation (AMRUT), over 2400 projects worth Rs. 74,000 crores that are targeted towards improved water supply, sewerage, and drainage have been approved under the State Annual Action Plans for the period 2015-2020", the Minister said. Shri Puri informed the audience that "we have also introduced the AMRUT Technology Challenge, which addresses the need for non-essential human entry for cleaning of sewers and septic tanks". "SMART Cities are also developing smart, sustainable and resilient sanitation systems through public private partnership" he added.
"Under PMAY, the government is building affordable homes for poor people migrating to urban centres, allowing them to live a life of dignity. From categorizing housing under infrastructure, to low taxation rates under the Goods and Services Tax; from credit-linked incentives to providing subsidies, the government has created an enabling environment for the real estate sector, making it one of the most lucrative investment opportunities" Shri Puri said. "Moreover, the government is committed towards in-situ development of slums ensuring residents of such localities won't be forcibly evicted from their homes under the garb of upliftment", he added .
Noting that the target under PMAY (U) is to build 1.1 crore homes by 2022, Shri Puri expressed his pleasure that construction of over 63 lakh houses has already sanctioned. "I am confident by the middle of 2019, we would have sanctioned the remaining 50 lakh", he said. "What is most important about this mission is that each home will be built under the highest standards of sustainability. Each home that we construct will be green and resilient" he added.
Speaking on other important Scheme of the Government for which MoHUA is responsible, Shri Puri said it is the creation of about 100 Smart Cities in the country.  "The Smart Cities Mission is in convergence with other infrastructure projects such as AMRUT, PMAY and the Swachh Bharat Mission", the minister said. He informed that under the Smart Cities Mission, a number of Smart Road projects, heritage conservation, water front development and public space development have been completed in various cities.
Shri Puri  congratulated the Indian Cement Industry for being the second largest cement producing country in the world, with cement capacity of over 500 million tonnes and production, accounting for about 8 per cent of the global installed capacity.