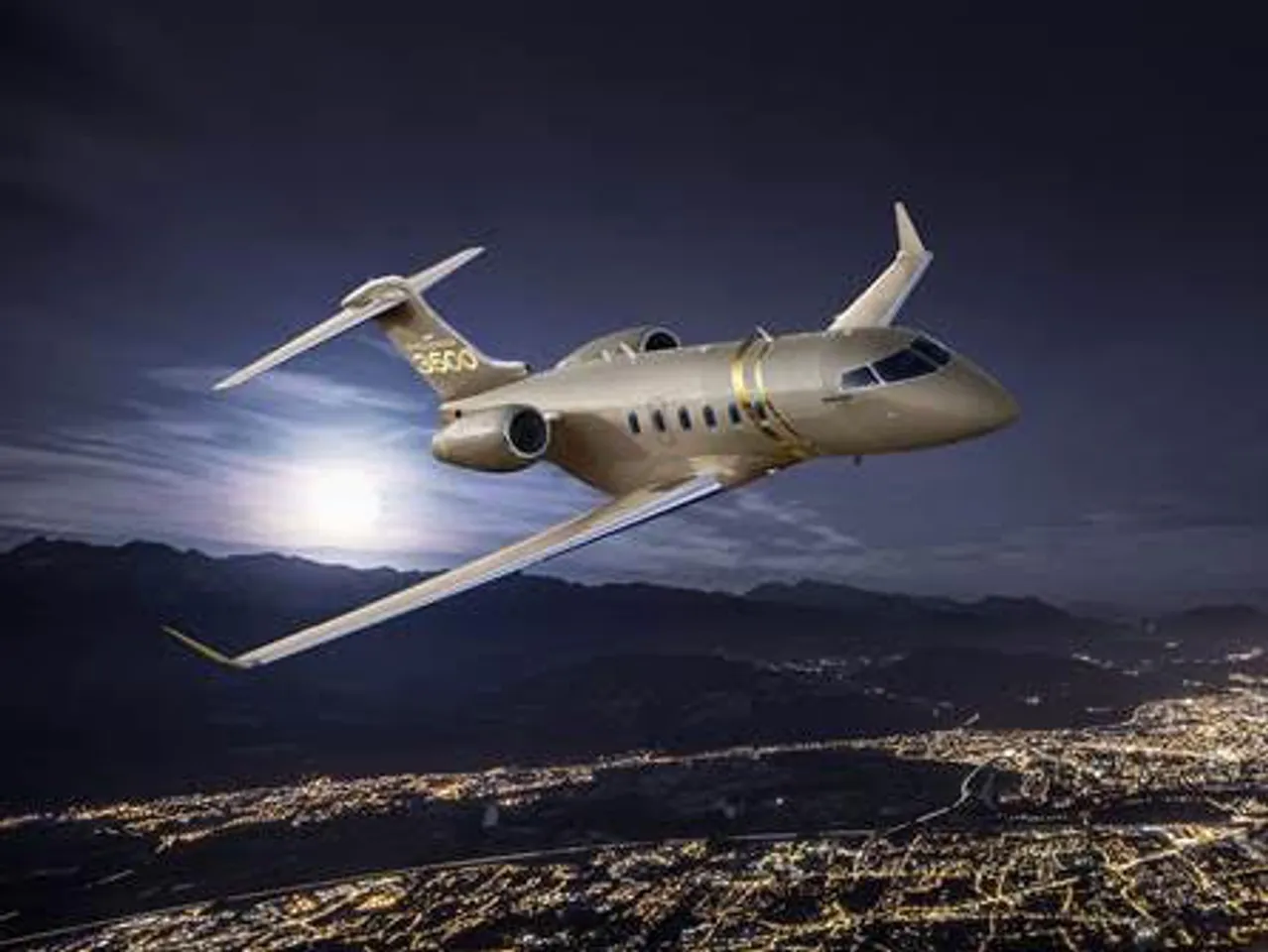 SITA today announced that the newly launched Bombardier Challenger 3500 business jet will offer its eWAS Pilot with OptiFlight, together dubbed the "eco app" by the Canadian aerospace group. It is the first time eWAS Pilot with OptiFlight is offered as a feature on a business jet, helping pilots reduce fuel burn and carbon emissions.
The Challenger 3500 aircraft, launched in Montréal earlier this week, is also the first super mid-size aircraft to have an Environmental Product Declaration, with solutions such as eWAS Pilot with OptiFlight contributing to the overall efficiency of the jet. Bombardier has made sustainability a primary focus for the new Challenger 3500 business jet, reflecting its commitment to the environment as well as the priorities of its customers around the world.
Avoiding adverse weather, saving aircraft fuel, and reducing CO2 emissions
The eco app helps pilots optimize their flight profiles to maximize fuel efficiency, reduce carbon emissions and improve situational awareness for a safer, more comfortable flight. eWAS Pilot provides accurate 4D weather forecasts and real-time updates from various sources to warn about hazards such as thunderstorms, lightning, clear air turbulence, strong winds, icing, and even volcanic ash. Based on this information, pilots can dynamically determine the most economical flight paths that avoid adverse weather.
The software suite OptiFlight helps save aircraft fuel and reduce CO2 emissions during the three flight phases: climb, cruise and descent. The focus currently lies on the climb-out – the most fuel-consuming phase of a flight – and the cruise phase.
Eco app, a combination of SITA's eWAS Pilot and OptiFlight, reduces fuel burn through intelligent flight planning
Improving the cruise phase of a flight
The OptiFlight solution is fully integrated into the eWAS Pilot application, allowing pilots to achieve significant fuel savings and carbon emission reductions during a flight's cruise phase. In particular, it provides pilots the fuel and time impact of speed variations with the objective of on-time arrival at the best fuel/time ratio. It also recommends shortcuts based on historical flight data and indicates possible fuel and time savings, advising pilots on the best initial flight level and cruise level changes, taking tailwinds and headwinds into account.
Improving the climb phase of a flight
For the climb phase, tail-specific machine learning performance models combined with 4D weather forecasts recommend customized speed changes at different altitudes for each climb. The software predicts fuel burn in tens of thousands of possible flight scenarios and then issues recommended climb speeds to pilots ahead of each flight.
Data from airline operations shows that climb fuel savings of 5-6% are possible for each flight without affecting passenger safety or comfort. Yearly, this could reduce CO2 emissions by several thousands of tons and operational costs by several million dollars, depending on the size of the airline fleet. An estimated 5.6 million tons of CO2 could be avoided if all airlines in the world were to use OptiFlight.
Elza Brunelle-Yeung, Senior Director, Aftermarket Products and Services, Bombardier said: "The new Challenger 3500 aircraft was designed to reflect what our customers need and want in a business jet in this segment: renowned performance and reliability of the Challenger aircraft family, exceptional cabin experience and sustainably minded design. Thanks to the collaborative efforts of like-minded suppliers such as SITA, the new offerings on the Challenger 3500 aircraft further highlights Bombardier's steadfast commitment to our industry's sustainability efforts."
Already 67,000 pilots from commercial airlines to cargo airlines use eWAS Pilot. Though predominately developed in Barcelona, SITA developed components of the solution in Montréal and has established a center of excellence in the Canadian city focused on using artificial intelligence to develop new intelligent solutions for the air transport industry.
Sébastien Fabre, CEO of SITA FOR AIRCRAFT, said: "SITA is focused on helping customers lower operational costs while reducing the aviation industry's environmental impact. With eWAS Pilot and OptiFlight, we can deliver on both counts and make flights safer and more comfortable. The fact that these solutions are now available on a business jet for the very first time shows just how important leveraging technology is to make our skies more environmentally friendly."