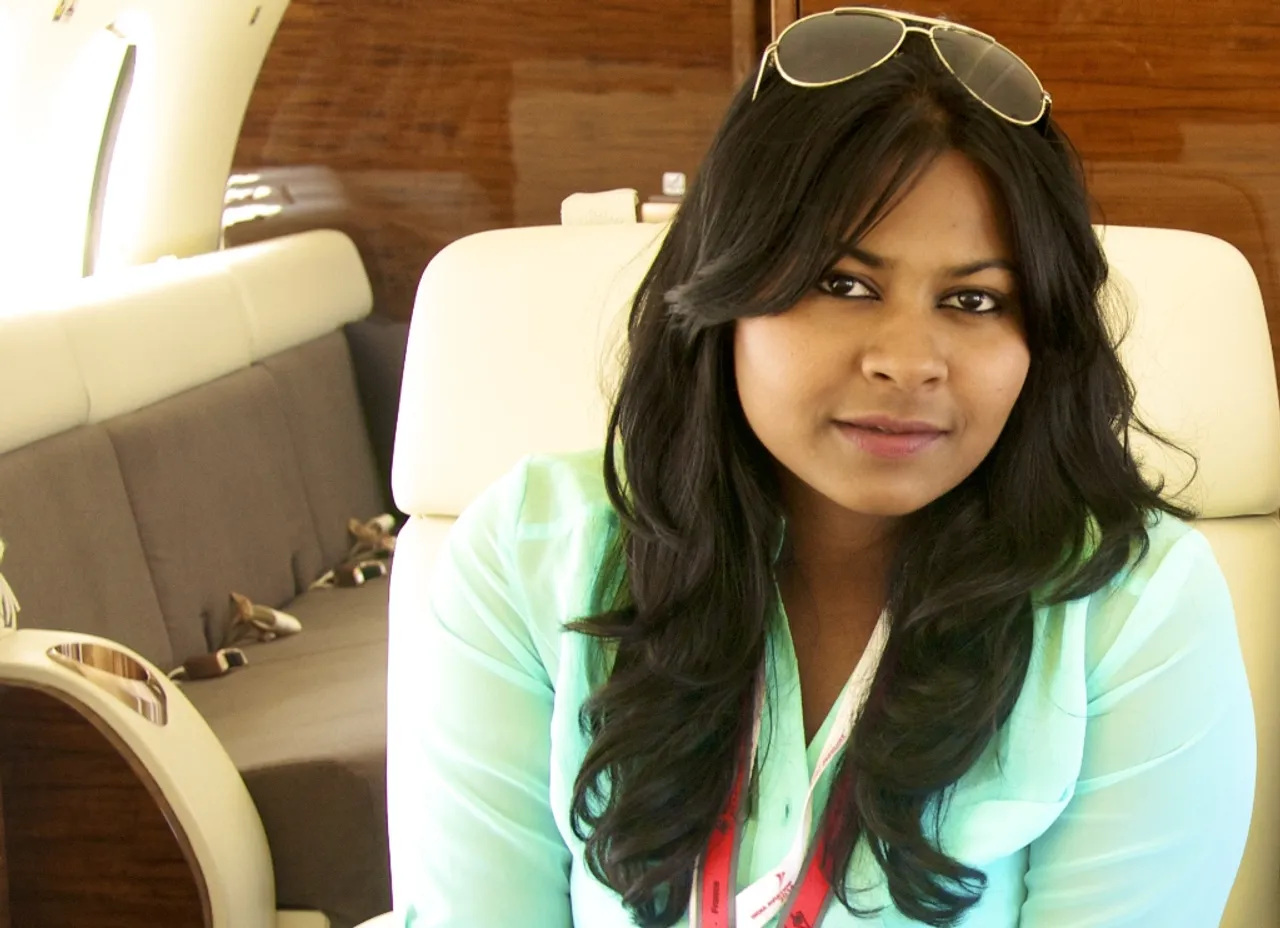 In an exclusive conversation with SMEStreet, Kanika Tekriwal, CEO & Cofounder of JetSetGo highlighted the potential of luxury travel business. Being a niche segment, luxury travel business is growing exponentially in India. Private aviation is one of the most lucrative and profitable ultra high end businesses in the world and this segment has great potential for the Indian market.
Edited excerpts:
You have entered into a very niche business. How is your experience so far? What are the key initial experiences you gathered as an entrepreneur?
It's been nothing short of over whelming, from one flight a day to 5 - the journey so far has been brilliant.
What are the key markets you are serving? 
Corporate houses, HNI's, International tourists, Bollywood/production house, PSUs, and sports.  Our customers who range from the likes of the Ferragamo family to CEO's of fortune 500 companies to Billionaire's love the fact that post a phone call all their travel requirements are taken care of by us alongwith which the brand delivers an unsaid assurance of true luxury, quality, comfort and safety. Our biggest learning has been that in the world of luxury today, experience and perception are far more important than utility. Every customer using a private jet irrespective of the purpose likes the image that comes along with it – which simply reads rich and busy.
Please share a glimpse about your go-to-market strategy? 
Our GTM has always evolved around customer experience. A product as niche and exclusive as ours works on word of mouth. One happy customer results in 50 so we ensured that our first 5 customers loved every bit of JetSetGo and carried the word long and far.
How is the luxury travel market evolving in India? 
We are beginning to see an increasing trend wherein even on a plane travellers like to keep their own way of living: Eating and cooking, body care, sport, entertainment, latest technology. In no particular order of priority the above seem to form the private jet lifestyle of the rich and famous with requests for particular type of inflight-entertainment, crockery or even video games for the 8 year old!
There are two types of customers JetSetGo caters to: the business traveller and the leisure traveller. Both of these consist of domestic and international clientele. The international traveller is accustomed to using private jets world over and comes with requirements which could range from a particular type of caviar being served on board to the thread count of the bed sheets – our business is to turn every wish into a command. The domestic traveller understands the ground reality in India and definitely comes with lesser requirements at the same time his expectations are increasing every day.
The business traveller
Those using private jets for business generally do so to travel to airports not being serviced by commercial airlines in India today or to save time or even a combination of both. We often see cases wherein business people who are traveling with three or four colleagues in business class, say "why wouldn't we fly private for close to the same price?" Over and above which it saves on airport time, plus the aircrafts are business enabled with sat-phones and Wi-Fi keeping the discerning business traveller ever connected. The business travellers priority is flexibility so if a customer calls five minutes ahead of departure and says reschedule departure to tomorrow – we have to make it happen.
The leisure traveller
Travel advisors report that the number of affluent travelers between the ages of 40 and 55 has skyrocketed. Not only that, more well-off families in their 30s and 40s are planning vacations and adventure trips with their young children. The reason: they love to travel and want their children to experience the world. At JetSetGo we have seen this trend takeover where leisure travellers use private jets to travel to off-beat locations with the desire for never tried before experience only increasing.
The leisure traveller likes to be pampered and spoiled with fine dining, superior service and his choice of entertainment. At JetSetGo our USP is reimagining private aviation so we convert a private jet ride to a travellers holiday destination into an experience by itself. Since leisure travellers involve travellers of all ages special care is taken to ensure there is something for everyone.
The leisure traveller loves unique experiences – for example we recently hosted an all out bachelor party on a private jet for a customer. On another instance we hosted a little birthday party for young kids at a helipad along with joy-rides on a helicopter.
What are the key trends in this segment?
The future of the industry is all about bespoke, exclusive, discreet experiences. The customers exist and so does an active market – its all about delivering what they want. In the world of private jets – the sky is literally the limit.
Please share a glimpse about JetSetGo's roadmap for next one year?
Our mission remains to revolutionise private aviation whilst over the next one year e hope to achieve triple digit growth as well as increase the number of customers who fly private.