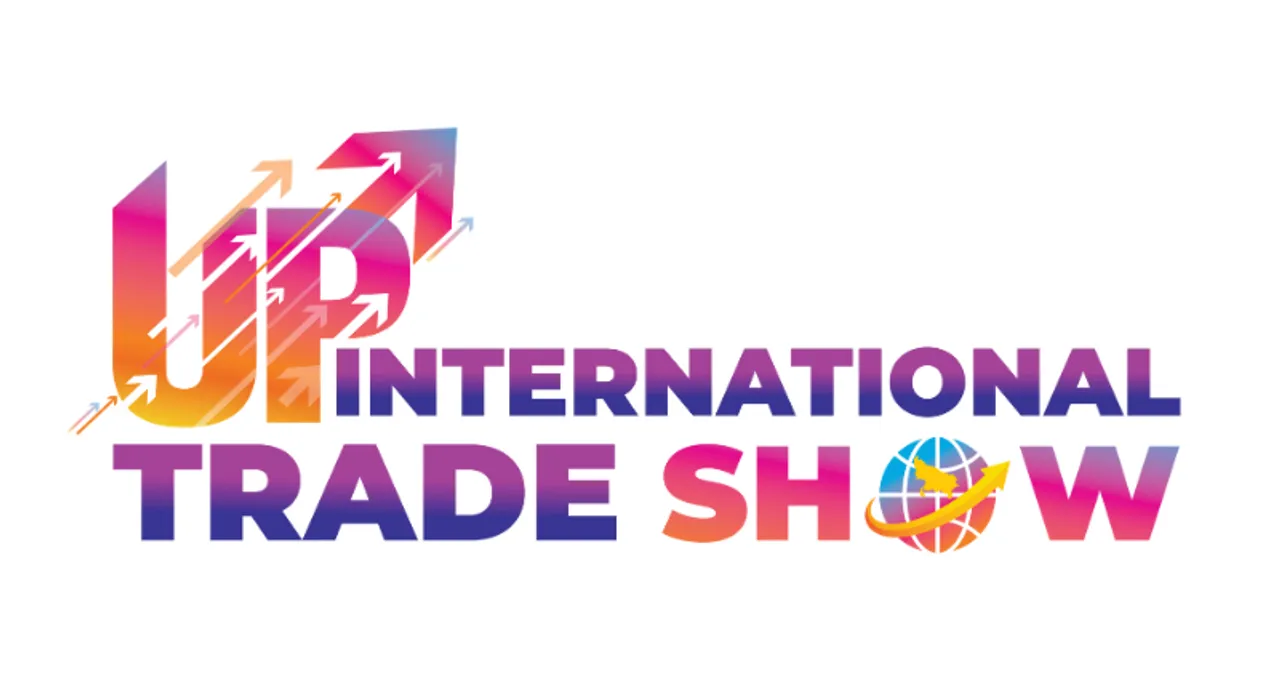 The stage is set for the opening of the much-anticipated, the first UP International Trade Show which will be inaugurated by President Draupadi Murmu at India Expo Mart in Greater Noida on Thursday, giving a glimpse of Uttar Pradesh's prosperity to the global audience.
Through this event, more than 2000 exhibitors will showcase their products to entrepreneurs and exporters from the country and around the world. The products will cover diverse sectors, namely ODOP, healthcare, food processing, pharma, dairy, electronics and e-commerce.
Furthermore, various departments of Uttar Pradesh will showcase the state's potential and development roadmap through their stalls. Additionally, state government departments and institutions, including the Mumbai Dabbawala, will conduct informative sessions on various business activities.
The International Trade Show will have business hours from 11 am to 3 pm while the doors will open to the general public at 3 pm and remain open till 8 pm. Admission for the general public is free of charge.
This event underscores the Yogi government's commitment to achieving the goal of transforming the state into a one-trillion-dollar economy. The UP International Trade Show is envisioned as a regular fair that will uniquely promote small, medium, and large enterprises from Uttar Pradesh.
The exhibition will be held in 44 categories
At the UPITS, there will be 44 exhibitor categories. These include ODOP, Agriculture and Horticulture, Animal Husbandry, Fisheries, Dairy Department, Association-Forum, Automobile-EV-Auto Components, Beverage Industry, e-Commerce, FMCG, Food Processing, Furniture, Handloom, Handicrafts and Textiles, Healthcare, Printing and Packaging, and Renewable Energy, among others.
Prominent industry leaders to join
More than 2,000 exhibitors are participating in the International Trade Show, including important departments of UP government, multi sectors, multi brands and manufacturers. Among the major brands that have confirmed their participation in the event are industry giants such as Shree Cement, Tata Motors, Acme, UltraTech, Torrent Gas, Honda, Patanjali, Vivo, LG, JK Cement, IFFCO Tokio, Max Life, Hamdard, SBI, along with Adani Realty, DLF, Red Tape, Galgotias, SRMS, Sharda University, PNB, Kapila, Namaste India, Servotech, Hyundai, and many more.
13 halls will be used
The International Trade Show will make full use of its 13 spacious halls at Expo Mart, each dedicated to specific sectors and industries. Here's a breakdown of what each hall will feature:
Hall-1: UPSIDA/Invest UP, Automobile/EV/Auto Component, Food Processing & Dairy Products, Government Mission, Industrial Development, Infra, Engineering & Manufacturing Industry, and Renewable Energy among others.
Hall-3: Cosmetics and Personal Care, FMCG, Healthcare, Sports, Toy Sector, and Water Industries.
Hall-5: Over 100 startups and e-commerce, electronics industry exhibitors.
Hall-6: Defence Corridor, Real Estate
Hall-7:, Furniture, Pharmaceuticals, and Power Industry.
Hall-8: Education and Financial Services.
Hall-9: ODOP (Over 400 participants), Textiles, Handicrafts, Leather
Hall-10: MSME sector
Hall-11: Food Processing and Dairy Products
Hall-12: Event Management, Leather, Press-Media, and Printing Industry.
Hall 14-15: They will be 'Halls of Expert Excellence,' featuring over 600 exporters specializing in readymade garments, handicrafts, handlooms, carpets, and sports products.
Here's the schedule of programs and sessions during the International Trade Show:
President Draupadi Murmu will inaugurate the International Trade Show on Thursday. This program will run from 4 pm to 5.15 pm, and only invited people will participate in he inaugural program. People accompanying the exhibitors or people with general passes will not be allowed to participate in this program.
On the second day, sessions of Invest UP, UPSIDA, GNIDA, YEIDA, and Noida Authority will be organized from 11.30 a.m. to 12.30 p.m. There will be a session of Federation of Indian Exporters Organization from 2 pm to 3 pm, while another session of Insurance Regulatory and Development Authority of India (IRDA) will be held from 3 pm to 4 pm.
On the third day, on September 23, there will be a session of AKTU from 11.30 am to 12.30 pm whereas a series of sessions of various academies, namely Sharda, Gautam Buddha and Shiv Nadar University will take place from 12.30 pm to 1.30 pm. There will be a session on Logistics, Supply chain, and Time Management (Mumbai Dibbawala) from 2.30 pm to 4 pm.
On the fourth day, on September 24, from 11.30 am to 12.30 pm, there will be session of UP Electronics Corporation Ltd. and from 6.30 to 7.30 pm while a fashion show will be organized by NIFT, Rae Bareli, and Khadi Department. Awards and valedictory session will be organized on the last day, i.e., September 25, and only invited people will attend.
Cultural evening will also be organized
A cultural evening will also be organized in Hall No. 4 between 6 and 8 p.m. during the International Trade Show, in which renowned artists will perform. There will be duet performances and and Sufi singing on the first day. On the second day, there will be presentation of Riddham Rasarang, Sugam Sangeet and 'Anunaad' the musical band. The third day will feature performance of 'Ram Gaan' folk singing and Shri Radha Madhav ballet dance. On the fourth day, a Kathak dance drama based on Ramayana will be presented in Hall No. 14, while on the last day, Shiv Tandav and singing performance will be organized from 5.30 pm to 7.30 pm. Additionally, there will be cultural performances in several other parts of the complex.