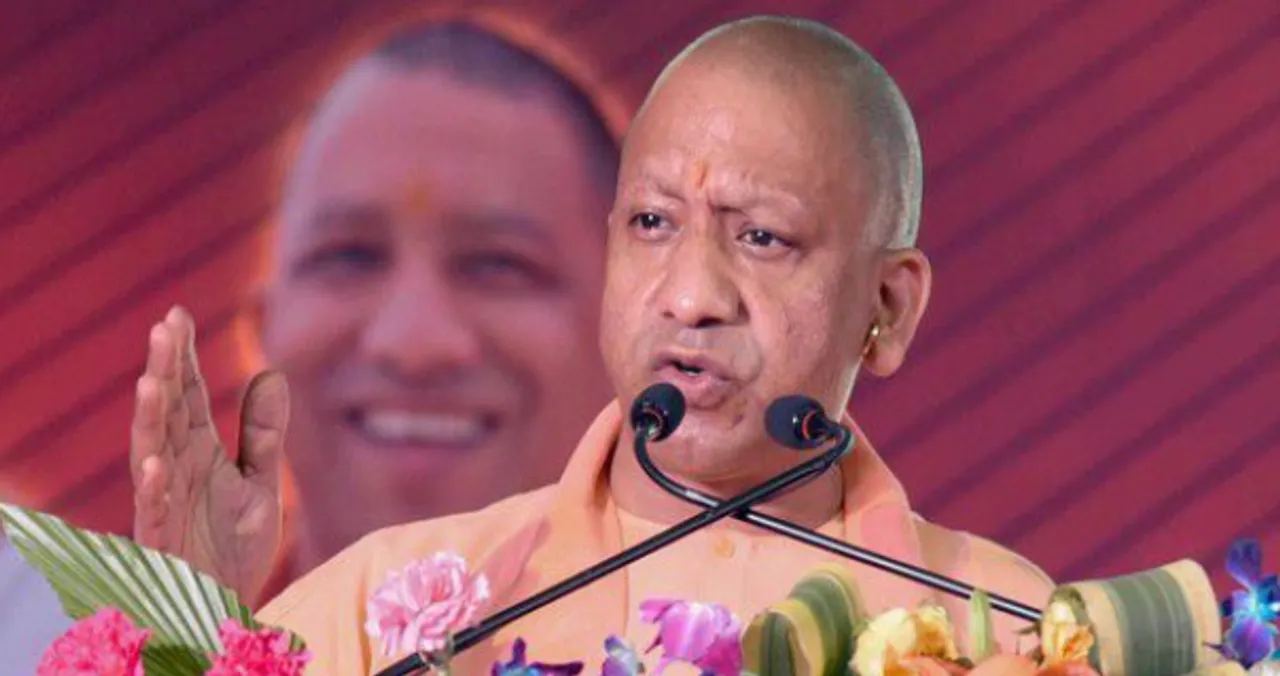 Indian Industries Association (IIA) has been continuously working for the development of Micro, Small and Medium Enterprises (MSME) and solving their problems for the last 38 years. In this effort, many important programs are organized by IIA, one of which is the Annual MSME Udyami Mahasammelan. The upcoming MSME Udyami Mahasammelan is proposed to be organized in the coming month in Lucknow in collaboration with the MSME and Export Promotion Department of Uttar Pradesh Government and other related departments.
As part of the preparations for the Mahasammelan, the IIA delegation led by National President IIA Mr. Neeraj Singhal met the Hon'ble Chief Minister of Uttar Pradesh Yogi Adityanath to invite him as the chief guest and to discuss various issues related to the development of industries in the state. The delegation included former President of IIA, Mr. Ashok Agarwal, Senior Vice President Mr. Dinesh Goyal, General Secretary Mr. Alok Agarwal, National Treasurer Mr. Awadhesh Agarwal and Central Executive Committee Member Mr. Satish Sharma.
Appreciating the efforts of IIA, the Hon'ble Chief Minister of Uttar Pradesh accepted the invitation of IIA as the chief guest for the inauguration of the mega conference. In this meeting, the Hon'ble Chief Minister said that if MSMEs have to compete in the global market today, they will have to pay special attention to the quality and packaging of their products. On this, National President IIA informed the Hon'ble Chief Minister that keeping this need in mind, IIA has kept the theme of this year's Udyami Mahasammelan as "Transforming MSME Towards Industry 4.0 & 48".
On this occasion, National President IIA congratulated the Hon'ble Chief Minister for the successful organization of the first Uttar Pradesh International Trade Show (UPITS) by the Uttar Pradesh Government and said that IIA has also provided active support in this event. Apart from this, the IIA delegation also apprised the Hon'ble Chief Minister about some of the major problems of the industries in the state, which include the situation of fear due to inspections of industries by labour and other departments under CIS, problems in the industries due to the instructions of CAQM in Delhi NCR. Some new units of the state not getting NOC on time and issuing of impractical notices to industries by the GST department, etc. On this, the Hon'ble Chief Minister said that providing ease of doing business to the industries is the priority of the state government. Therefore, the Hon'ble Chief Minister assured to take appropriate action on the above problems presented by the IIA delegation.