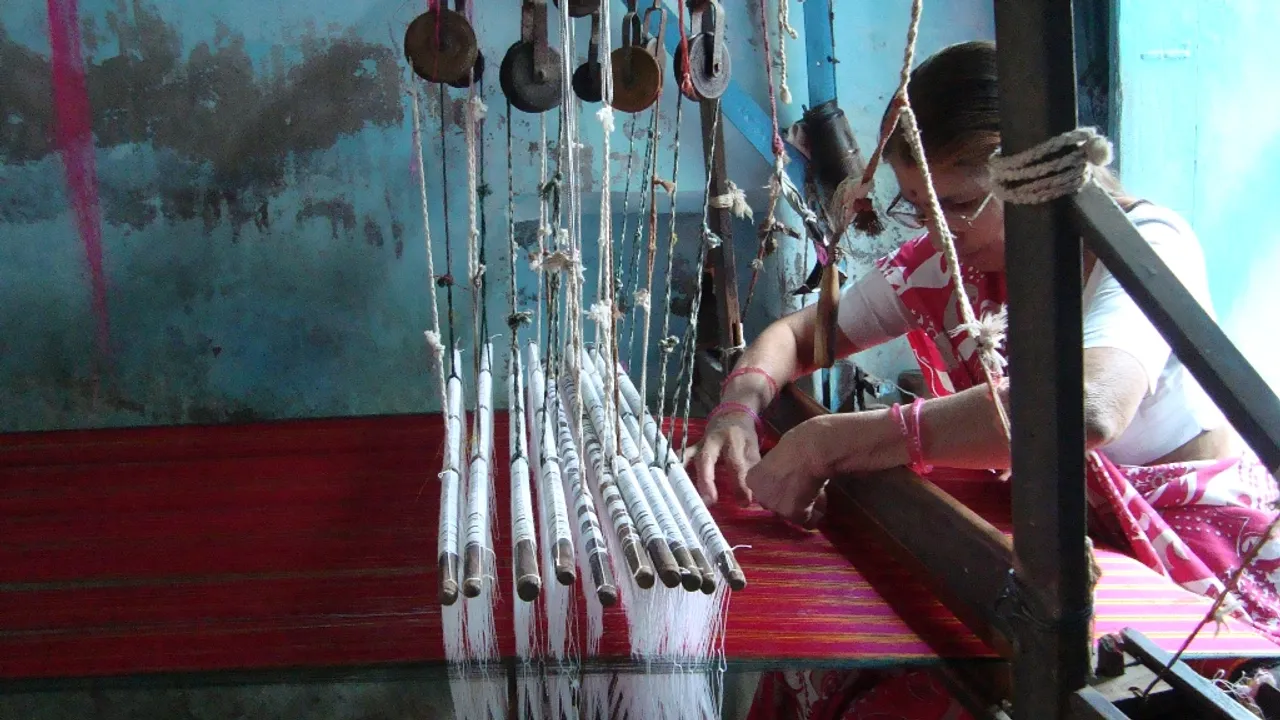 Over last few years, Khadi has taken over the center stage. From almost an out of fashion commodity, Khadi has suddenly transformed it's branding and positioning in all sense. A lot of credit must be given to various stakeholders of this industry. Prime Minister of India Mr Narendra Modi has expressed his interest to revive Khadi which actually represent the rural part of the India.
Now, we must say that Khadi is not just a symbolic of rural parts of the India but it has emerged as a bridge between rural and urban India. A lot of credit for such great achievement must be given to Ministry of MSME and KVIC for showing such commitment towards the revival of Khadi. Recently, the Union Minister for Micro, Small and Medium Enterprises (MSME) Kalraj Mishra inaugurated the Harmukh Khadi Gram Udyog Sansthan, a spinning and weaving centre and marketing plaza for khadi goods at a function in Srinagar.
The Minister also distributed 25 new model charkhas among local artisans at the function, which was organised by Khadi and Village Industries Board Srinagar. Speaking on the occasion, Mishra said that the charkha is a symbol of resistance and can help maximum number of unemployed youth and women in far flung areas to attain economic independence.
Over last 18 months or so, the Khadi products have shown immense versatility and has also emerged a preferred fashion statement for Indian urban youth. This is indeed a remarkable achievement.
Khadi has also become a force of attraction between the rural and urban parts of the country and have also attracted a lot of ambitious entrepreneurs. Solar Charkha is a great example of such attraction.
In the area of skill development, KVIC is doing a considerable amount of work. recently, KVIC has extended it's helping hand to drought-hit farmers by providing them alternative source of income through a skill development program.
The program, which would enable the farmers to start micro small units locally based on local resources, would start from drought-hit areas of Maharashtra which will be conducted by experienced and well-qualified technical faculty of KVIC.
Related articles across the web