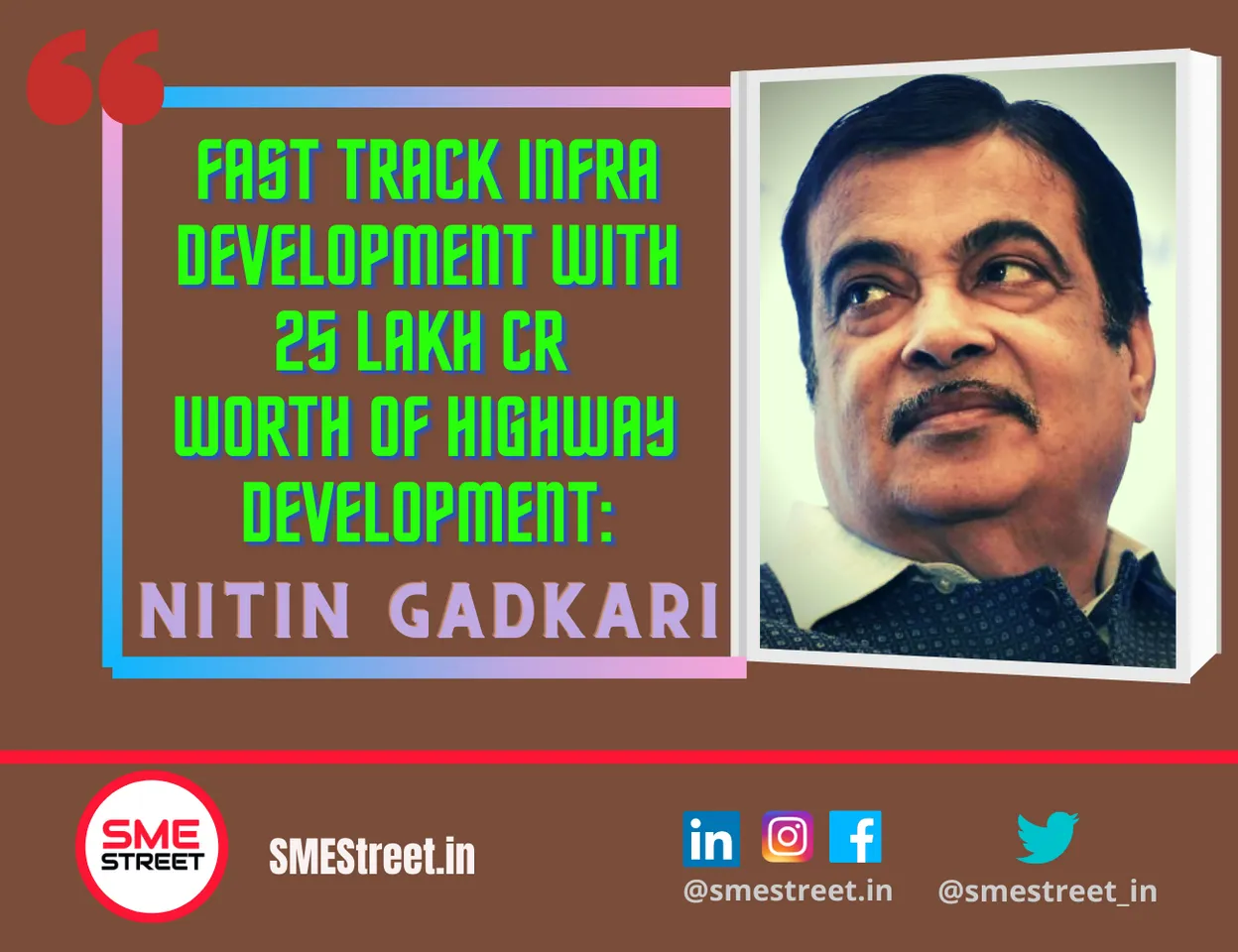 As India gears up to celebrate its 75th Independence Day, India's leading Marathi News Channel, ABP Majha organised 'Majha Maharashtra Majha Vision'on 12th August 2021, to commemorate the occasion. A flagship show highlighting various views and discourses on the government, ongoing political developments, and key public issues - Majha Vision 2021 shone a light on various important issues of the state of Maharashtra.
Honourable Minister of Road Transport and Highways of India, Mr. Nitin Gadkari expressed his vision for Maharashtra at the e-conclave. He commented on various key issues like farmer suicides, import-export, and roads of Maharashtra. Mr. Gadkari also made a big announcement at the e-conclave.  "New highways would be constructed from Surat to Nashik, from Nashik to Ahmednagar and from Ahmednagar to Solapur. This project will reduce Pune-Mumbai traffic by 50 per cent." He said.
Majha Vision 2021 hosted various dignitaries and veteran leaders such as Nitin Gadkari (Minister of Road Transport and Highways of India), Supriya Sule (NCP, Member of Lok Sabha), Raj Thackeray (President of Maharashtra Navnirman Sena), Nana Patole (Former Member of Lok Sabha), Baba Ramdev (Yog Guru and Owner of Patanjali), Sachin Pilgaonkar (Actor), Subhash Desai (Minister for Industries and Mining, Maharashtra), Anjali Bhagwat (Professional Indian Shooter), Arun Firodia (Chairman, Kinetic Group), and Medha Patkar (Indian Social Activist).
Speaking about the conclave, Mr. Avinash Pandey, CEO, ABP Network said, "Majha Vision is a unique platform that enlightens the people of Maharashtra about the vision of their leaders and helps them understand their perspectives on key issues. As India's 75th Independence Day comes near, we conducted this e-conclave to discuss the critical issues of the nation, as well as the state of Maharashtra. We hope our viewers enjoyed the stimulating discussions on Majha Vision 2021."
Majha Vision is a platform, where ministers come face-to-face to deliberate on the eminent matters of the state and share their opinions on the ongoing issues. Ministers vested with responsibilities in their respective field get a chance to talk about their goals for the state and share a report card on the progress achieved in their respective ministry.
ABP Network aims to cater the multi lingual masses through its regional channels.  ABP Majha is one of the most-viewed Marathi channel through which ABP reaches out to almost the entire region of Maharashtra. The knowledge-sharing summit 'Majha Maharashtra Majha Vision' telecasted on ABP Majha has been exclusively curated for the Marathi speaking viewers.
Key Highlights:
At the e-conclave, Yog Guru and Owner of Patanjali, Baba Ramdev said, "I want to see the country liberated from caste, region, language, and religion. I have been insisting on this since my childhood. The British looted our country a lot and I still have anger in my mind. There is no enmity as such, but I'm angry. We are free from political slavery, but when will India be free from economic, cultural, and ideological slavery? The question is always on my mind. I want to see India free from all this."
Speaking on the importance of start-ups, Arun Firodia, an industrialist and chairman of Kinetic Group said "Start-up is the key to the future of the country and the government should take the role of giving space to start-ups where there is creativity."
Former Member of Lok Sabha, Nana Patole clarified the vision of the Congress party. He said, "The most important thing right now is to provide employment opportunities. Today, we are reaping the fruits of Rajiv Gandhi's introduction of computers. Today's Indian youth is succeeding all over the world."
At the conclave, Actor, Sachin Pilgaonkar said, "Kolhapur should be renamed as 'Kalapur'. Kolhapur was never the name of that place. The British pronounced the name 'Kolhapur' in a different way. I will keep trying for this name change to happen."