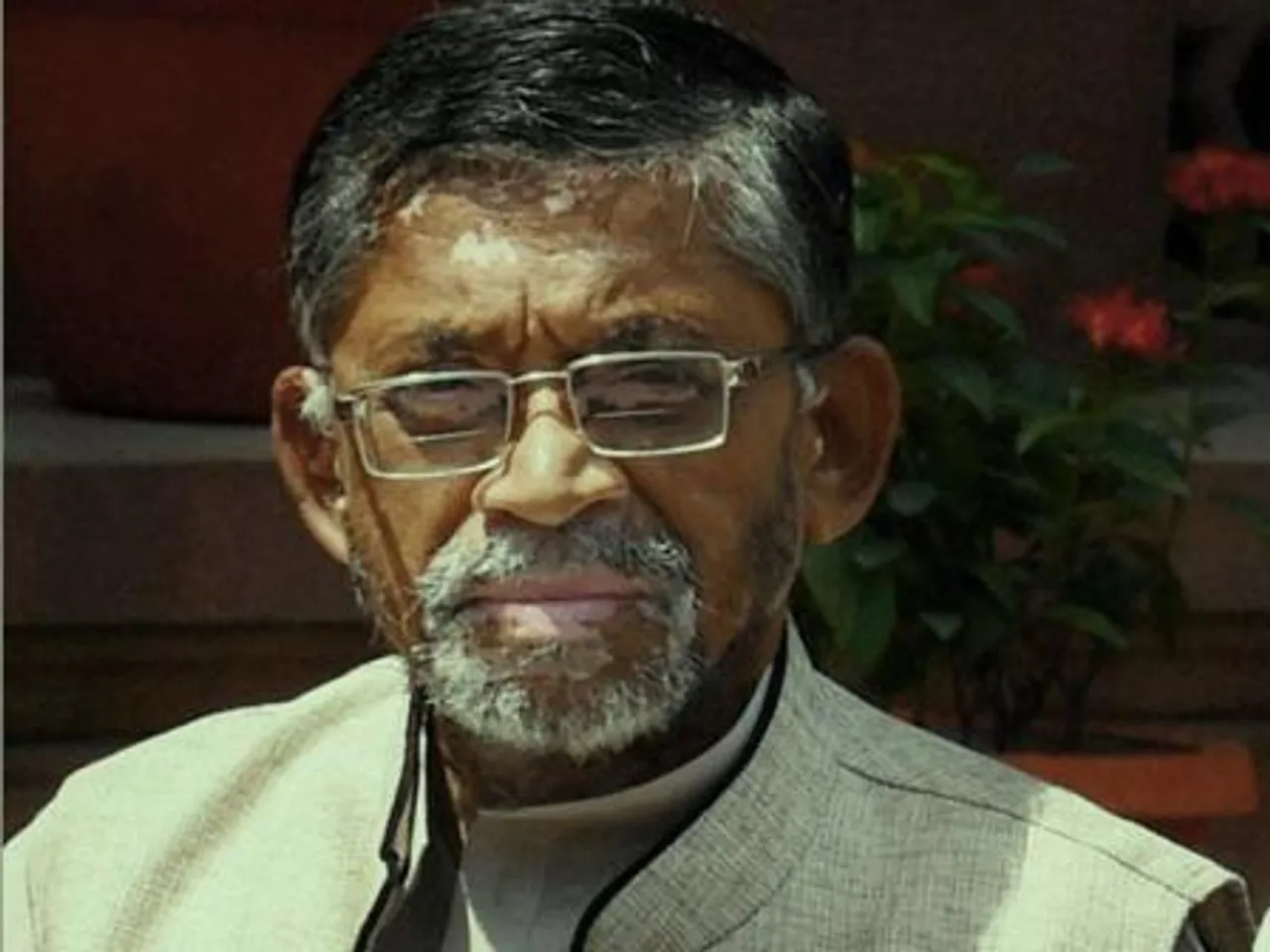 Minister of State (I/C) for Labour and Employment, Mr. Santosh Kumar Gangwar gave away 28 Vishwakarma Rashtriya Puraskar (VRP) shared by 139 individuals and 128 National Safety Awards (NSA) for the performance year 2016 at a special function at New Delhi today. Addressing the function Mr. Gangwar said that there are around six crore organized sector workers who are getting benefits of EPFO and ESIC. Prime Minister Shri Narendra Modi is especially concerned about around 40 crore unorganized sector workers. The Union Government has taken many steps to enhance their working conditions, safety, and social security in order to improve their standard of living.
An amount of Rs. 40,000 crores has been collected as cess for welfare of construction workers and this fund is being utilized by state governments for welfare of nearly five crore construction workers. Our government is concerned for well being and safety of women workers too. Recently, Crèche facility for the organization with 50 or more workers has been made compulsory. Maternity Leave has been extended up to 26 weeks from 12 weeks. The honorarium of 14 Lakh Aanganwadi workers have been increased from Rs. 3,000 per month to Rs. 4,500 per month. Likewise, honorarium of Aanganwadi helpers has also been increased from Rs. 1,500 to Rs. 2,250 per month, he added.
Shri Gangwar further said that the Ministry is making efforts to increase employment opportunities through Pradhan Manrti Rojgar Protsahan Yojana. Twelve per cent of the Employees' Provident Fund (EPF) contribution of new employees is being given by government so that employees may not have to bear this cost and enhancement of employment opportunities. The government has spent Rs. 1,744 crores for this EPF contribution for around 72 Lakh employees of nearly 87,000 organizations.
Secretary, Ministry of Labour and Employment, Shri Heeralal Samariya congratulated all the award winners and appealed management of the organizations to make efforts for skill up-gradation of the workers. He said that Swatchhta Pakhwara is being observed by the Ministry and Seva Diwas is also being celebrated.
The Ministry of Labour & Employment has been operating the "Vishwakarma Rashtriya Puraskar" (Previously known as Shram Vir National Awards) and "National Safety awards" since 1965. VRP is awarded in recognition of outstanding suggestions given by a worker or group of workers and implemented by the management during the previous calendar year resulting improvement in quality, productivity and working conditions such as safety, health and environmental conservation in the industrial undertakings where "Suggestion Schemes" are in operation.
28 VRP awards were given in the form of cash prize and a certificate of merit in three categories: Five Awards of Rs. 75,000/- in Class 'A', Eight Awards of Rs. 50,000/- in Class 'B' and Fifteen Awards of Rs. 25,000/- in class 'C' categories.
The NSA is given in recognition of outstanding safety performance of industrial establishments, construction sites, ports and installations under Atomic Energy Regulatory Board (AERB) to stimulate and maintain the interests of both the management and the workers in accident prevention programmes. The awards were given under twelve schemes, out of which ten are meant for Factories /Construction sites /Installations under AERB and two are for Ports. Under each award, a Shield and a Certificate of Merit was given to each of the Award Winners and Runners-up. The establishments are classified in different schemes on the basis of working of highest man-hours. For the performance year-2016 a total of 128 Awards in twelve categories were given which include 76 winners and 52 runner-ups.
Additional Secretary, Smt. Anuradha Prasad, Trade Union Representatives, Family Members of Award Winners and senior officials of the Ministry were present on the occasion.