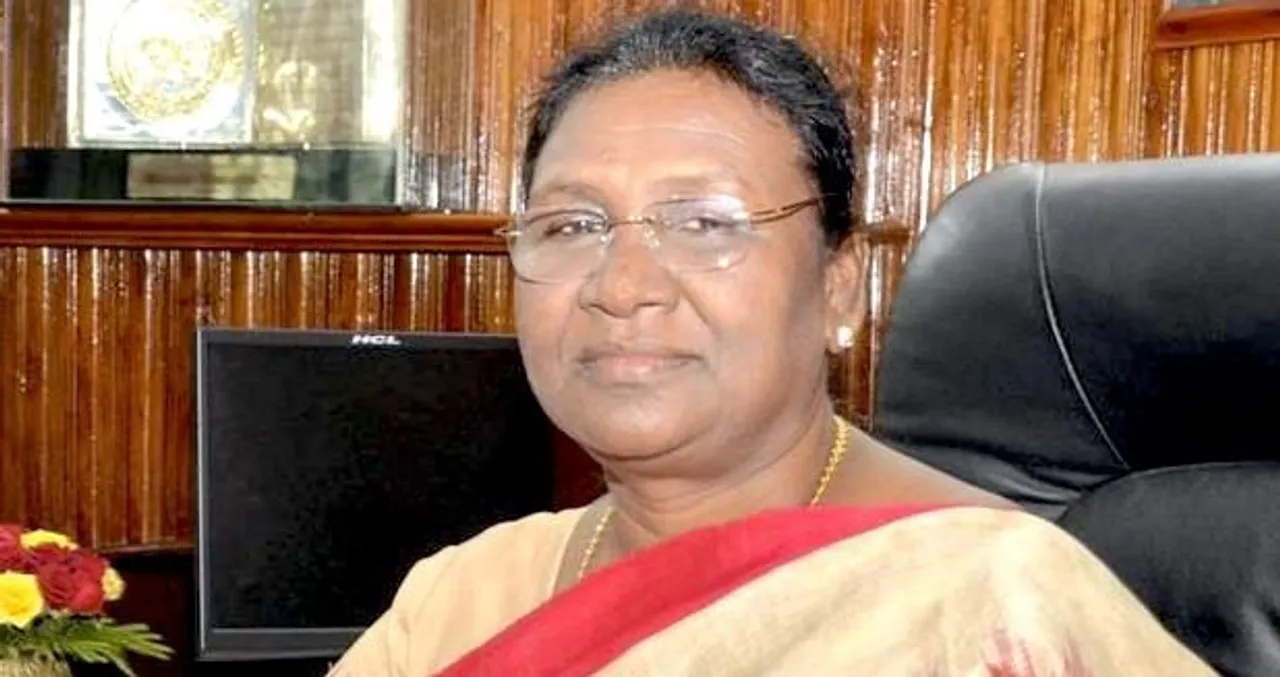 One of country's most renowned gaming events, CII's India Gaming Show 2023 which was a part of IETF 2023 (International Engineering & Technology Fair) a multi-sector industry event, which provides an ideal platform for a Country Pavilion to showcase its technological strengths and capabilities in select sectors of industry in an exclusive area concluded on a positive note. JetSynthesys, a new-age digital entertainment and technology company was the event partner this year. The show which took place from 16th-18th February was supported by Indian Digital Gaming Society and was inaugurated by Honorable President of India, Droupadi Murmu. Held at Pragati Maidan, New Delhi, the 4th edition of the conference and exhibition was hosted offline for the first time since the onset of Covid-19 pandemic.
In her inaugural address the Hon'ble President of India, Droupadi Murmu said, "It is important for us to understand the potential of advanced technology and its prowess. If we go back in the history, we can estimate its remnants of it since the industrial revolution age and witness the growth over the years. I am thankful to CII for developing this event as a leading technology and innovation forum for Indian development. I believe that the knowledge of science when combined with the pursuit of spirituality, it can do miracles. Spiritualism and science must work in tandem. We should strive to also use technology for a social change. Any technology that confines itself to a section of people would gradually wither away. On the other hand, the technologies that change the lives of ordinary people in a positive manner get traction."
The three-day show saw a participation from gamers, developers, investors, and visitors ranging from the age group of 20 to 45 years. JetSynthesys showcased its various product innovations through experiential booths which saw a huge amount of engagement during the event, as gaming and tech enthusiasts flocked to experience RealCricket, Sachin Saga, Metaphy, PlayIzzOn Games, Skyesports, and Mela. JetSynthesys's owned Skyesports wrote a new chapter in India's eSports history with LUNA by organizing India's first women-only tournament - Windows 11 Skyesports Grand Slam powered by AMD. The competition gathered over 5 million views and was won by Grace Esports. The show also witnessed enthralling conversations around future of gaming where JetSynthesys panelists focused on topics including, Decoding Gen Z: Understanding the Habits and Behaviours of the Next Generation, Gaming for Her: Innovative Strategies, Grassroots to global: Capturing the vast esports opportunity, Web 3.0 and gaming: The Indian context and way forward and many more.
Following a successful event, Mr. Rajan Navani, Founder and CEO of JetSynthesys and the National President of IDGS, said, "The Hon Droupadi Murmu's inspiring presence at the CII's Indian Gaming Show 2023 was a reminder of the immense potential of India's gaming and esports industry. We were delighted to see the large number of gamers and tech enthusiasts participating in the event, and we could see their enthusiasm as they attentively listened to the speakers from the panel discussions and visited the interactive booths. The aim of JetSynthesys is to take Indian gaming and eSports to a global level, and with this platform, the country's top gamers got an opportunity to shine in a league of their own. As the sunrise sector is witnessing a sea of change and growth, I believe India will play a lead role in the gaming and esports industry globally by creating livelihoods, providing a platform to talents, and unlocking untapped potential."
"It was heartening to witness a great balance of gender diversity and a lot of women gamers coming in at the event. Our aim was to offer fierce competitions, along with some riveting dialogues and unique interactive booths for participants of all age groups. IGS 2023 was an overall memorable and educational event that would not have been possible without the tech and gaming community," he added.
Day 1 Highlights:
Mr. Rajan Navani, in inaugural address, highlighted the promising of future of gaming in India and began insightful discussions with decoding behavioural patterns of Gen Z – gaming's core audience in today's digital age. Mr. Rajan in his conversation with Mr. Sean Hyunil Sohn, CEO of Krafton, also explored commonalities between the Korean and Indian gaming markets. This was followed by a fireside chat featuring Mr. Anuj Tandon, CEO - Gaming at JetSynthesys, as he described how the Indian gaming industry is changing and where the big investments lie. The Metaphy booth, which gathered a massive number of visitors, showcased Hyper-realistic AI based Virtual Humans and unmatched high quality metaverses that also acted like a soft launch to the product. The crowd gathered at Playizzon and Mela's booth was a testimony to the fact that social gaming concept on live video was exciting to the users as over 7000 live challenges were played and experienced here.
Day 2 Highlights:
On the second day, the conference was power packed with intuitive conversations, where Mr. Gnana Shekar, Chief Marketing Officer at Skyesports, shared his innovative strategies to expand and build engagement with female gamers in India. Mr. Girish Menon Chief Strategy Officer at JetSynthesys, and Mr. Anuj Mankar CEO at Nautilus Mobile, explored the true potential of in-game branding as a successful digital marketing strategy globally during the event. With a vast opportunity to grow esports at the grassroots level in India, Mr. Shiva Nandy, MD – Skyesports, outlined opportunities for deeper market penetration while addressing potential skill gaps and essential competencies.
Day 3 Highlights:
In the final leg of the show, Rakesh S Co-Founder and CEO, Metaphy predicted the exponential rise of the Metaverse and identified the international trends that today affect Indian brands. In order to be competitive in today's changing marketplaces, Mr. James Cho of Jet3 Gaming outlined various possibilities for companies to strategically capitalise on the growing popularity of Web 3.0 and gaming in the Indian context. In addition to sharing his ideas on how investors can optimize the potential benefit by taking into factors that make a game a global hit, Sharan Tulsiani of Jetapult was seen addressing the usage of gaming and gamification to impact digital lives with new-age firms with other panelists.
Overall, India Gaming Show 2023 offered a wholesome experience by hosting an exhibition, gaming expo, meet and greet, cosplay, product launches, product demonstrations, esports competitions and awards.