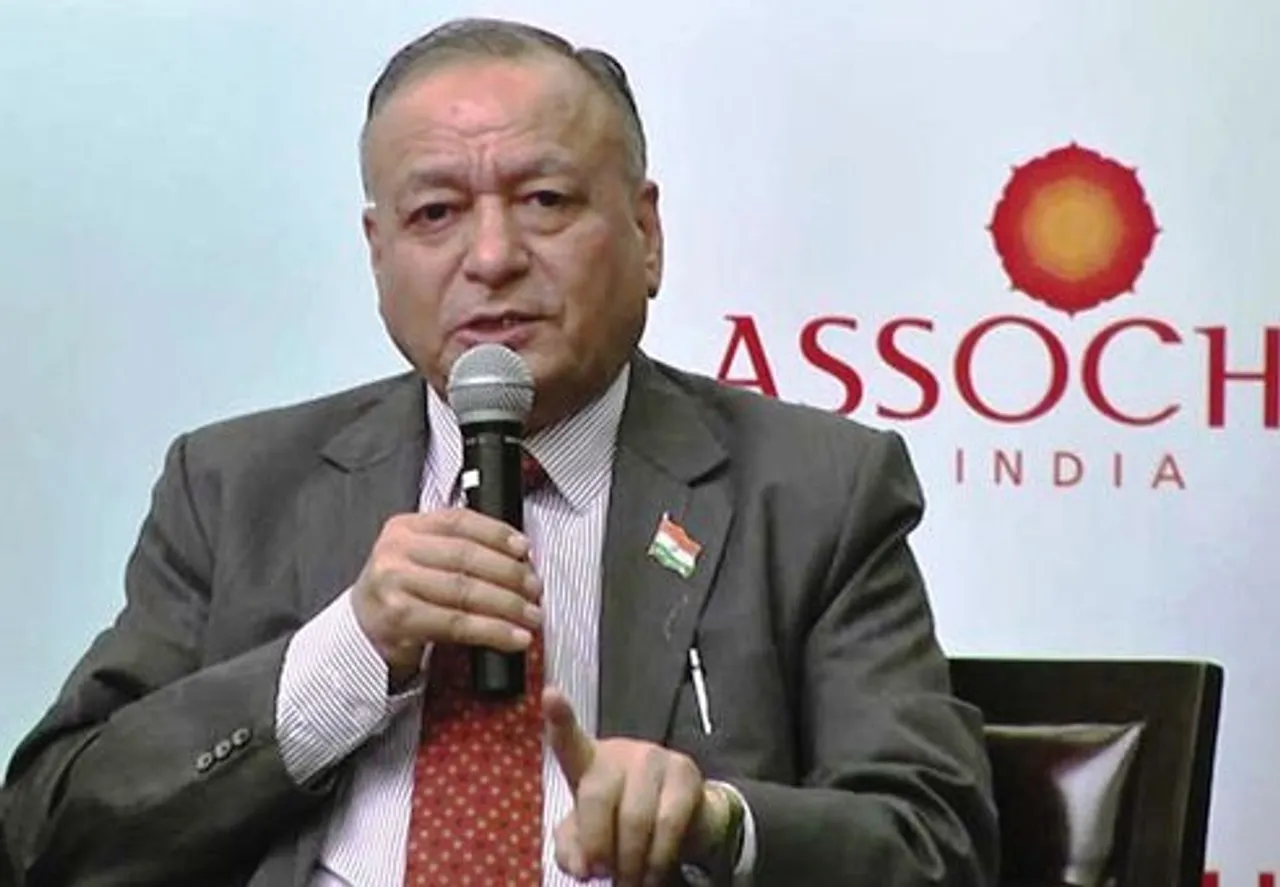 As final touches to the Union Budget for 2018-19 are  getting placed. ASSOCHAM-EY joint paper has said that nearly 4 per cent of India's GDP is estimated to have been lost due to mal-nutrition and certainly women and children deserve a better deal in expenditure outlay, since the country hosts 50 per cent of under-nourished children of the world and women and girl children fall last in the household food serving.
Quoting data from the National Family Health Survey-4, the ASSOCHAM-EY paper noted with concern that close to 60 per cent of our children aged between 6 – 59 months are anaemic. It is only about 10 per cent of the country's total children who are receiving adequate diet.
The women and girl child, for whom the NDA Government has launched flagship programmes, are no better in terms of their daily nutrition intake. About 55 per cent of non-pregnant women and 58 per cent of pregnant women aged between aged 15-49 years are anaemic.
"A large part of India continues to consume non-nutritious, non-balanced food either in the form of under-nutrition, over-nutrition or micro-nutrient deficiencies. It is important to understand that mal-nutrition derives not just from lack of food but from a diverse set of inter-linked processes linking health care, education, sanitation, hygiene, access to resources and women empowerment", it said.
ASSOCHAM Secretary General Mr D S Rawat said, the government needs to pursue policies which "focus on removing health and social inequities. Programmes and policies that aim to address the nutrition burden present a double – win situation".
Ernst and Young LLP Partner Mr Amit Vatsyayan said, "while sub-optimal nutrition impacts the overall health and quality of life of people, it also adversely impacts the productivity of the country. It is estimated that that nearly 4 per cent of the GDP is lost due to different forms of malnutrition".
The adverse, irreversible and inter-generational impacts of malnutrition make optimal nutrition critical to the development of the country as a whole and all its citizens.
The paper said that in order to cater to the large unmet needs of micro-nutrients, it is imperative to focus on production diversity as well as food fortification at a macro level. "For instance, millets are three to five times more nutritious than rice and wheat in terms of proteins, minerals and vitamins. They are cost effective crops as well; yet considered as poor people's crop while rice and wheat are preferred over them. Millets are rich in Vitamin B, calcium, iron, potassium, magnesium, zinc and are gluten-free. They are suitable for people with gluten allergies or those with high blood sugar levels".