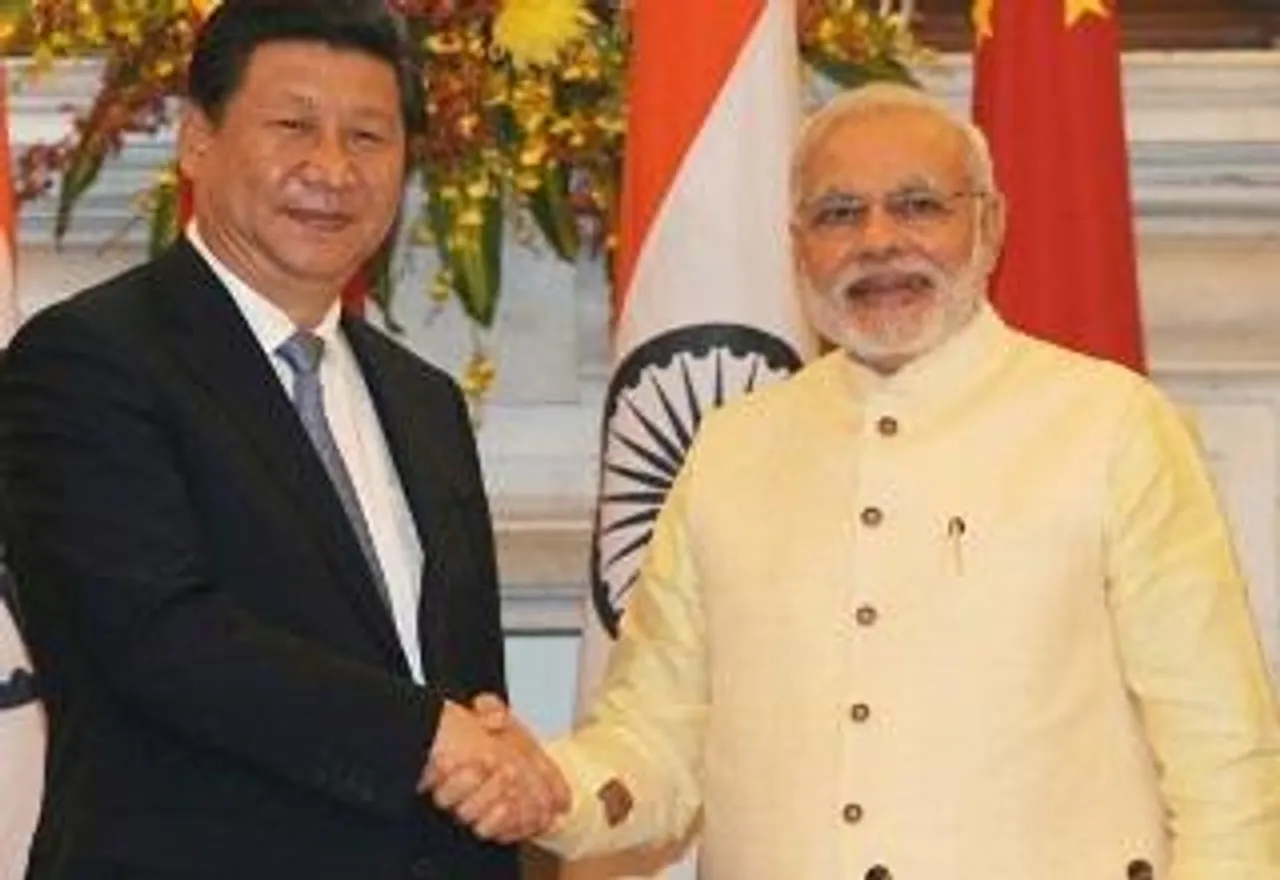 India and China indicated that they were ready to move on from their Doklam border row, with Indian Prime Minister Narendra Modi and Chinese President Xi Jinping agreeing to avoid similar incidents in future.
After the over two-month long stand-off between their armies, Modi and Xi had their first "healthy" and "fruitful" bilateral meeting after the conclusion of the 9th BRICS Summit where they agreed that peace on the border was must for further development of bilateral ties.
"Met President Xi Jinping. We held fruitful talks on bilateral relations between India and China," Modi tweeted later after the over hour-long meeting with Xi.
The Indian leader thanked the Chinese government and the people for their "warm hospitality" during the three-day BRICS Summit and then left for Myanmar.
On his part, Xi said "healthy and stable relations" between China and India were in line with the fundamental interests of their people.
"China is willing to work with India on the basis of the Five Principles of Peaceful Coexistence to improve political mutual trust, promote mutually beneficial cooperation and push Sino-Indian ties along a right track," he told Modi.
In his opening remarks, Modi congratulated Xi for the "very successful" execution of the BRICS (Brazil, Russia, India, China, South Africa) Summit.
Xi also told Modi that "healthy and stable bilateral ties (were) in line with fundamental interests of the two nations".
Indian External Affairs Ministry Secretary S. Jaishankar described the Xi-Modi meet as "forward-looking" and "constructive".
"Overall, the readout I will give you is really sort of forward-looking, constructive," he told the media here.
"I think one of the important points which was made in the meeting was that peace and tranquility in the border areas was a prerequisite for further development of the bilateral relationship."
Jaishankar said both the leaders agreed that "more efforts should be made to really enhance and strengthen the mutual level of trust between the two sides.
"It is natural that between large powers there would be areas of difference and it should be handled with mutual respect.
"Efforts should be made to find common ground in those areas... The defence and security personnel must maintain strong contact and cooperation and ensure that the sort of situation which happened recently should not recur," Jaishankar said.
The stand-off between Indian and Chinese troops began in June at Doklam, an area disputed by Bhutan and China. India said the Chinese decision to build a road in the area impacted New Delhi's strategic interests.
Indian troops entered the area and stopped the Chinese road work, angering Beijing. The border row seriously affected Sino-Indian relations until the two countries settled the issue by recalling their troops from Doklam last month.
Jaishankar said: "Both of us (India and China) know what happened. So, this was no backward-looking conversation, this was forward- looking conversation."
Asked if Modi raised the issue of sanctions against Pakistan-based Jaish-e-Mohammad (JeM) chief Masood Azhar and terrorism emanating from Pakistan, Jaishankar said these were not discussed.
Meanwhile, China's Foreign Ministry said both countries must shelve their differences and seek common ground and together ensure peace on the border.
"We hope India can view China's development in a correct and rational way. We need to show to the world that the peaceful coexistence and win-win cooperation is the only right choice between the two countries," spokesperson Geng Shuang said.
In a diplomatic win for New Delhi, the Xiamen BRICS declaration issued on Monday named both JeM and Lashkar-e-Taiba (LeT), which are based in Pakistan, along with the Islamic State and Al Qaeda.
The mention of these groups is seen as a big takeaway for India from the summit as China had reportedly opposed their inclusion in the joint declaration at last year's BRICS Summit.