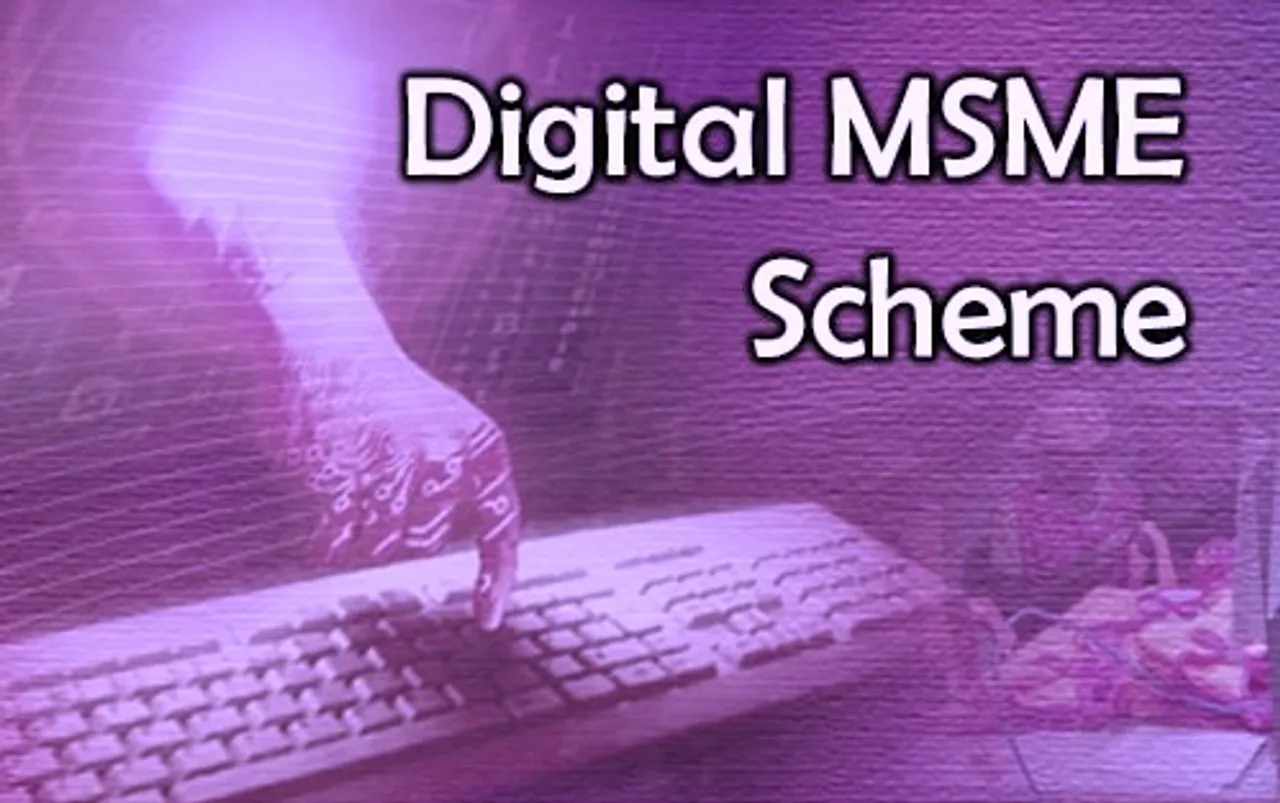 MSMEs in India are in the forefront of policymaking, its because of their strength in numbers and their contribution towards the economy. Now, when we say that Government is focusing on MSMEs we actually talk about Government's recent policy framework which is becoming emerging in favor of the MSME segment.
However, the role of technology and to be precise, with this story's context, the role of Information technology for the MSMEs has convinced everyone it's worth. Entrepreneurs have realized the value that decision making efficiency, clarity, and transparency, market data management and tools such as system based business collaboration can be extremely useful for the business. Now, Government also understood this, and have introduced a Scheme called Digital MSME Scheme.
Digital MSME Scheme
The Digital Scheme was introduced by the previous MSME Minister Mr. Kalraj Mishra in July 2017 and was a much discussed among scheme MSMEs and media when it was launched. The industry came forward unanimously and welcomed this scheme.There was a clear mention of the subsidy-driven program under this scheme and the scheme emphasized on promoting cloud-based services such as ERP, accounting, and others services to get covered under this scheme.
On the website of the scheme, it is still mentioned that this scheme carries a provision of Subsidy of 60% with cap of Rs 1 lakh over 2 years. The subsidy offered is only for Micro and Small enterprise with investment in plant and machinery less than Rs 5 Crores.
However, in almost last six months, the scheme is still getting discussed, SMEStreet took a review on the progress of this scheme from the perspective of its beneficiaries and found that the Digital MSME Scheme still has some key deliverables to reach the level of MSMEs.
We interviewed and interacted with MSMEs who explored cloud-based tech-related services such as accounting and ERP after getting convinced from this scheme but are yet to get the subsidy.
We at SMEStreet reached out to private technology companies who are empaneled under this scheme as service providers and found that their commitment levels are still high.
Industry Speaks
While talking to SMEStreet, Kunal Singhal CMD of Eazy ERP stated, "We are delighted to be part of Digital MSME Scheme as an enabler for Cloud-based ERP for MSMEs. As a program, this will transform the way business is getting executed at the MSME level. This scheme also ensures that for MSMEs the cost barriers on technology adoption is also broken through this scheme."
Here is a Video Interview with Kunal Singhal of Eazy ERP
Eazy ERP as an organization is one of the first mover organization to get empaneled in this scheme and endorse this initiative of Government of India.
On the other hand, Technology Co-operation of India Ltd. (TCIL), assigned agency to execute this scheme is considering that MSMEs are definitely one of the most deserving beneficiaries of this scheme should be getting the best out of it.
Mr Rajesh Kapoor of TCIL explained the Digital MSME Scheme
Although when introduced by the cabinet minister the Digital MSME Scheme highlighted that subsidy will be the biggest attraction of this scheme but after discussing this with the TCIL authorities it came out that the actual rollout of the scheme is yet to happen. Mr. Rajesh Kapoor of TCIL said, "MSMEs will get cloud-based services at low prices. They will also be able to choose from the empaneled service providers of the respective services and strong price negotiations are already done in the interest of MSMEs."
The Scheme although designed and crafted for the benefit of MSMEs there are still some elements left which can make it complete. For example, the ultimate outreach of the scheme is yet to show visibility at the MSME level. The subsidy offer has tempted the MSMEs to avail this scheme, but as of now, we are yet to see any entrepreneur who have availed this subsidy. The officials have mentioned that the scheme is yet to get final shape and it is on it's very final stages of getting roll out.
Whatever it may be the case, the delay is certainly not going in favor of the MSMEs and holding them restless. We only hope and wish to see this restlessness to put an end.
Faiz Askari is the Founder and Editor of SMEStreet and can be reached at faiz@smestreet.in