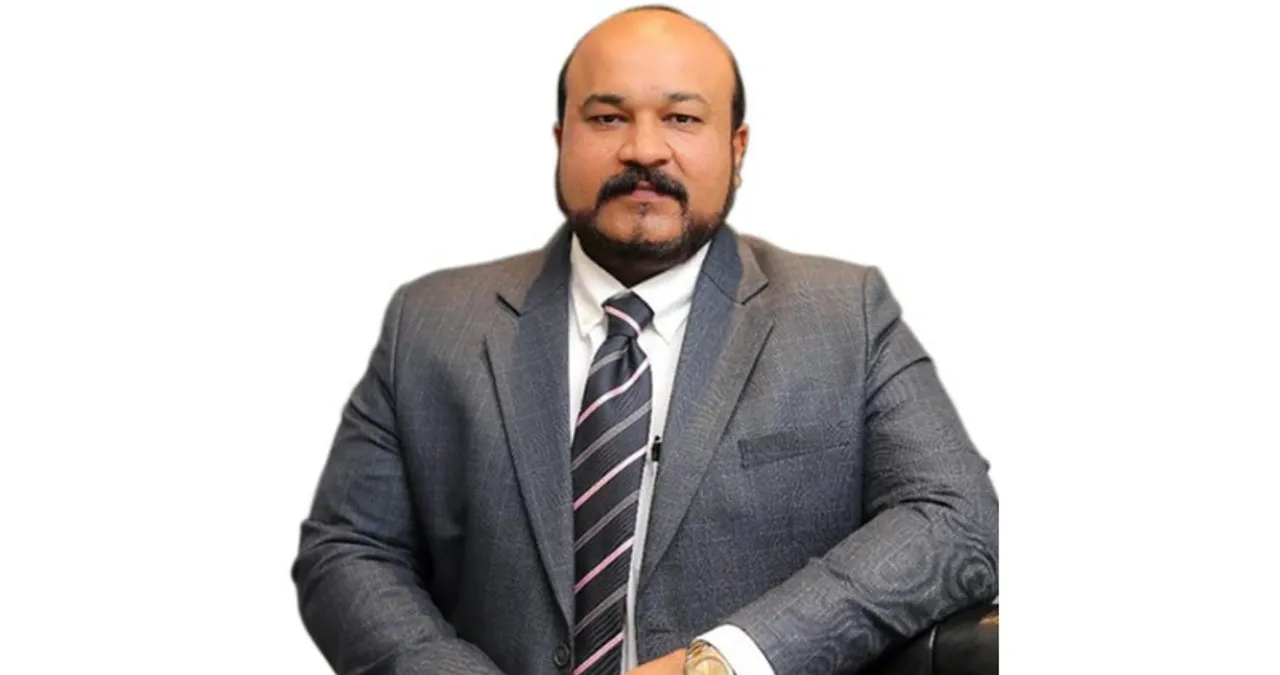 What are the current market trends within the wearables and smart audio sector?

The current wearables and smart audio market is characterized by a convergence of aesthetics, functionality, and technological innovation. Budget-friendly smartwatches that combine style and durability, along with comprehensive health monitoring, vibrant displays, and design customization, are capturing the attention of consumers.
On the smart audio front, ANC-enabled TWS earbuds with water-dust resistance, fast-charging, and the integration of advanced audio technologies such as Dolby Audio, are redefining audio experiences for masses. In general, the trend revolves around catering to consumer expectations for seamless connectivity, enhanced functionality, and an inclusive approach to delivering premium features to a wider audience.
How do you see the wearables and smart audio landscape evolving in the next 3-5 years?

Both wearables and smart audio landscape will see a profound shift in the next 3-5 years. The evolution of both wearables and smart audio will redefine convenience, style, and connectivity.
Smartwatches will transcend their accessory status, becoming integral to our lifestyles. Even budget-friendly options will evolve, offering accurate health data readings and potentially introducing e-SIM functionality for standalone communication. Software apps connecting smartwatches and smartphones will mature, enhancing integration and enabling third-party health app collaborations. Built-in GPS will also become a common feature in the budget wearables.
Budget True Wireless Stereo (TWS) earbuds will lead the innovation In the audio segment. They'll offer premium features like Active Noise Cancellation (ANC), low-latency gaming, touch controls, and extended battery life. Voice assistants will become standard, and design will mature, embracing a more premium look.
What are some of the key challenges for the smart wearables and audio industry in India?
The smart wearables and audio industry in India faces multifaceted challenges that demand strategic solutions. Embracing homegrown innovation and manufacturing is key to navigating this competitive landscape successfully. With intense competition, the ability to stand out is predicated on more than just hardware. Brands that innovate and refine software experiences will thrive. The ability to craft intuitive user interfaces, seamless connectivity, and tailored features will distinguish brands in a crowded market.
Further, as the aforementioned trends continue to shape the industry, companies that embrace innovation and user-centric design will be well positioned to succeed.
What are the top priorities of the Indian customer when selecting a smart wearable or an audio product?
Consumers today have a strong preference for cutting-edge technologies. They seek premium-looking designs for wearables that facilitate customization and guarantee durability. The modern customer looks for a comprehensive set of wellness and health features at an affordable price. Additionally, for added convenience, modern consumers want big displays, seamless synchronization with mobile devices, a built-in compass, GPS, and Bluetooth calling.
Tech-savvy customers prioritize features like immersive audio, Active Noise Cancellation (ANC), Environment Noise Cancellation (ENC), integration with voice assistants, flawless connectivity, and IP-rated designs in audio devices like TWS earbuds and neckbands within a reasonable price range.
What are some recent initiatives that Skyball has undertaken to expand its market presence?
To raise brand awareness and engage customers through numerous channels and touchpoints, Skyball has devised a thorough 360-degree marketing approach. Skyball is also planning to collaborate with two brand ambassadors to further establish a connect with India's young and tech-savvy consumers. One ambassador will represent the Audio category, while the other will focus on the upcoming Fitness category. By leveraging the influence and reputation of these ambassadors, Skyball aims to penetrate and excel in both markets.
Skyball has presence on the leading e-commerce portals- Amazon and Flipkart, ensuring that the company's feature-packed products reach every corner of the country. We also have an extensive network of distributors and service centers, all managed by proficient specialists. Our team operates from 507 active service centers, a number that continues to grow rapidly, strengthening our commitment to delivering an exceptional service experience to consumers.
In what ways does Skyball leverage technology to enhance its products?
As India's emerging Home Audio, Smart Accessories, and Consumer Electronics brand, Skyball takes pride in pushing the limits of design and technology to provide customers with unmatched experiences. Skyball has an emphasis on price and quality, supported by a collaboration with VMI for stringent testing. We continuously surpass industry requirements thanks to our large production facilities and internal testing.
Through innovation, rigorous quality control, and a robust understanding of audio and wearable technology manufacturing, Skyball creates technologically advanced products that exceed customer expectations and set industry standards. For customers looking for feature-rich products that offer great value for money, Skyball products should be among the top choices in the market.