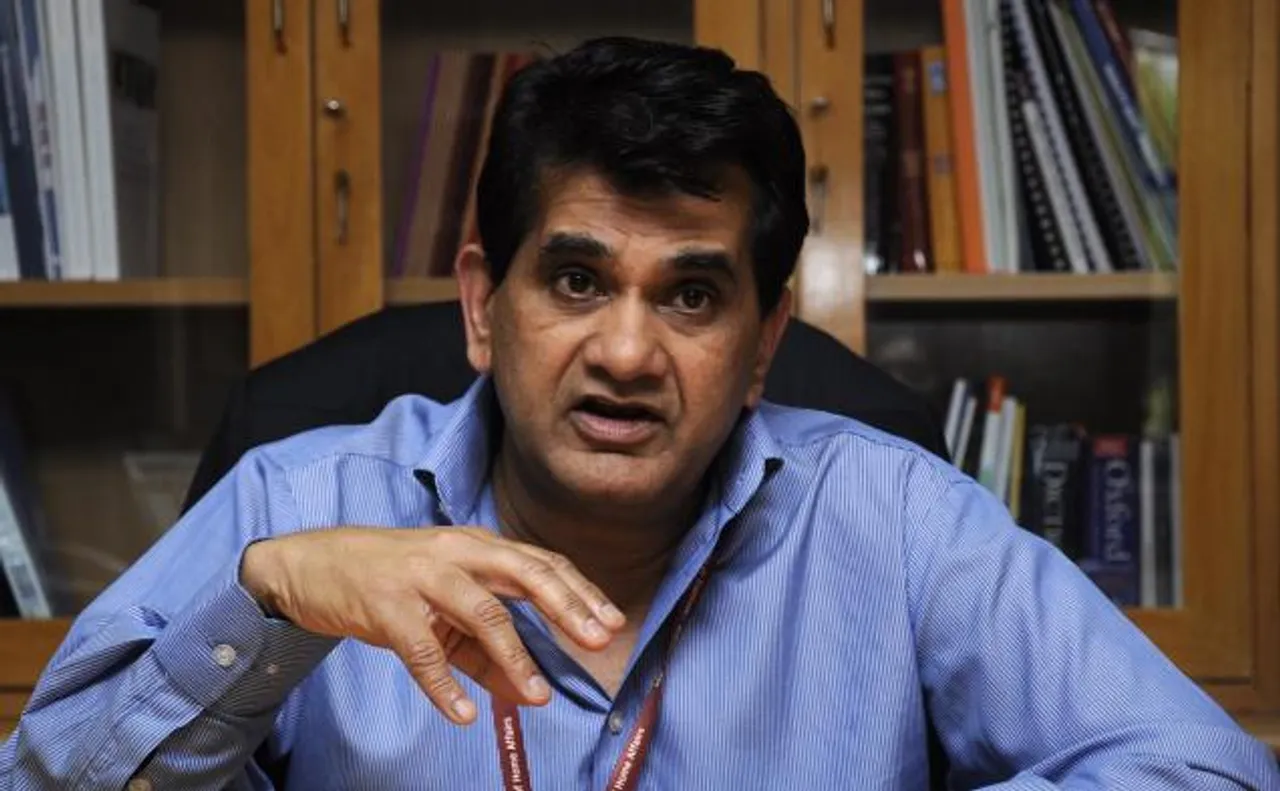 The Narendra Modi government has decided to privatise the 52,000 cr debt laden national carrier the Air India.
A decision that will raise the hackles of trade unions and Left parties who have managed to block disinvestment in the airline sector for over 25 years.
It took Niti Aayog just 15 days to draft the Air India privatisation report.
"We want Air India to be a global airlines and are moving as quickly as we can," said Jayant Sinha, MoS Civil Aviation.
"We did recommendation on Air India in just 15 days time, it was very clear from its analysis and statistics of its financial performance, it was very clear that it will do better if you structure it with a private partner," revealed Amitabh Kant, Niti Aayog CEO to India Today.
"Our belief is that government is very good at somethings and pathetic at other things. It should get out of areas where its very bad and it should take out resources which are not in productive area should be taken out. There is no rationale of government to put money into an airline which is just taking 14 per cent of market share. Private sector has done pretty well and our analysis showed that resources required are huge and they need to be put in education and health," asks Amitabh Kant, Niti Aayog CEO.
As a first step, the finance minister has shared a report from Niti Aayog on Air India with the aviation ministry.
"There are no 'two opinions' in the government about the privatisation of Air India. Cabinet will decide on the process but we have already come towards the end of the assessment of the assets owned by the airline," said Jayant Sinha, MoS Civil Aviation.
"We won't put expansion of Air India on hold, all steps make commercial sense. If anyone wants to buy the airline, it would to take these steps," said Jayant Sinha, MoS Civil Aviation.
"We will keep fare under control, all airlines are in competitive fare market," assured Jayant Sinha, MoS Civil Aviation.
The process of Air India assets sale is another big challenge.
"Its a very value rich company there will be many buyers if there aren't the government needs to structure it in the right manner", said Amitabh Kant, CEO, Niti Aayog