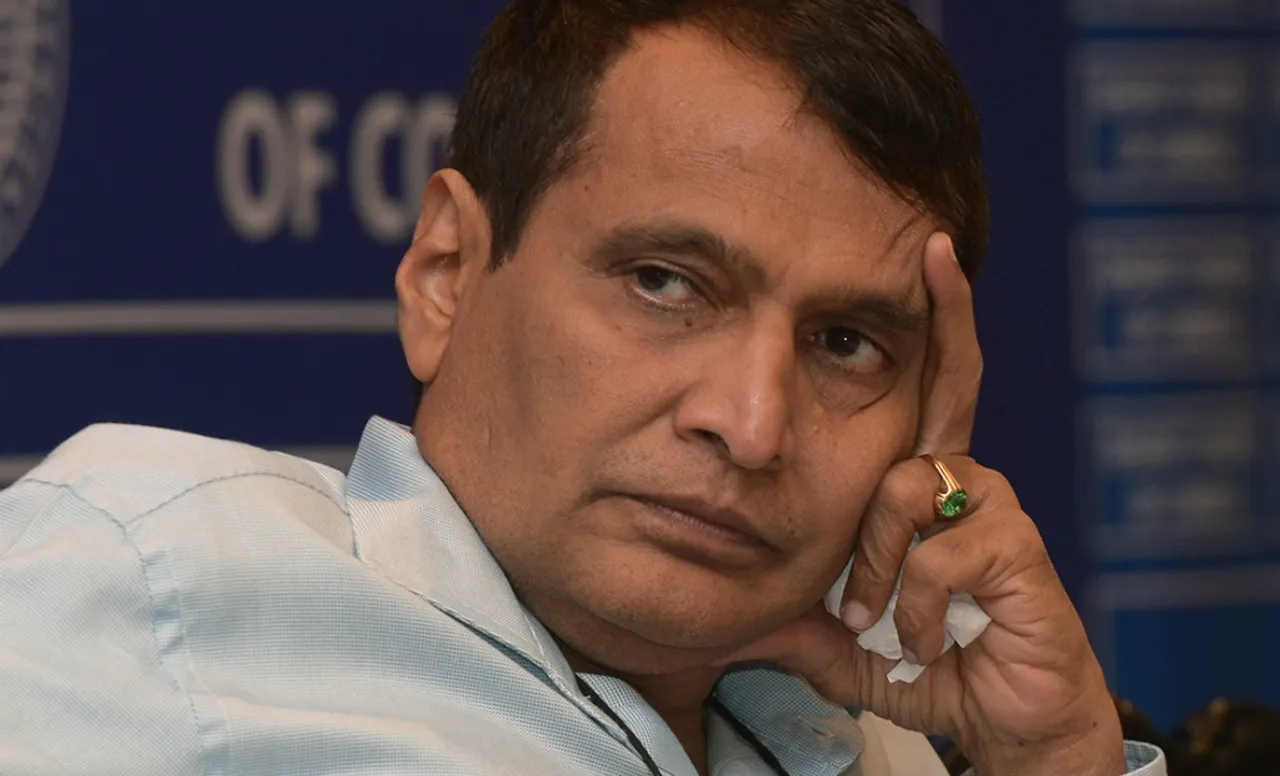 Commerce Minister Suresh Prabhu said that the Commerce Ministry wants to include export sector under priority sector lending.
Speaking at an event organised by Federation of Indian Export Organisations, Suresh Prabhu said the Commerce Ministry pitched for treating exports as a priority sector lending.
Holding that global trade is passing through "challenging times", Prabhu on Saturday said the existence of World Trade Organisation (WTO) was under threat.

According to him, WTO is "a must" and in its absence, there will be chaos in the global trade.

"Today, it is the most challenging time for global trade... we never had such a challenging time. For the first time, the existence of WTO is under threat. People are questioning the accepted trading norms," he said here.

Citing an example of "letter of credit", a prerequisite for exports, Prabhu said fundamentals of global trade are "under scrutiny".

"If you don't have WTO, not only India, every country will have problem. We strongly feel WTO is a must because it guarantees certain rules and regulations to run global trade. There will be chaos if you don't have WTO."

Prabhu said the country was trying to make the global organisation strong.

"We are not only talking of reform of WTO and working on how revitalise it. I personally work with important ministers of the world and am trying to find out (the way forward)... improving WTO is one thing and discarding it is a different thing," he said, adding that the country is trying to keep the organisation alive and strong.

He said India was working on specific bilateral relationship with various countries in Africa, Latin and central America, Europe and Asia.

"After several meeting with African countries, we offer them Free Trade Agreement (FTA) and trying to find out how to make FTA with GCC countries," he said, adding that the country was working with the US to resolve the trade dispute with it and had signed an agreement with China to balance trade with the neighbouring country.

He also said the Commerce Ministry pitched for treating exports as a priority sector lending.

"Exports must be treated as priority sector lending and we are talking to Finance Ministry and the Reserve Bank of India. How do you say priority of India is export when it is not a priority for lending?" he asked.

The government would ensure that the country's global mission would support exporters and for which a paper has been prepared, he said.

"We are talking to Finance and External Affair Ministry time and again. Promoting exports will need opening of our missions abroad. It requires cabinet approval like Japan's Jetro or Australia's Austrade. We must have this," he added.