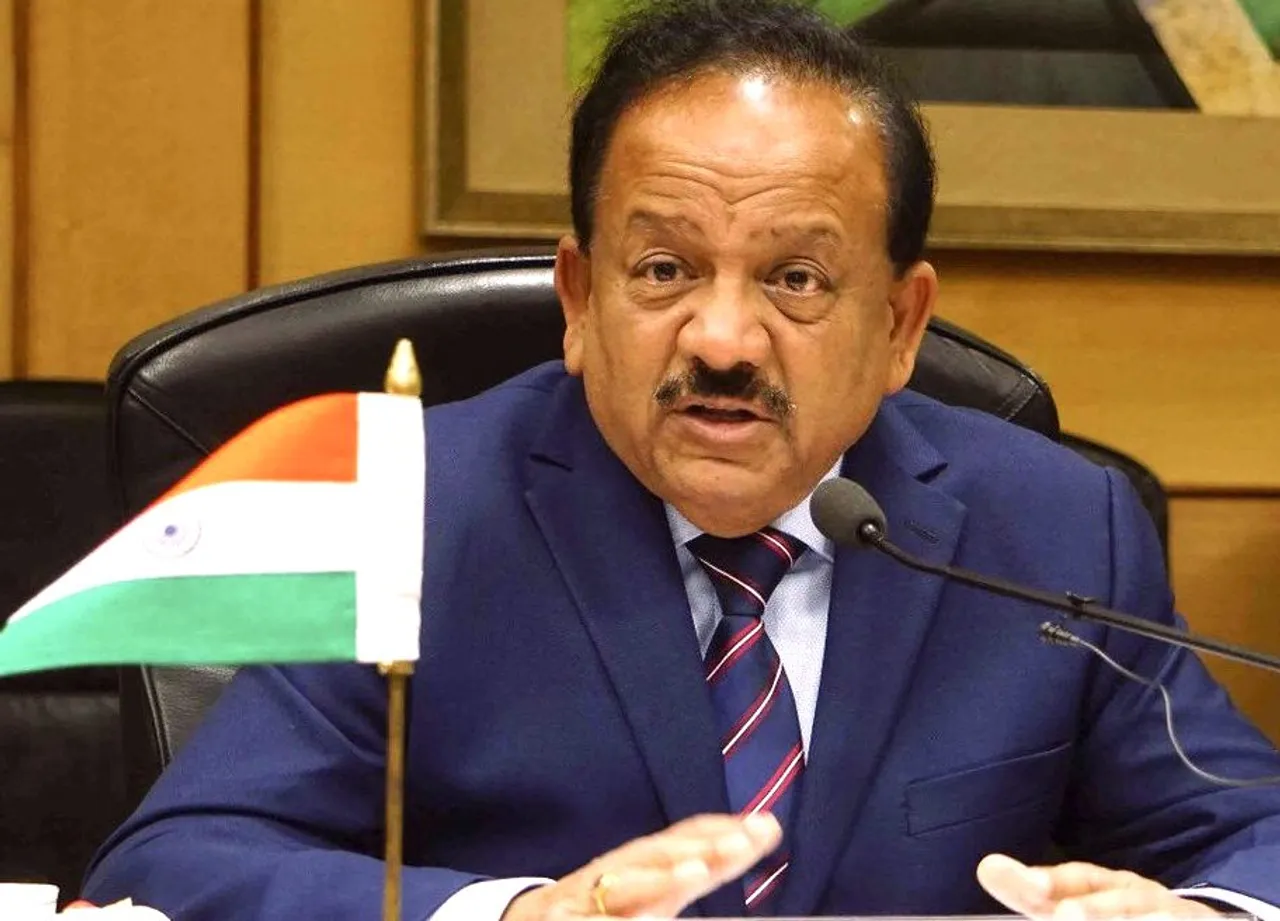 Biotechnology Industry Research Assistance Council (BIRAC) has been established by Government of India as a Public Sector Enterprise under Department of Biotechnology (DBT) in March, 2012 to foster and nurture the Startup Ecosystem and promoting Academia –Industry Collaboration in Biotechnology.
BIRAC, through its various funding schemes, supports all stages of product development right from proof-of-concept demonstration to product commercialization. The schemes support entrepreneurs, start-ups, Companies and academic institutions, to work on research ideas that have translational potential. The details of Programs undertaken and their output during the last three years and the current year including funds allocated may please be seen at Annexure – A.
The Department of Biotechnology has a major focus on promotion of Biotechnology through Research & Development and also in terms of Human resource and Infrastructure Development. The key areas of support are Research and Development, Demonstration, Product Development and Commercialization, Capacity building through Human Resource Development and Infrastructure strengthening.
DBT's major focus is on building Centre of Excellence in different areas. DBT also has 16 Autonomous Institutions under its administrative control with focus on promoting and strengthening Biotechnology through national and international partnerships. The key activities supported under Human Resource and Infrastructure are enlisted below.
Biotechnology sector is recognized as the key driver for contributing to India's $ 5 Trillion economy target by 2024. The biotechnology sector, mainly due to its multi-disciplinary approach holds the potential to provide an array of solutions for challenges in Health, Agriculture, Environment, Energy and Industrial Processes. This includes innovative solutions for various societal challenges, use of biosimilars for helping millions of people around the world in battling life-threatening medical issues, development and manufacture of vaccines for nearly 60% of Global immunization.
Improved crop varieties for increased production and providing better yields to the farmers while reducing the dependence on heavy consumption of water and energy. Industrial biotechnology is being channeled to produce biofuels that can help in ensuring cleaner environment. Biotechnology impacts each sector and the Biotechnology Sector in the country is growing rapidly.
The Biotechnology research and development activities involving use of r-DNA technology and/or hazardous microorganism are being regulated in accordance with Rules for the manufacture, use, import, export & storage of hazardous microorganisms, GE organisms or cells,1989 of the Environment Protection Act, 1986. The Review Committee on Genetic Manipulation (RCGM) established under the Department of Biotechnology, Ministry of Science and Technology to monitor the safety of on-going research projects and activities (including small scale field trials, import, export etc) involving genetically engineered organisms.
This information was given in a written reply by the Minister of Science and Technology, Earth Sciences, and Health & Family Welfare, Dr Harsh Vardhan in Lok Sabha on September 23, 2020.
Details of Activities supported by BIRAC and outcomes during last 3 years:
Annexure A
Name of the program/ scheme
Focus Area
Stakeholders
Budget (in Crores) (2017- till

date)

Impact
BioNEST
Incubation support via grant in aid/capital investment for a maximum of 5 years
Academic institutions, Research institutes, existing incubators
301.00
50                      BioIncubators established  across  the country 549219 Sq.Ft. incubation space created 700+ incubates supported
BIG
Ideation to early stage.

Milestone based funding for 18 months in the form of grant in Aid

Indian citizens, company/LLP
250.00

8 BIG Partners engaged to implement the scheme
125 new start ups incorporated through scheme support
More than 50 products/ technologies commercialized through BIG support
More than 500 innovative ideas supported
More than 150 IPs have been filed
75+ start-ups have raised follow on funding

SITARE
Ideation to early stage. Support is in the form of award grant
Indian students
13.00

Implemented through SITARE Partner- SRISTI, Ahmadabad
64 SITARE- GYTI Awardees
4 Start Ups
20 IPs
5 Residential Workshops
170+ appreciation awardees

E-YUVA
Pre-incubation, creating an entrepreneurial culture at University Level.
Undergraduate and post graduate students
11.20

5 Universities recognized as EYUVA Centres
5-10 more centres being inducted
30 Innovation Fellows
 
 
 
 

8 Start Ups incorporated
10 IPs filed

SEED Fund
Equity funding
Start ups& SMEs
29.00

16 BioNEST Incubators engaged as SEED Fund Partners
55+ start ups supported
Cumulative valuation of start
ups is more than 750

Cr.

LEAP Fund
Equity funding
Start ups& SMEs
24.50

6 BioNEST Incubators engaged as LEAP Fund Partners
10 start ups supported
More than 50% companies have been able to raise external source of funding from Angel, VC, other sources

ACEFund
Equity Funding
Start Ups, SMEs and large companies
62.00

Fund size: INR 150 crore
Number of ACE Daughter Funds:6
Committed in ACE Daughter Funds: INR

82crores
i4 (Intensifying the Impact of Industrial Innovation) programme supports biotechnological product/technology development by strengthening R&D capabilities of start-ups/ companies/Limited Liability Partnerships (LLPs). The programme is operated through two schemes based on the Technology Readiness Level (TRL):
Small Business Innovation Research Initiative (SBIRI): The scheme was launched in 2005 to boost Public-Private Partnership (PPP) efforts in the country and promotes & facilitates companies to take their established proof of concepts (PoC) towards early stage validation.
Impact of SBIRI from 2017-till date:
SBIRI
Calls Announced
10
Projects Supported
122
Funds Dispersed
20.54 Cr
Beneficiaries Supported
144
Products developed
21
Products Commercialized
15
Patents Filed
28
Biotechnology Industry Partnership Programme (BIPP):BIPP is BIRACs Flagship "Late Stage Funding" scheme. It is a public-private partnership scheme that promotes innovative research for development of transformational technologies/processes in the Biotech Sector. The Scheme serves as a launch pad for scaling and commercializing high risk innovations through cost sharing between BIRAC and the industry. No incremental development is supported under BIPP.
Impact of BIPP from 2017-till date:
BIPP
Calls Announced
10
Projects Supported
91
Funds Dispersed
77.17 Cr
Beneficiaries Supported
115
Products developed
25
Products Commercialized
9
Patents Filed
10
Promoting Academic Research Conversion to Enterprise (PACE) Scheme: To encourage/support academia to develop technology/product (up to PoC stage) and its subsequent validation by an industrial partner.
Impact of PACE from 2017-till date:
PACE
Projects Supported
104
Funds Dispersed
32.06 Cr
Beneficiaries Supported
118
Products developed
4
Products Commercialized
1
Patents Filed
6
SPARSH is Social Innovation program for Products: Affordable & Relevant to Societal Health aimed at promoting the development of innovative solutions to society's most pressing social problems through biotechnological approaches. The programme has already developed clusters across the nation on six thematic areas "Maternal and Child Health" "Ageing and Health" "Food and Nutrition" "Agri-Tech" "Combating Environmental Pollution" and "Waste to Value". Through these clusters spread across 14 SPARSH centres in 9 states from India, around 33 Social Innovators are graduated and 70 are currently enrolled.
Impact of SPARSH from 2017-till date:
SPARSH
Projects Supported
57
Beneficiaries Supported
133 including 70 SPARSH Fellows
Employment Generated
218
Patents Filed
15
SPARSH Centers Established
14
New Enterprises created
20
Products Commercialized
8
The details of the output for the last three years and the current year are as follows:
| | | | | |
| --- | --- | --- | --- | --- |
| Year | TRL-7 | TRL-8 | TRL-9 | IP filed |
| 2017-2018 | 27 | 6 | 9 | 32 |
| 2018-2019 | 29 | 7 | 12 | 35 |
| 2019-2020 | 40 | 15 | 10 | 46 |
| 2020-2021 (Q1) | 11 | - | - | 17 |